PlayPenn Establishes New Haas Fellows Program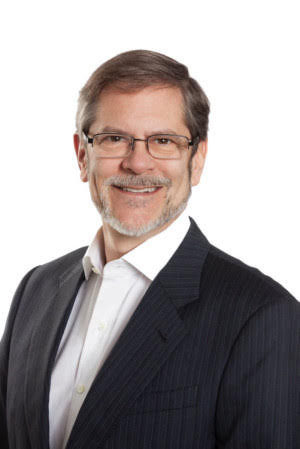 PlayPenn, the internationally recognized new play development organization based in Philadelphia, Pennsylvania now in its 15th Anniversary season, is pleased to announce the creation of a new program establishing Conference playwrights as Haas Fellows thanks to a generous gift from Leonard Haas and the Wyncote Foundation. This contribution will allow PlayPenn to strengthen its role developing new works for the American theater and ensure that the Haas name is linked to exceptional artists for years to come, recognizing Haas's extraordinary decades-long commitment to the arts and celebrating the support the organization has received from Leonard Haas and Wyncote since its very beginning.
"Nearly 16 years ago I spoke with Leonard about the idea of starting a play development organization in Philadelphia," shared PlayPenn Artistic Director Paul Meshejian. "He asked me what it would cost and offered to seed the project with a meaningful gift. That commitment resulted in PlayPenn becoming what it is today, allowing us to advance over 150 plays that are now a part of the theatrical and cultural landscape and fostering a genuine environment of creative foment that has enriched and advanced the writing and producing of new plays here. Now Leonard and the Wyncote Foundation are continuing their commitment to PlayPenn, and the American theatre will benefit in its celebration of the playwrights of our time."
PlayPenn's hallmark program is its New Play Development Conference which takes place every summer in Philadelphia. Starting in 2019, the six invited Conference playwrights will be the first group of writers to be named Haas Fellows. As a result of substantial support from the Wyncote Foundation, Haas Fellows will have their stipends doubled. Wyncote Foundation support will also memorialize PlayPenn's commitment to free and open access, ensuring that the application policy remains free of charge to playwrights.
Over the past 15 years, PlayPenn playwrights have won the Tony Award, Obie Award, Macarthur Fellowship "Genius" Grant, Guggenheim Fellowships, The Lily Award for Playwriting, the Pew Fellowship, the Susan Smith Blackburn Prize, the Barrymore Award, and more. Now future recognition will include this Haas Fellow distinction, an accolade that will only grow in stature over time.
Support from the Wyncote Foundation will also enable PlayPenn to allocate additional general operating funds towards staff compensation, ensuring continuity of an excellent and established team committed to the company's mission and practice of supporting the development of new plays and playwrights for the American theatre.
The 2019 Haas Fellows and the 2019 PlayPenn New Play Development Conference plays will be announced in early April 2019. For more information, visit playpenn.org.
---
Join Team BroadwayWorld
Are you an avid theatergoer in Philadelphia? We're looking for people like you to share your thoughts and insights with our readers. Team BroadwayWorld members get access to shows to review, conduct interviews with artists, and the opportunity to meet and network with fellow theatre lovers and arts workers.
Interested? Learn more here.
---