Photo Flash: Philadelphia Theatre Presents MARY ROSE at Woodlands Cemetery
The Philadelphia Artists' Collective returns to the Philadelphia FringeArts Festival with a hauntingly beautiful site-specific work by the famous author of Peter Pan. Mary Rose, by J.M. Berrie, will be presented both inside the historic and ornate mansion - and outside under the stars in the cemetery itself. The show runs for a total of 12 performances through September 22, 2018. All shows are at 7:00pm. Woodlands offers patrons free parking and the cemetery is just one block from a major SEPTA bus hub. Tickets are $20 to $25 each. Tickets are available by calling 215-413-9006 or visiting https://fringearts.com/event/mary-rose/.

For this show, The PAC is back in the FringeArts Festival where they have been known for their works - and they return to site specific work - which again they have gained acclaim for. Mary Rose follows past shows held in Philadelphia's unique venues that have included on board the USS Olympia and inside the Physic House in Old City. The PAC has a history of being one of the most successful young theater companies in Philadelphia of the past decade, winning critical and commercial acclaim alike. This award winning, site-specific, classical theatre company (2015 June and Steve Wolfson Barrymore Award for an Emerging Theater) has been a consistent presence in the Fringe beginning with La Vida Es Sueno in 2010 and continuing with Fringe hits Creditors, The Sea Plays, The Rape of Lucrece, The Captive, and Iphigenia at Aulis. The PAC are known for intimate, visceral shows that pack a punch; sensitive direction and powerful performances. Mary Rose carries on this proud tradition in The PAC's unique style.
"We have a history of performing our Fringe pieces in historic locations around the city," said The PAC Co-Founding Artistic Director Dan Hodge. Fellow Co-Founding Artistic Director Damon Bonetti added, "The story of Mary Rose really fits in with the backdrop of Woodlands. This bittersweet play themes tie in with the mansion and cemetery grounds with the sense of loss, love and community all around us."

The story of Mary Rose is J.M. Barrie's reckoning with loss, love, and immortality explored in and around the haunting Woodlands. A generation lost after World War I, remembered by their loved ones as the young men and women they were. What might it be like if one of these lost children returned?

Mary Rose first premiered in London in 1920 and tells the story of a woman who mysteriously disappears twice - once as a child and once in adulthood. When returning from these disappearances, she has no remembrance of them nor has she suffered from the effects of time's passage. Her second disappearance lasts for several decades such that when she returns, she is physically younger than her own son. From the creator of Peter Pan, it has been said that J.M. Barrie continued his examination of the magic and mystery of being perpetually young and the sorrows and wisdom that time can bestow.

Mary Rose is garnering rave reviews from critics at Phindie, Broad Street Review and Philadelphia Magazine. This unique partnership that brings together a work by a beloved playwright, a long lost play from the 1920s, a community partnership with the historic West Philly cemetery and even an art show featuring works using pigments and dyes from plant life on the Woodlands grounds.
As the background that sets the stage Mary Rose patrons will start the production inside the intimate and ornate Mansion for the first act. They will then move outside under the stars and against the trees and lush lawns for the second act. The third act brings them back inside for the shows conclusion.

Barrymore Award nominated director Claire Moyer will make her PAC debut with Mary Rose. The cast also includes The PAC debut for the title character Mary Rose in Emily Johnson. Emily is an early childhood educator, performer/creator, and installation artist. She is the creator and curator of the experiential installation art series "Yours and Everyone's," and a former company member of Found Theater Company. Recent acting credits: Red Bike (Simpatico), Nothing To See Here (Found Theater Company), and Spine (Inis Nua Theatre Company - Barrymore nom.) BA in Acting from Temple University.
Mary Rose was first on The PAC radar when it debuted during the reading series in 2017-2018. Mary Rose was discovered by Moyer for the reading series and The PAC invited her to direct for the first time with this production.
Mary Rose by J.M. Barrie runs now through September 22, 2018, with all performances at 7:00pm. Woodlands offers patrons free parking and the cemetery is just one block from a major SEPTA bus hub. Tickets are $20 to $25 each. Tickets are available by calling 215-413-9006 or visiting https://fringearts.com/event/mary-rose/. For more information, please like "Philadelphia Artists Collective" on Facebook and follow @philartsco on Twitter.
Photo Credit: Wide Eyed Studios

Adam Hammet, Emily Johnson, Jahzeer Terrell

Emily Johnson, Adam Hammet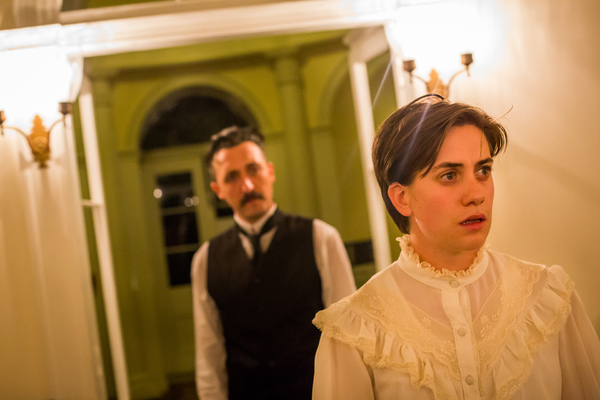 Adam Hammet, Emily Johnson

Adam Hammet, Susan Giddings, John Lopes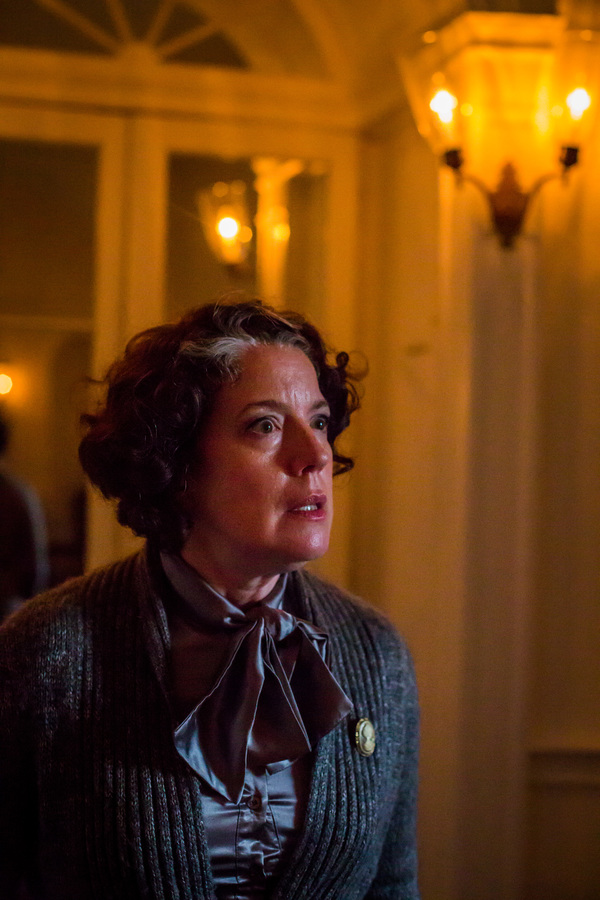 Corinna Burns

Susan Giddings, Emily Johnson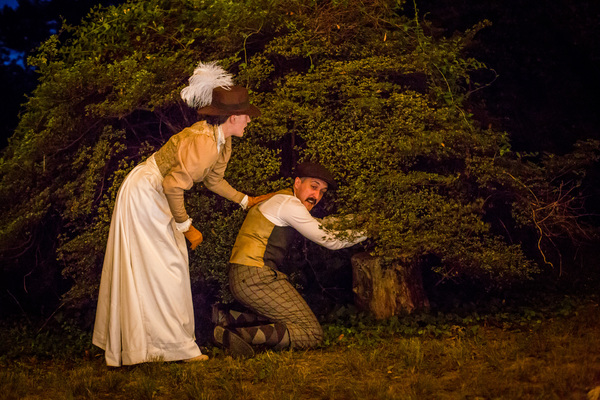 Emily Johnson, Adam Hammet