Photos: Check out Week One of Media Theatre's VOCALIST Contest!
The Vocalist competition started up Wednesday night July 9 at The Media Theatre, with a vibrant audience, a charming emcee, pleasant judges, and lots of aspiring young performers. Delaware County's premiere vocal contest is produced and organized by Media Music Theatre Company.
The contestants truly delivered throughout the two act program. They brought current pop songs, classic '60's tunes, and Broadway from almost any year. There was even one old disco song, Paula Abdul's "Straight Up", which was given an accomplished acoustic re-working.
If you haven't figured it out yet, this is more than a contest--It's a unique weekly concert as well. Young singers, ages 14-24, treading water as they prepare for high school (or preparing to leave the comfort of high school) and even those who have adjusted to life during college or started life after receiving a degree--well, they're all there, singing their hearts out while an appreciative audience enjoys what it is they bring to the stage.
Don't miss it! It's Wednesday nights now through August 6 at 7pm. To be a part of the experience, call 610-891-0100 or visit www.mediatheatre.org. You may purchase tickets in a contestant's name to assist them with points toward their score, or simply vote for them online. All proceeds benefit Media Music Theatre Company's educational programs and are tax-deductible.

Contestant Paul Mariani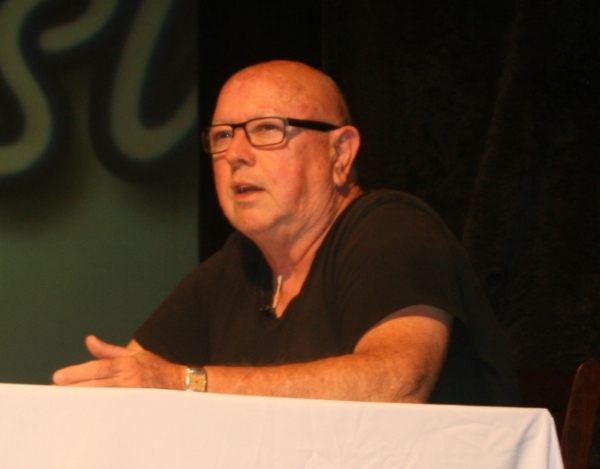 Jesse Cline of The Media Theatre

Emcee Sue Serio of FOX-TV

Judge Debbi Calton of WMGK