Gina Range Joins Opera Philadelphia As Vice President Of Development
Ms. Range was chosen to lead the company's fundraising team and join the organization's senior management following a nationwide search.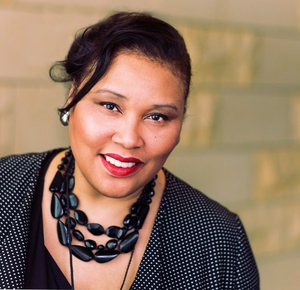 Opera Philadelphia announced today the appointment of Gina Range as Vice President of Development. Ms. Range was chosen to lead the company's fundraising team and join the organization's senior management following a nationwide search. She currently serves as Vice President of Institutional Advancement at the August Wilson African American Cultural Center in Pittsburgh, where she serves as a member of the Center's executive team and worked to extend their capacity to present programming and exhibitions that champion Black artists and innovators to a diverse audience. She will begin her new role at Opera Philadelphia on February 1, 2023.

A native of Philadelphia, Ms. Range previously served as Vice President of External Relations and Development with the African American Museum in Philadelphia (AAMP), where she was responsible for securing major gifts, reconfiguring and growing its membership program, and expanding external partnerships. Before joining AAMP, she served as Vice President of Development Services at the Girl Scouts of Eastern Pennsylvania, where she established the development team and helped mobilize the organization's fundraising efforts, doubling the organization's contributed revenue in under three years. She began her career at the Philadelphia Orchestra, where, over a fourteen-year tenure, she advanced to the Managing Director of Development Services, playing a key role in the launch and stewarding of a successful multi-million-dollar campaign in support of the Orchestra's endowment. She also held leadership roles at the Philadelphia Theatre Company, a frequent venue partner of Opera Philadelphia. Ms. Range also serves as the Vice Chair for national nonprofit, Living Beyond Breast Cancer, where she supports their fundraising efforts to provide practical resources to those navigating a breast cancer diagnosis, and address health care inequities.

In announcing Ms. Range's appointment, David B. Devan, General Director and President of Opera Philadelphia, said: "Gina Range has a distinguished record of accomplishment over more than two decades of experience as a fundraiser. She has a passion for opera and for the city of Philadelphia, and a deep commitment to building strategic alliances and partnerships in our community. At Opera Philadelphia, she will bring the leadership skills, technical expertise, and passion needed to lead a talented Development team that is committed to our mission of developing opera for the 21st century. We are very pleased to welcome Gina to the Opera Philadelphia family."

"I am honored to join Opera Philadelphia at this exciting time in the company's history," said Gina Range. "As a lifelong lover of opera, I hold a special place in my heart for Opera Philadelphia for being one of the best opera companies in the country that just happens to exist right in the heart of my favorite city, Philadelphia. I look forward to contributing to the growth of the company as a prominent arts organization in the city. I also look forward to supporting the company's strategic goals, which include becoming a leading champion of the City of Philadelphia on a local and national scale, expanding funding sources, and diversifying audiences to mirror the city and community in which it resides. Being a person of color myself, that last part is most important. I want to make sure everyone in Philadelphia - a city rich in diversity - knows that there is a seat awaiting them at the Academy of Music."

Opera Philadelphia is committed to embracing innovation and developing opera for the 21st century. The only American finalist for both the 2016 International Opera Award for Best Opera Company and the 2020 International Opera Award for Best Festival, Opera Philadelphia is "the very model of a modern opera company" (Washington Post). Committed to developing opera for the 21st century, the company is recognized as "a hotbed of operatic innovation" (New York Times). For more information, visit operaphila.org.
---
Join Team BroadwayWorld
Are you an avid theatergoer in Philadelphia? We're looking for people like you to share your thoughts and insights with our readers. Team BroadwayWorld members get access to shows to review, conduct interviews with artists, and the opportunity to meet and network with fellow theatre lovers and arts workers.
Interested? Learn more here.
---