BWW REVIEW: An Interview With Philly Pops Own "Rocky"- MAESTRO MICHAEL KRAJEWSKI at Kimmel Center
The Philly Pops present its 39th Season and programming couldn't be more entertaining and fun and this conductor knows how to bring in the crowd with exciting popular programs.
Maestro Krajewski graciously took some time out from his busy preparations of the Pops Season opening Concert "A Star Wars Celebration" - The Music of John Williams, to chat with me.
Pati Buehler: I am super excited to talk with you having seen several of your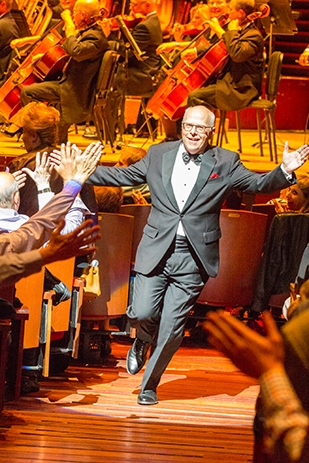 programs with the Pops. Some folks equate a Pops Orchestra with a classical, somewhat highbrow experience for orchestra patrons. What inspires you to take the leap and extend the boundaries with the amazing Philly Pops?
Michael Krajewski: I'm comfortable having an informal presentation and I like to talk to the audience and see them have fun with the concert and at the same time present music of the highest quality as possible. We're all going to have a good time with the presentation which is different than a more classical concert. The audience can feel comfortable because the music we play is popular music that almost everyone is familiar with.
PB: Your earliest memories of hearing symphonic music were summertime concerts in local parks in your hometown of Detroit. As you said, "My parents enjoyed music, but didn't go to classical concerts." You decided to get serious as a musician, so I will ask you which instruments whet your appetite. Also, what convinced you to become a conductor?
MK: I started out on piano at 6 years old then trumpet in the school band. It wasn't something I had to be prodded to do but took to it right away. I had watched Leonard Bernstein and Arthur Fiedler on TV and was impressed. As I moved along in school I was interested in conducting but it seemed like a pipe dream. Moving through school my music teachers were the only connection I had so if I wanted to be in the music industry I started to teach music. As this was not fulfilling what I really wanted to do I went to graduate school and concentrated on being a conductor and went to school for that.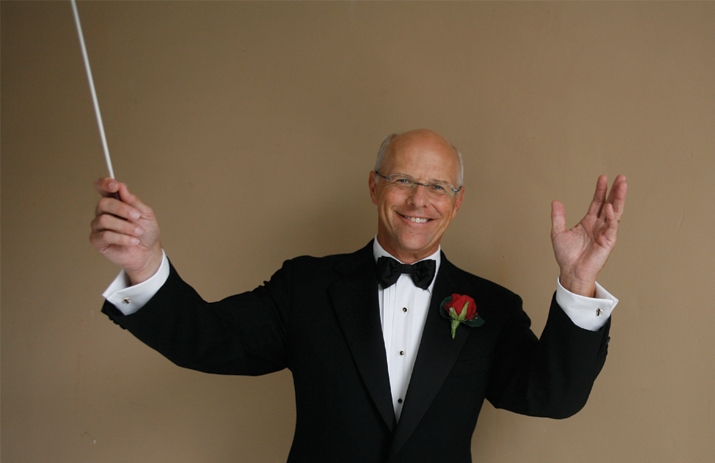 Michael's big break came when he was named Antal Dorati Fellowship Conductor of the Detroit Symphony in 1979 and gained experience conducting a major American orchestra. He went on to become assistant conductor of the Detroit Symphony, resident conductor of the Florida Symphony and music director of Modesto Symphony.
PB: What style of programming did you embrace back then and when and how did you transform into your own style of programming?
MK: At that time a wanted to be a classical conductor. As assistant I was assigned to teach educational music, concerts in the parks and pops concerts; non classical concerts for all different audiences. These concerts were shorter, lighter and I was encouraged to talk to the audience. This kind of planted the seeds for what I ended up doing with my career and I really enjoyed this as I was able to explain some of the music to them sharing my thoughts on the music and helping them become more comfortable with the music. Looking back I can see that was a really important step for me to take. This led me into becoming a Pops conductor and this is what I enjoy doing now all the time.
Since 2013 The Pops under the baton of Maestro Krajewski are raising the roof of the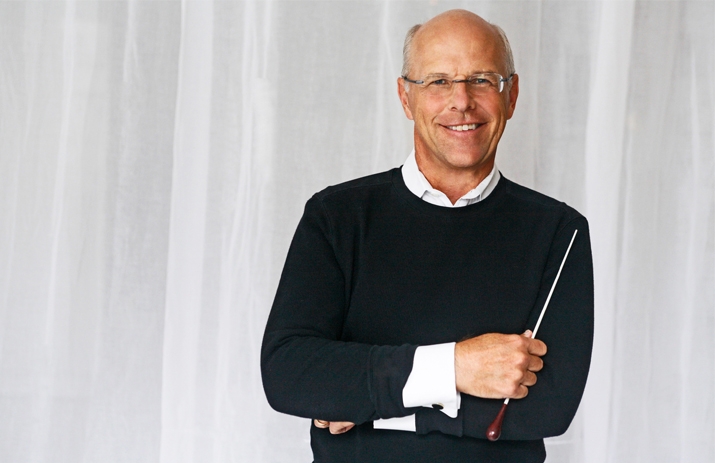 huge Verizon Hall housed in the impressive Kimmel Center in Philadelphia with unique original programming. The last few years Philly audiences have been filling the seats with such concerts including the music of such popular singers and composers as Billy Joel, Carol King, Rock icons such as Led Zepplin, Queen, The Stones, The Beatles and legendary singers such as Sinatra, Elvis and Ella...and now A Star Wars Celebration. Please tell us about this event coming Oct. 20-22.
MK: People of all generations can relate to this music because they're familiar with the movies, though they likely don't concentrate on the music, as it's part of the background for the movies. The music is so provocative that you're immediately transported to the films which are all great films. The really exciting thing is hearing this great music played live by professional musicians, hearing the music for its own sake really discovering how powerful this music is and what a masterful composer John Williams is.
PB: I am so impressed by the new programming and especially enjoy the Pops segments of original medleys for each artist or group that I assume are your brainchild. How has this all been received by the 65 piece Pops?
MK: Thank you. I'm glad you enjoy the medleys. I've had a wonderful rapport with the musicians. They are so talented and versatile. I throw a lot of different styles of music at them from Broadway, Rock, Jazz, Swing and they're able to handle it all. I really respect them and I think they enjoy having the variety of what we do each season. I think the most important thing is that they can see how the audience responds to their music as they grow in leaps and bounds and they are very enthusiastic about the program. This motivates all of us to do our best.
The Philly Pops also continue to offer its popular Broadway-style concerts featuring some of Broadway's best voices including Philly -bred and Broadway favorite Hugh Panaro as well as Broadway's Rachel York, Debbie Gravitte, Liz Calloway, Christiane Noll, Rob Evan, Michael Cavanaugh and so many more. You are quoted as saying, "I feel that the Philly POPS is the best pops orchestra in the country and the best at doing these kinds of concerts and I love Philadelphia - it has a wonderful history and tradition of excellence in music and the performing arts."
PB: I must agree and judging by the popularity of the Pops under your direction, Philly remains one of the richest cultural entertainment cities in the country.
"A Star Wars Celebration" - The Music of John Williams will be presented by the Philly Pops under the direction of Maestro Michael Krajweski in Verizon Hall at the Kimmel Center in Philadelphia on Friday, Saturday and Sunday Oct. 20-22. For tickets and more information about the Philly Pops visit www.phillypops.org
Photos: www.phillypops.org and www.michaelkrajewski.com
Related Articles View More Philadelphia

Stories

Shows
Pati has been involved with various aspects of the theater from hosting large groups to Broadway shows in the early 90's to supporting various Broadway (read more...)