Latest News on Veronica Swift
Veronica Swift News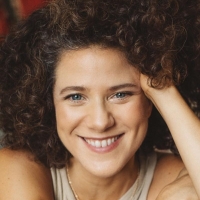 BWW Review: CYRILLE AIMEE at Birdland by Guest Reviewer Andrew Poretz
by Stephen Mosher - Apr 21, 2022
Guest reviewer and jazz aficionado Andrew Poretz covers the new Cyrille Aimee show for Broadway World Cabaret.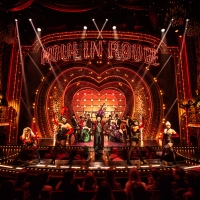 MOULIN ROUGE! THE MUSICAL & More Announced for Segerstrom Center for the Arts 2022-2023 Season
by Chloe Rabinowitz - Apr 11, 2022
Segerstrom Center for the Arts has announced its spectacular line-up of shows for its 2022-2023 Subscription Series. Back by popular demand, multiple series genres will be available on a season ticket basis including Broadway, Curtain Call, Jazz, Cabaret, Chamber, and Family series.
Monterey Jazz Festival Announces 65th Anniversary Lineup
by Chloe Rabinowitz - Apr 7, 2022
Monterey Jazz Festival is celebrating its 65th anniversary in 2022. Over its long and distinguished history, Monterey Jazz Festival has earned a reputation for paying homage to jazz greats, but also for its focus and passion for new and diverse sounds; 2022 is a reaffirmation of both principles.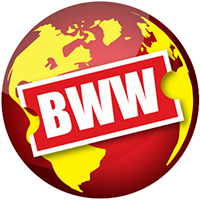 Jazz Giants Kurt Rosenwinkel and Eric Alexander Perform Friday, April 1 At Chris' Jazz Cafe
by A.A. Cristi - Mar 25, 2022
Chris' Jazz Cafe will host one of the most incredible ensembles to have ever played together on the same stage in Philadelphia. On Friday, April 1 a quartet consisting of saxophonist Eric Alexander, pianist Joe Block, bassist Alex Claffy, and drummer Willie Jones, III will hit the stage with special guest guitarist Kurt Rosenwinkel.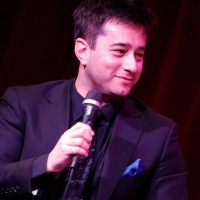 Photos: Matt Baker Brings A Rhapsody Of Gershwin To Birdland
by A.A. Cristi - Mar 2, 2022
New York/Australian jazz pianist Matt Baker returned to the Birdland stage with a new version of his project, "A Rhapsody of Gershwin."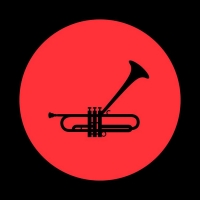 Cyrus Chestnut, Diane Schuur, Reggie Workman and More to Play the House of Swing's Dizzy's Club in 2022
by Chloe Rabinowitz - Dec 14, 2021
Jazz at Lincoln Center's Dizzy's Club will continue its season of in-person performances in January and February 2022, presenting a diverse lineup that pays tribute to jazz greats, showcases rising stars on the scene, and welcomes award-winning artists whose work runs the gamut of jazz styles and traditions.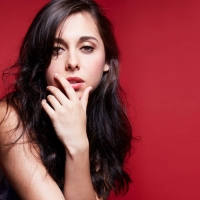 Celebrate New Year's Eve at The Wick with Veronica Swift and the Horn Section of Blood, Sweat & Tears
by Chloe Rabinowitz - Dec 6, 2021
The Wick Theatre in Boca Raton is pulling out all the stops to ensure that the first moments of 2022 are legendary! After a show-stopping performance for 4th of July, singing sensation Veronica Swift is back again to blow the roof off! She'll be backed by a rockin' 8-person band including the horn section of jazz rock supergroup Blood, Sweat & Tears.
The 10th Annual TD James Moody Festival Announced at NJPAC
by A.A. Cristi - Oct 22, 2021
The New Jersey Performing Arts Center celebrates the 10th annual TD James Moody Jazz Festival showcasing an all-star lineup of the country's best musicians, held Nov 5-21, including the award-winning Maria Schneider Orchestra, the New Jersey premiere of Christian McBride's The Movement Revisited, the Tony Award-winning Lillias White (currently on Broadway in Chicago), a special tribute concert to George Wein.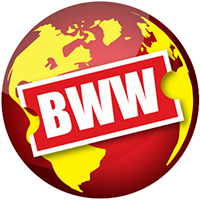 Segerstrom Center Announces Veterans Month Free Concert Series and Discount Tickets
by A.A. Cristi - Oct 20, 2021
Segerstrom Center for the Arts celebrates National Veterans and Military Families Month this November with a series of free concerts outside on the Julianne and George Argyros Plaza designed with service members in mind. Each Sunday, gather family and friends then head to the Plaza for an afternoon of live music curated and emceed by Air Force veteran and radio personality, Bubba Jackson.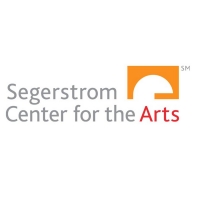 Jazz Vocalist Veronica Swift to Make Debut at Segerstrom Center for the Arts
by Chloe Rabinowitz - Oct 11, 2021
Segerstrom Center for the Arts will present jazz vocalist Veronica Swift for two shows on Saturday, November 20, 2021 at 7:00 and 9:00 pm in Samueli Theater as part of its Jazz series this season. Swift makes her Center debut with these performances.