Photo Coverage: Veronica Swift and The Emmet Cohen Trio at Birdland
Just when you think you've heard all the great Jazz music imaginable over the years at Birdland, the "Jazz Corner of the World" and Gianni Valenti then present someone who raises the bar another notch. Vocalist Veronica Swift who defies gravity with her sensual voice, boundless technique, and creative melodic improvisations is a singer destined for musical super stardom. She also happens to be 24 and is already recognized around the country as one of the top young jazz singers. In the fall of 2015 Veronica won second place at the prestigious Thelonious Monk Jazz Competition. In 2016 she was asked to perform a concert of her own at the Tribeca Performing Arts Center in NYC and she was a guest artist with Michael Feinstein at Jazz at Lincoln Center with the Tedd Firth Big Band with Marilyn Maye and Freda Payne. Veronica first appearance at Jazz at Lincoln Center was at age 11 when she performed at the "Woman in Jazz" series at Dizzy's Club Coca-Cola.
In 2017 she started her residency at Birdland . Veronica appears for this engagement at Birdland with the Emmet Cohen Trio.
Emmet Cohen is a multifaceted American jazz pianist and composer who has emerged as one of our generation's pivotal figures in music and the related arts. A recognized prodigy, Cohen began Suzuki method piano instruction at age three, and his playing quickly became a mature melding of musicality, technique and concept.. Downbeat observed that his "nimble touch, measured stride and warm harmonic vocabulary indicate he's above any convoluted technical showmanship."
The pairing of these two young artists in their current Birdland engagement is a sensational musical experience. Veronica's parents are renowned jazz pianist Hod O'Brien and celebrated jazz singer/educator/author Stephanie Nakasian. At the performance we attended Veronica asked her mother Stephanie to join her for a number.
Article/Photos: Stephen Sorokoff

Veronica Swift

Emmet Cohen & Veronica Swift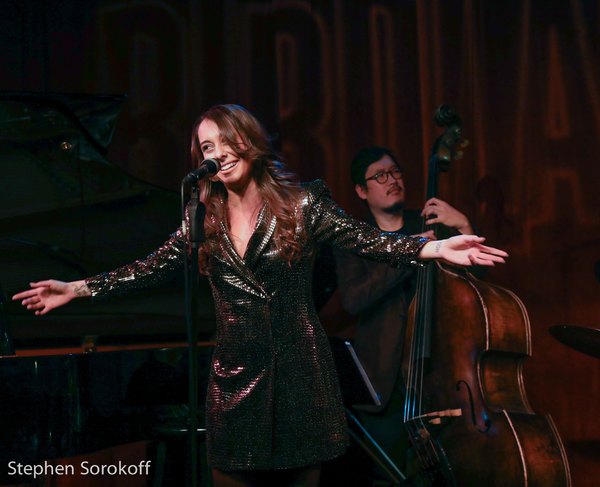 Veronica Swift

Emmet Cohen

Emmet Cohen

Veronica Swift

Veronica Swift & Stephanie Nakasian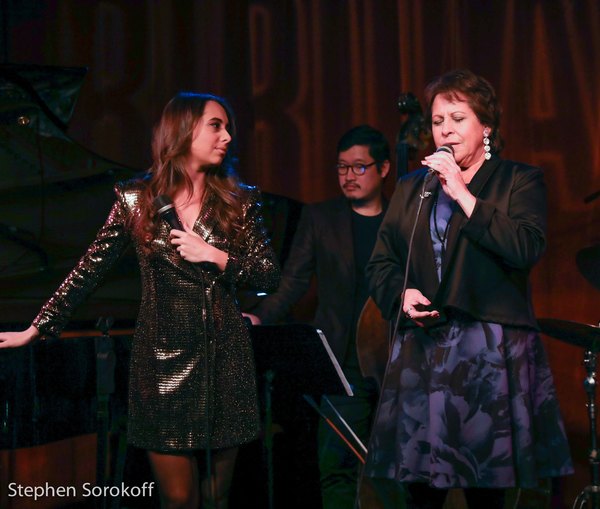 Veronica Swift & Nakasian

Veronica Swift & Stephanie Nakasian

Emmet Cohen, Veronica Swift, Yoshushi Nakamura, Kyle Poole

Veronica Swift & Stephanie Nakasian