Latest News on Tom Cotter
Tom Cotter News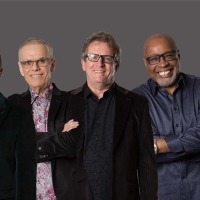 Live Entertainment, Prizes, and Nightlife Ramp Up at Resorts Casino Hotel in June
by Chloe Rabinowitz - May 27, 2022
Resorts Casino Hotel is heating up as summer approaches with one-of-a-kind entertainment and fun casino promotions!  Over 50 Years of Funk, Soul and R&B will come alive on the Atlantic City Boardwalk as Tower of Power  is set to appear in Resorts Casino Hotel's Superstar Theatre on Friday, June 3rd.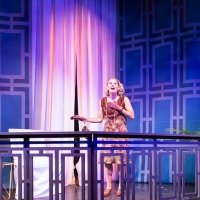 DIAL M FOR MURDER Starring Celia Keenan-Bolger, Plus More Announced for White Heron Theatre 2022 Summer Season
by Chloe Rabinowitz - Apr 14, 2022
White Heron Theatre Company of Nantucket today announced its 10th anniversary season, which will include Dial M for Murder, a killer comedy that preceded the classic Hitchcock film and features Tony Award-winner Celia Keenan-Bolger.
All-New COMIX Presents Comedy Series At Resorts Casino Hotel
by A.A. Cristi - Mar 14, 2022
COMIX is presenting an all-new comedy series at  Resorts Casino Hotel beginning on Saturday, May 14th at 8:00pm inside the Superstar Theater. Fans can expect a huge night of laughs with the always clever and hilarious, Robert Kelly.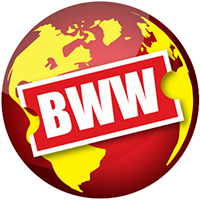 MPAC Drive In Comedy Concert Announced at Fosterfields August 20
by A.A. Cristi - Aug 6, 2020
Honk if you need a laugh! Mayo Performing Arts Center, in partnership with the Morris County Park Commission, will present A Drive In version of its popular Manhattan Comedy Night series at Fosterfields Historical Living Farm on Thursday, August 20 at 6:30 pm.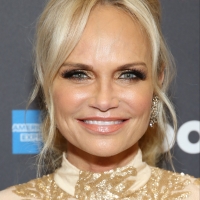 Kristin Chenoweth, Tony Goldwyn, & More to Participate in Celebrity Comedy Benefit
by Kaitlin Milligan - Apr 23, 2020
The biggest names in comedy are coming together to help health workers on the front lines of the COVID-19 pandemic with a special virtual comedy fest on Friday, May 1.
Eisemann Center Postpones Asleep At The Wheel 50th Anniversary Tour Concert To July 24
by Stephi Wild - Mar 25, 2020
Eisemann Center Presents Asleep at the Wheel 50th Anniversary Tour at the Eisemann Center, 2351 Performance Drive in Richardson, Texas on Friday, July 24, 2020 at 7:30 pm (rescheduled from Saturday, March 28) in the Hill Performance Hall.
Eisemann Center Reschedules Last Keyboard Conversations Concert To June 15, 2020
by Stephi Wild - Mar 24, 2020
Keyboard Conversations, featuring concert pianist Jeffrey Siegel, concludes the 2019-2020 Season sponsored by Dr. John F. Dixon with Fasciatin' Rhythms! in the Bank of America Theatre at the Eisemann Center, 2351 Performance Drive in Richardson, Texas on Monday, June 15, 2020 at 7:30 pm (rescheduled from the original April 20 date).
Eisemann Center Will Present Comedian Tom Cotter
by Chloe Rabinowitz - Feb 26, 2020
Eisemann Center will present comedian Tom Cotter at the Eisemann Center, 2351 Performance Drive in Richardson, Texas on Friday, March 13 at 7:30 pm in the Bank of America Theatre. Comedian Tom Cotter has taken the comedy scene by storm since finishing as runner-up and becoming the Breakout Star from Season 7's 'America's Got Talent.' He lost to a dog act, but don't hold that against him; Tom was the first comedian ever to be a finalist on the show and was the highest finishing human being on the show that year.
Four Veteran Comedians Are Bringing NO APOLOGIES COMEDY TOUR to the State Theatre
by Chloe Rabinowitz - Jan 28, 2020
The four comedians on the No Apologies Comedy Tour are a comedic tsunami. They are in your face, on the edge, take no prisoners, and make no apologies!
Three Shows Have Been Added To State Theatre Lineup
by Chloe Rabinowitz - Nov 12, 2019
The State Theatre in Easton announces three new shows for the 2019-2020 Season bringing the mid-season addition list to five new shows for its 93rd season. The theatre also announces the list of local stars who will compete in Dancing with the Lehigh Valley Stars in April.
Tom Cotter Videos
STAGE TUBE: AGT Winner 'Olate Dogs' Perform on TODAY
by Stage Tube - Sep 14, 2012
After months of intense competition and inspiring live performances, NBC's top-rated summer hit AMERICA'S GOT TALENT crowned the winner of its seventh season Thursday night, traveling dog act Olate Dogs, from its home at the New Jersey Performing Arts Center (NJPAC.) View the acts performance on this morning's TODAY below!