Photo Coverage: The Friars Club Celebrates The Borscht Belt
Freddie Roman, of Catskills On Broadway fame and past Dean of the Friars Club was the MC of a Borscht Belt evening in the Jerry Lewis Monastery last night and BroadwayWorld was there.
The evening titled "Back To The Borscht Belt" produced by Georgia Witkin Tadross & Freddie Roman started not at poolside, but with "complimentary" cha cha lessons and schmoozing in the Milton Berle and Barbra Streisand Rooms on the (Hotel) Monastery's 2nd floor. As comic Mal Z Lawrence used to say, "then the Hotel tilted towards the dining room" as the hungry guests congregated in front of the very Jewish maitre d' Giuseppe Tarillo. He was overwhelmed seating everyone as they spotted tables pre set with Chilled Russian Borscht, Sweet/Sour Stuffed Cabbage, pickled herring, authentic seltzer bottles, plastic slide viewers, and knockers. After the Stewed Chicken & Vegetables, Sautéed Lake Superior White Fish, Brisket of Beef, Potato Pancakes, and Mushroom & Barley, social director Bob Spiotto who didn't do Simon Sez) called for quiet. He introduced producer Georgia Witkin Tadross who brought up MC and former Dean of The Friars Freddie Roman. Freddie probably coming from a gig at another hotel started by saying (on this Debate Night) "well, it's obvious that anyone here doesn't give a xxxx about who becomes President!" His routine was hilarious as was Catskill favorite SAl Richards who described the first Italian President picking up the phone in the Oval Office and saying "what can I do fa ya" and then instructing his staff to send "two guys" to fix the problem. The performances of Ann Dawson, Errol Dante, and Tom Cotter caused tables to be pounded with those knockers as the Chocolate Chip Cake and pastries were served. The evening was a great authentic night in the Catskills and I even saw people signing up for tomorrow's Calisthenics in the Friars Health Club.
The dinner started with a contest. Your place setting had a sheet which listed 72 comedians and you had to find the 3 that didn't get their start in The Borscht Belt.
Photo Credit: Stephen Sorokoff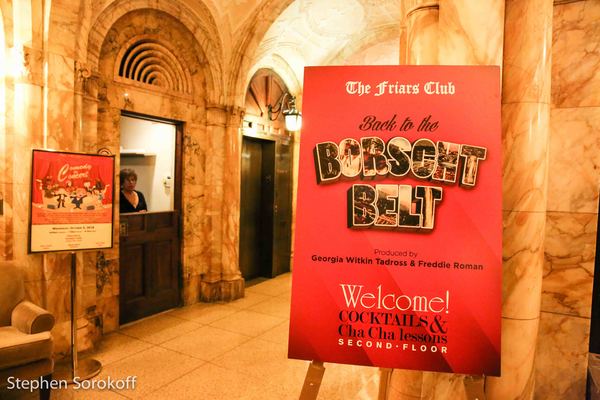 The Friars Club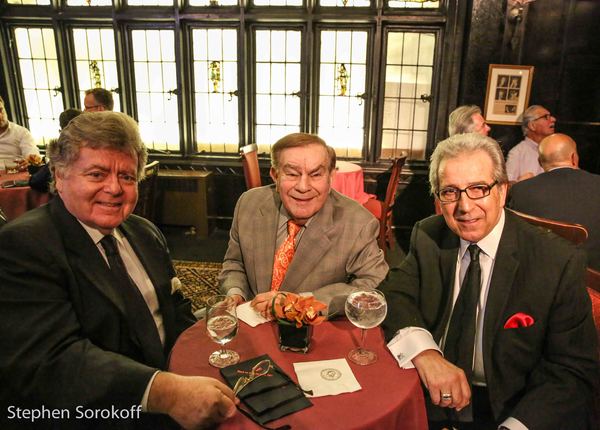 Errol Dante, Freddie Roman, Sal Richards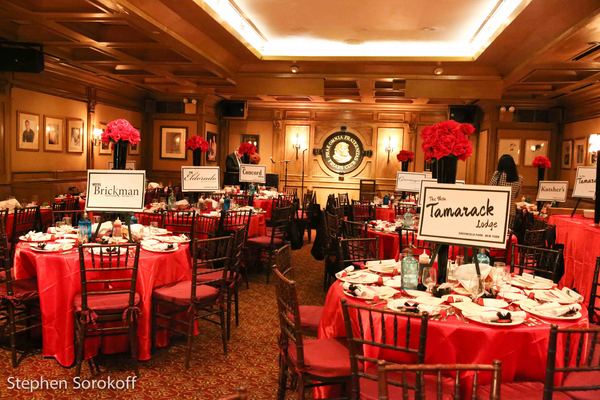 The Frank Sinatra Dining Room

Freddie Roman

Freddie Roman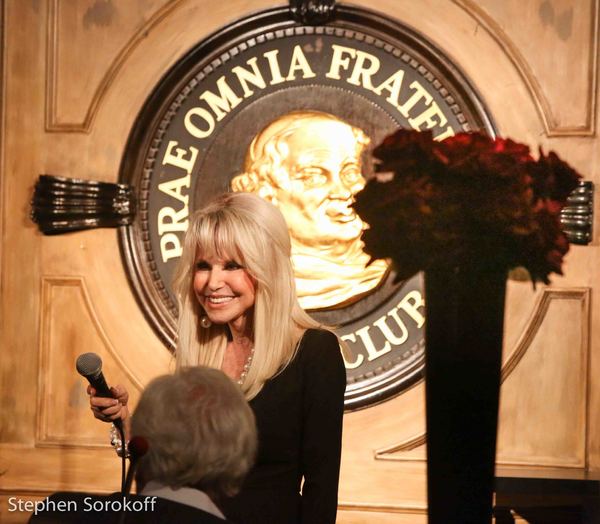 Georgia Witkin Tadross, producer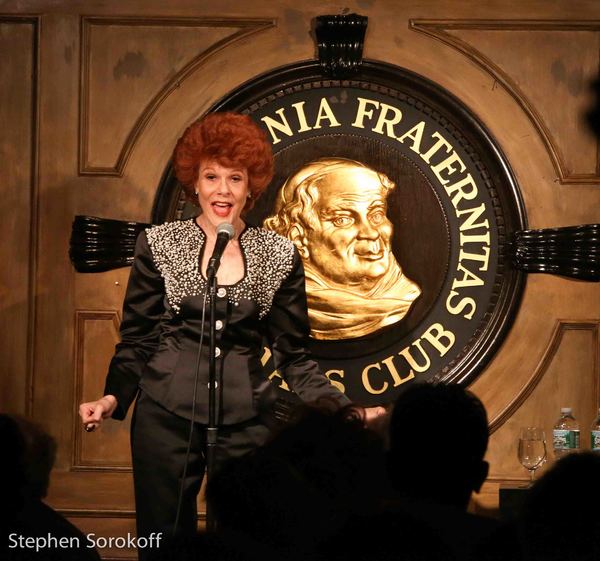 Ann Dawson

Tom Cotter

Errol Dante

Bob Spiotto, director of programing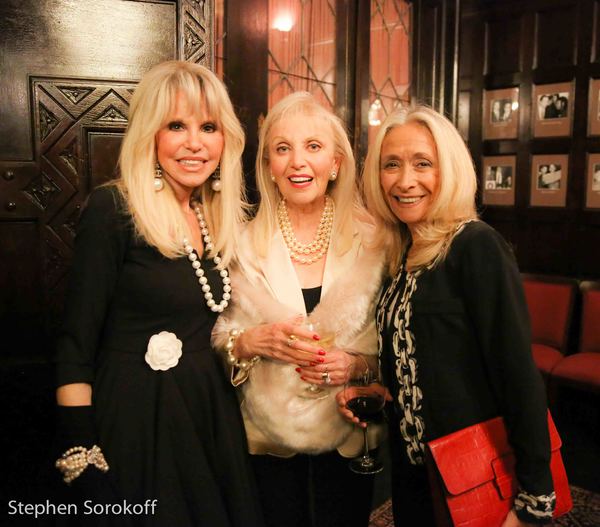 Georgia Witkin Tadross, Lillian Shiller, Eda Sorokoff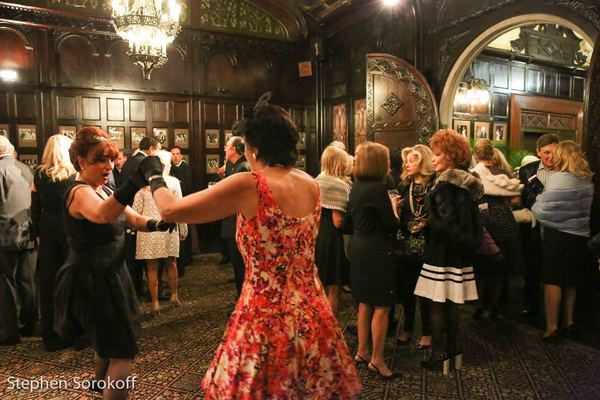 Cha Cha Lessons

Back To The Borscht Belt

Eda Sorokoff & Dr. Michael M. Baden

The "Staff Dining Room"

Coming Attractions

Friars Club