Todd Yard News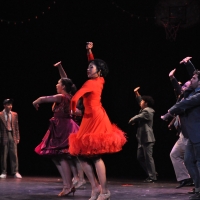 Review: WEST SIDE STORY: You've got to be taught
by Nancy Grossman - Jul 11, 2022
What did our critic think of WEST SIDE STORY at Reagle Music Theatre Of Greater Boston: There's a new spring in the step of Reagle Music Theatre of Greater Boston in Waltham. Award-winning director and choreographer Rachel Bertone takes over as Artistic Director and opens the season with WEST SIDE STORY, with Dan Rodriguez by her side as music director.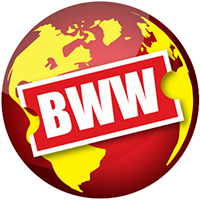 Cast Announced For Reagle Music Theatre's WEST SIDE STORY
by Stephi Wild - Jun 13, 2022
Something's coming at Reagle Music Theatre of Greater Boston! From July 8-16, 2022, West Side Story takes to the main stage, opening Reagle's 53rd summer season (Robinson Theatre, 617 Lexington St. Waltham, MA, 02452).
A GENTLEMAN'S GUIDE TO LOVE AND MURDER to be Presented at The Lyric Stage Company of Boston
by Chloe Rabinowitz - Mar 21, 2022
A Gentleman's Guide to Love and Murder with Music and Lyrics by Steven Lutvak and Book and Lyrics by Robert L. Freedman will find its way to the Lyric Stage Company of Boston after originally scheduled to open on May 15, 2020.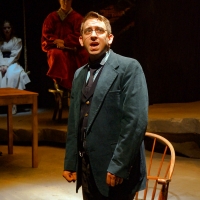 BWW Review: Moonbox Productions' PARADE: Attention Must Be Paid
by Nancy Grossman - Dec 16, 2019
As the year winds to a close, and the holiday hustle and bustle keeps us spinning our wheels, it can be a salve for the spirit and rest for the weary to sit in a darkened theater for a couple of hours. There is a plethora of seasonal fare competing for your entertainment dollars, but may I suggest something completely different from the colorful, holly jolly? A departure from the ballerinas, Christmas ghosts, and department store Santas? How about a two-time Tony Award-winning musical (1999 Best Book/Best Score) written by Pulitzer Prize-winner Alfred Uhry (DRIVING MISS DAISY) and Tony Award-winner Jason Robert Brown (SONGS FOR A NEW WORLD, THE LAST FIVE YEARS), that will pump the blood to your heart, and push you back in your seat until the very end, when you will rise up and salute this Moonbox Productions' PARADE.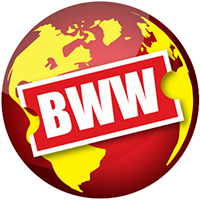 Moonbox Productions Presents The Tony Award-Winning Musical PARADE
by A.A. Cristi - Nov 11, 2019
Moonbox Productions, winner of numerous IRNE and Elliot Norton Awards, is thrilled to present Parade, the Tony Award-winning musical from the composer of The Last Five Years and The Bridges of Madison County, December 11th a?" 28th at the Boston Center for the Arts Roberts Theatre.  Produced by Sharman Altshuler, directed by Jason Modica with music direction by Catherine Stornetta and choreography by Kira Troilo, Parade is a powerful story with a soaring musical score.  Tickets are $50 general admission/$40 Seniors/$25 Students and are available at bostontheatrescene.com or by calling 617-933-8600.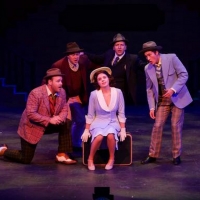 BWW Review: 42ND STREET: Thunderous Opening For The Umbrella Stage Company
by Nancy Grossman - Oct 2, 2019
The red velvet curtain rises on about a dozen pairs of feet tapping up a storm, but there are a few hundred more dancing their way out of the Umbrella Community Arts Center after they pay a visit to 42ND STREET, the blockbuster grand opening production of the Umbrella Stage Company, Greater Boston's newest professional theater in Concord. The 344-seat, state-of-the-art main stage is airy and comfortable, with a generous rake to provide unobstructed viewing from every row. Kicking off the season with the quintessential backstage musical is a stroke of genius that celebrates the performing arts and generates excitement for the Umbrella.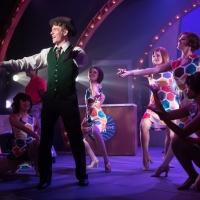 New London Barn Playhouse Announces CATCH ME IF YOU CAN
by Stephi Wild - Aug 12, 2019
Award-winning New London Barn Playhouse presents Catch Me If You Can running August 7th thru August 18th and information available at www.nlbarn.org or 603-526-6710.

FUN HOME Returns To SpeakEasy Stage
by Stephi Wild - Jun 4, 2019
Due to popular demand, SpeakEasy Stage will proudly remount its acclaimed production of the Tony Award-winning musical FUN HOME for four weeks, June 8-30, 2019.

MOULIN ROUGE, JAGGED LITTLE PILL & More Earn Nominations for 23rd Annual IRNE Awards
by Stephi Wild - Feb 25, 2019
The Independent Reviewers of New England (IRNE) today announced the nominees for the 23rd Annual IRNE Awards, which honor the best of the previous year's actors, directors, choreographers, designers and companies across the full spectrum of large, mid-size and fringe theater companies. Moulin Rouge!, a new musical produced by Global Creatures, and An American in Paris, produced by the Ogunquit Playhouse, led with 12 and 11 nominations, respectively, in the Large Stage Musical Category. The Huntington Theatre led all companies with 31 nominations across seven productions, including 11 for Man in the Ring, the story of six-time world champion prizefighter Emile Griffith.
FUN HOME Returns To SpeakEasy This June
by A.A. Cristi - Dec 12, 2018
Due to unprecedented demand, SpeakEasy Stage will remount its acclaimed production of FUN HOME for four additional weeks, June 8-30, 2019.  Amy Jo Jackson, Ellie van Amerongen, and Marissa Simeqi will return to play the three Alisons in the production, which was SpeakEasy's top-selling show ever and was hailed as "one of the greatest musicals of all time" by the Boston Globe.  Tickets for the added dates are now on sale.