Latest News on The Revelers
Latest News on The Revelers
Stage Credits
  [Broadway]
Unknown, 1964
Male Quartet
Photos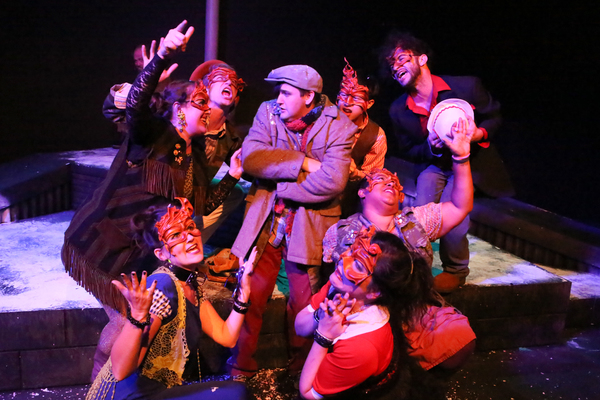 The Revelers attack Orphan (Sean Michael, center) in "Orphan in the Storm," in CELEBRATION, New Line Theatre, 2016. Photo credit: Jill Ritter Lindberg.
From: 
Date:
09/30/2016
The Revelers News
The High 70s Release New Single 'Manipulation' From 'Glitter Box' Album
by Michael Major - Sep 17, 2021
'Manipulation' follows up the release of acclaimed singles 'Astro Van' and "Glitter Box," the opening and title track from their debut album. The High 70s debut album 'Glitter Box' was produced by Ethan Allen.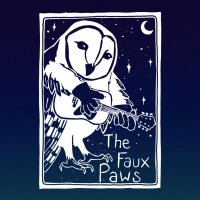 The Faux Paws Announce Self-Titled Debut Album
by TV News Desk - Jun 15, 2021
Catch The Faux Paws live—on June 20th, in Chimacum, WA, at Finnriver Farm & Cidery and on October 30th at the Blackpot Festival in Lafayette, LA.
LASTING IMPRESSIONS Comes to Arsht Center
by Stephi Wild - Mar 4, 2021
The Adrienne Arsht Center for the Performing Arts and Princeton Entertainment Group have announced the world premiere of LASTING IMPRESSIONS, a towering, experiential installation of sight and sound that transports guests into more than 100 of the world's most recognizable masterpieces.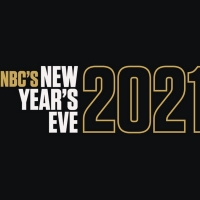 Carson Daly Hosts NBC'S NEW YEAR'S EVE 2021 Alongside Amber Ruffin, Stephen 'Twitch' Boss, & More
by Sarah Jae Leiber - Dec 14, 2020
NBC kicks off the new year with a star-studded lineup of musical guests for an evening of holiday fun with "NBC's New Year's Eve 2021."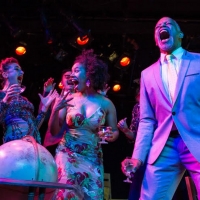 HERE Announces Additional Online Programming, Including a Zoom Opera, Livestreams, and More
by Stephi Wild - Apr 9, 2020
In response to the current pandemic, the OBIE-winning HERE has announced additional free online programming designed to uplift audiences during these challenging times.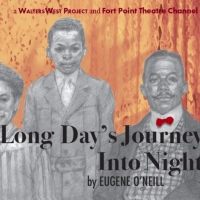 An Introduction: The Openings of the Closed, Theatre of the Pandemic, and LONG DAY'S JOURNEY INTO NIGHT
by Andrew Child - Mar 24, 2020
It appears the standard season-subscription model has failed across the board to provide the financial safety net individuals and institutions need to survive a global pandemic, (which is upsetting because the moderate tastes of the elite have dictated what theatres will produce for long enough that it seems we should be getting some return on that investment at this point). Theatrical staffs cannot afford to take a breath as they email ticket-holders assurances which they will later rescind and try to keep their sinking ships afloat. Aging figureheads form their mouths around new words like a?oelivestreama?? and a?oeZooma?? and pass them on to millennial assistant this-and-thats to fill in all the blanks as generation Z associate this-and-thats dig through archival images to keep social media accounts appeasing the gods of the algorithms. There is a need to be immediate. A need to be incessantly productive. A need for quantity over quality. A need to keep up. To be first. While many of us are feeling the burnout from this mad dash for constant output keenly right now, has this not been an underlying system in the theatre for a long time?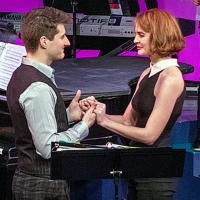 Photo Flash: The York Theatre Company Celebrates 50 Years with a CELEBRATION
by A.A. Cristi - Jan 28, 2020
The York Theatre Company, dedicated to the development of new musicals and rediscovery of musical gems from the past, as part of its 50th Anniversary season, presented a special York Legacy Concert of the 1969 Broadway musical Celebration, written by the revered songwriting team of Harvey Schmidt and Tom Jones for two performances only on January 27th at The York Theatre at Saint Peter's.  
Fred Applegate, Samantha Bruce and More Will Star in York Theatre Company Concert of CELEBRATION
by Chloe Rabinowitz - Jan 21, 2020
The York Theatre Company (James Morgan, Producing Artistic Director; Evans Haile, Executive Director), dedicated to the development of new musicals and rediscovery of musical gems from the past, as part of its 50th Anniversary season, has announced the cast for the York Legacy Concerts of the 1969 Broadway musical Celebration, written by the revered songwriting team of Harvey Schmidt and Tom Jones.
Jonathan Bennett to Host the Times Square New Year's Eve Celebration
by Sarah Jae Leiber - Dec 30, 2019
The Times Square Alliance and Countdown Entertainment, co-organizers of New Year's Eve in Times Square, today announced select performance and host details for the upcoming 2020 New Year's Eve celebration, including that popular rock band X Ambassadors will headline the live commercial-free webcast and TV pool feed.
The Co-Organizers of the Ball Drop Are Offering HD Satellite and Fiber Feeds of the Celebration From Times Square
by Chloe Rabinowitz - Dec 3, 2019
The co-organizers of the famous Ball Drop are once again offering HD satellite and fiber feeds of the celebration from Times Square, New York, as well as behind-the-scenes preparations leading up to the big night on December 3 (Wishing Wall), December 11 (Numeral Arrival), December 26 (Numeral Installation atop One Times Square), December 27 (Crystal Installation), December 28 (Good Riddance Day), December 29 (Confetti Test) and December 30 (Ball Test and Balloon Preparation). NEW for the 2020 celebration is the offering of social media-ready content of these preparations, including photos and short videos with background music and captions.
The Revelers Frequently Asked Questions
How many Broadway shows has The Revelers been in?
The Revelers has appeared on Broadway in 1 shows.
How many West End shows has The Revelers been in?
The Revelers has not appeared in the West End