Latest News on Sylvia MacCalla
Sylvia MacCalla News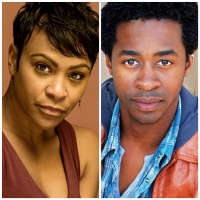 Carly Hughes, Steven Cutts, and More Will Take Part in #SPEAKBLACKWALLSTREET Tonight
by Stephi Wild - Oct 18, 2021
Broadway veterans Carly Hughes (American Wife, Pippin), Julian Elijah Martinez (Wu Tang: An American Saga), and Tony nominee Charl Brown (Motown), join creator and Camp film star Steven Cutts (Hairspray) along with others in a special tribute to Black Wall Street, the thriving Black commercial district of Tulsa, Oklahoma in the early 1900s.
Terron Brooks Releases New Single & Video, 'Something's Coming'
by A.A. Cristi - Aug 6, 2021
Terron Brooks, two-time NAACP Award-nominated singer-songwriter, actor and writer announces the release of his new single "Something's Coming," now available for download. (https://orcd.co/somethingscoming)
Regina Taylor Announces Winners For The Black Album.mixtape. Project
by Chloe Rabinowitz - May 17, 2021
After a 30-day call for entries, winners for the black album.mixtape. were announced during a virtual Block Party event. The black album. mixtape. is an initiative of Regina Taylor - the Golden Globe-winning actress, playwright, and activist - in partnership with Southern Methodist University's Meadows School of the Arts.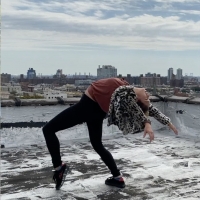 VIDEO: JUST ONE STEP FOR DEMOCRACY Releases New Songs for the Vote by Bobby Daye, Yvette Cason, Sylvia MacCalla & More
by Chloe Rabinowitz - Oct 26, 2020
Founded by Broadway's Arnetia Walker (Dreamgirls) with Stephen Nachamie (She Loves Me), JUST ONE STEP FOR DEMOCRACY is a coalition of creative artists from Broadway, Hollywood and beyond who create multimedia virtual work to inspire people to get informed and plan their vote. J1S4D launched on July 4th, 2020.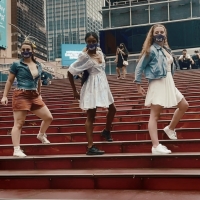 VIDEO: JUST ONE STEP FOR DEMOCRACY Premieres 'Stronger' by Devin Marie and Lorna Ventura
by Chloe Rabinowitz - Oct 22, 2020
STRONGER, the new song and dance-based video for JUST ONE STEP FOR DEMOCRACY is written and performed by singer / songwriter Devin Marie ('I Can't Breathe'). The video is Directed and Choreographed by Lorna Ventura (Broadway: Wicked).
Top Music Industry Friends Come Together To Encourage Everyone To #VOTE2020
by Stephi Wild - Oct 14, 2020
On Wednesday, October 14, at 12 noon (PDT), the collective work of a passionate group of award-winning musicians and actors, who joined forces to unite their voices to make a difference, will premiere.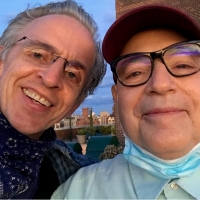 Just One Step For Democracy and Henry Krieger Premiere New Song for the Vote
by Chloe Rabinowitz - Oct 5, 2020
JUST ONE STEP FOR DEMOCRACY and Henry Krieger will premiere a new song for the vote on October 8th!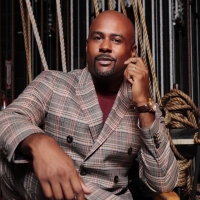 Terron Brooks to Support Rock the Vote with Music Video Special THE SOUL OF BROADWAY
by Taylor Brethauer-Hamling - Sep 29, 2020
Tune in on October 13 at 9pm ET for The Soul of Broadway with Terron Brooks!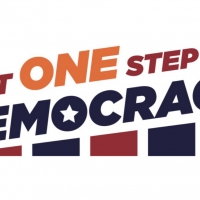 Arnetia Walker and Stephen Nachamie Launch JUST ONE STEP FOR DEMOCRACY
by Stephi Wild - Jul 6, 2020
Actor Arnetia Walker and director Stephen Nachamie have launched Just One Step for Democracy, a coalition of performing artists and activists seeking to effect a more just society, empower citizens, and encourage them to Vote for Change on November 3, 2020.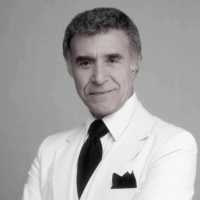 The Montalbán Celebrates Ricardo Montalbán's 100th Birthday with Diversity and Inclusion
by Abigail Charpentier - Jan 31, 2020
In celebration of what would be legendary film and television icon Ricardo Montalbán's 100th birthday in 2020, the historic Hollywood theatre, The Montalbán, whose moniker is "where entertainment begins," is unveiling new plans to fulfill Ricardo Montalbán's dream of diversity and inclusion. This year, the owners of The Montalbán, Ricardo's son in law and President of The Montalbán Company, LLC, Gilbert Smith, and daughter Anita, have plans to expand the theatre's musical performances, beginning with The Company Men on February 21 and 22; and The Soul of Broadway Starring Terron Brooks on February 28 and 29.
Sylvia MacCalla Videos
STAGE TUBE: A NIGHT WITH JANIS JOPLIN - Mary Bridget Davies on Good Day LA
by Stage Tube - Jul 20, 2015
The Pasadena Playhouse presents A NIGHT WITH JANIS JOPLIN. Conceived, written and directed by Randy Johnson, with choreography by Patricia Wilcox and musical direction by Tyler Evans. A NIGHT WITH JANIS JOPLIN stars Mary Bridget Davies, following her Tony Award nominated Broadway run. Pasadena native Kacee Clanton, also from the Broadway production of A NIGHT WITH JANIS JOPLIN, will alternate the role of Janis Joplin with Davies. Check out Mary Bridget Davies and the Joplinaires on Good Day LA! 
STAGE TUBE: Meet the Cast of SDMT's AIN'T MISBEHAVIN'
by Stage Tube - Sep 16, 2013
San Diego Musical Theatre announces Ain't Misbehavin' The Fats Waller Musical Show, (September 27-October 13: Preview on Friday, September 27, Press Opening on Saturday, September 28th and performances until October 13th.) at the Birch North Park Theatre. The outrageously prodigious comic and musical soul of 1930's Harlem lives on in this rollicking, swinging, finger-snapping revue that is still considered one of Broadway's best. Check out a sneak peek of the cast below!