Photo Flash: Meet the Cast of SDMT's AIN'T MISBEHAVIN'
San Diego Musical Theatre announces Ain't Misbehavin' The Fats Waller Musical Show, at the Birch North Park Theatre from September 27 - October 13, 2013 at the Birch North Park Theatre. The outrageously prodigious comic and musical soul of 1930's Harlem lives on in this rollicking, swinging, finger-snapping revue that is still considered one of Broadway's best. BroadwayWorld has a first look at the cast onstage below!
The inimitable Thomas "Fats" Waller rose to international fame during the Golden Age of the Cotton Club, honky tonk dives along Lenox Avenue, rent parties, stride piano players and that jumpin' new beat, Swing. Although not quite a biography, Ain't Misbehavin' evokes the delightful humor and infectious energy of this American original as a versatile cast struts, strums and sings the songs he made famous in a career that ranged from uptown clubs to downtown Tin Pan Alley to Hollywood and concert stages in the U.S., Canada and Europe. Assembled under the expert eye of director/lyricist Richard Maltby, Jr., Ain't Misbehavin' is one of the most popular, well-crafted revues of all time. Sometimes sassy, sometimes sultry, with moments of devastating beauty, Ain't Misbehavin' is simply unforgettable
Ron Kellum (Director/Choreographer) His 25 year career in the entertainment industry has made him the consummate showbiz professional. Whether performing on the Broadway stage, choreographing celebrity entertainers on a film set, or staging thousands of cheerleaders on a football field - Ron Kellum does it with grace, style and unstoppable, unflappable energy! Within the past few years, Ron penned his first book "The Gypsy Survival Guide to Show Business," choreographed the block buster hit movie, "Iron Man 2," starring Robert Downey Jr., appeared on "The Amazing Race," and directed many musicals including, "Rent," "Joseph and The Amazing Technicolor Dreamcoat," "Smokey Joe's Cafe," "Chicago," and "A Chorus Line." He's appeared on Broadway in "Joseph and the Amazing Technicolor Dreamcoat" and "Chicago" and toured nationally in "Fosse," "Chicago," "Aida," "Dreamgirls," "Beauty and The Beast" and "Smokey Joe's Cafe." Ron is the Senior Producer for e2k Sports, a leading entertainment company. He has co-directed the NFL United Way half-time show and he is the Co-Executive Director of the NFL Pro Bowl Cheerleaders.
Don Le Master (Music Director) As resident MD for SDMT, Don received the Outstanding Musical Direction award at the 2007 Theater Critic Circle Awards for SDMT's inaugural production The Full Monty and a nomination for A Chorus Line. Most recently, he was seen onstage, conduct-ing the SDMT orchestra in The Sound of Music. Don has worked for many theaters including: Moonlight Amphitheatre, Cygnet, South Bay, Starlight, The Globe and McCoy Rigby. He was nominated for Outstanding Musical Direction for Performance Riverside's 1776 at the 2004 Ovation Awards.
Matthew Novotny, Lighting Designer - Janet Pitcher, Costume Coordinator - Jill Townsend, Stage Manager
The cast features Rufus Bonds, Jr.* as Ken (Broadway: Rent, Once On This Island and Parade - National Tours: Lion King, Color Purple, Miss Saigon); Sylvia MacCalla* as Nell (National Tours: Rent and Hairspray - Regional: Beehive and Working); Jenelle Randall* as Charlaine (Broadway: All Shook Up - National Tours: Brooklyn and Dreamgirls at the Muny with Jennifer Holliday); Amber Mercomes* as Armelia (Regional: Rent, Sweeney Todd, Anything Goes); David LaMarr as Andre (Regional: Smokey Joe's Café, Hairspray, Mulan and Little Mermaid) (*=Members of Actors Equity Association)
AIN'T MISBEHAVIN' show times are Thursday at 7:30 p.m., Friday at 8:00 p.m., Saturday at 2:00 p.m. and 8:00 p.m. and Sunday at 2:00 p.m. LOCATION: The Birch North Park Theatre, 2891 University Avenue, San Diego, CA 92104. There is street parking and a parking structure across the street from the theatre. For more information and tickets call the San Diego Musical Theatre Administrative Office at 858-560-5740. The San Diego Musical Theatre Administrative Office is located at 4652 Mercury Street, San Diego, CA 92111. Box Office hours are 10:00 a.m. to 5:00 p.m. (closed from 1pm-2pm), Monday through Thursday. Open 10:00 a.m. to 1:00 p.m., Fridays.
Single tickets for SDMT's production of AIN'T MISBEHAVIN' are $26.00, $36.00, $46.00 and $56.00. Children 16 years and under receive a $10 discount. Seniors 65 years and older receive a $5.00 discount. Equity and Actor's Alliance may purchase up to 2 tickets at half price. Groups of 10 or more receive a 25% discount. For individual or group tickets contact the Administrative Office at 858-560-5740 or visit SDMT online at www.sdmt.org

.
Photo Credit: Ken Jacques Photography


Rufus Bonds Jr. & David La Marr

David LaMarr & Rufus Bonds Jr.

Jenelle Randall, Rufus Bonds Jr., Amber Mercomes, David LaMarr & Sylvia MacCalla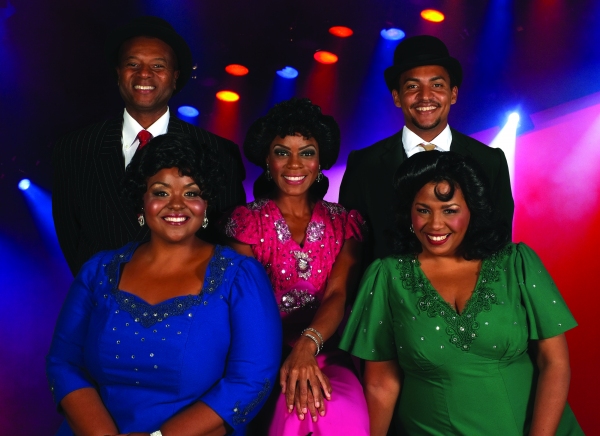 Rufus Bonds Jr. & David La Marr; Sitting, left to right: Amber Mercomes, Jenelle Randall & Sylvia MacCalla

Rufus Bonds Jr., Amber Mercomes, Jenelle Randall, Sylvia MacCalla & David LaMarr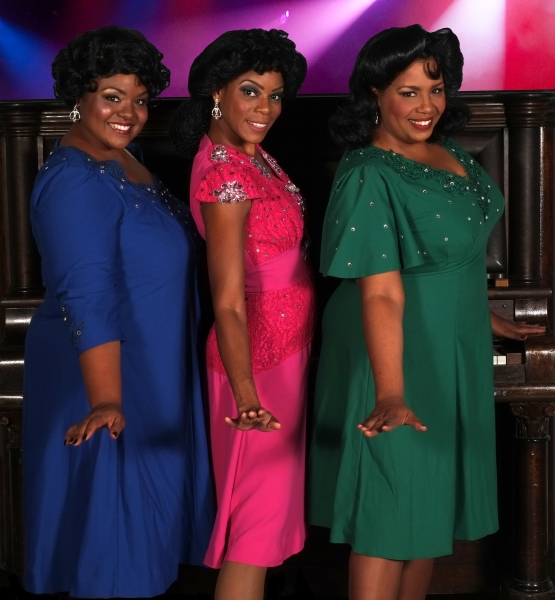 Amber Mercomes, Jenelle Randall & Sylvia MacCalla

More Hot Stories For You