Latest News on Shelly Markham
Stage Credits
Productions
[Off-Broadway, 1972]
Musical Director
Writing
Composer/Lyricist
Shelly Markham News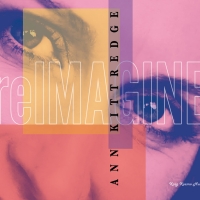 Ann Kittredge's Debut Album 'reIMAGINE' Available on All Digital Platforms Today
by Chloe Rabinowitz - May 16, 2022
It's today! Award-winning vocalist Ann Kittredge's debut recording reIMAGINE, a specially curated collection of songs uniquely re-imagined and produced by award-winning songwriter and record producer Paul Rolnick, is available on all digital platforms as of today, May 16, 2022.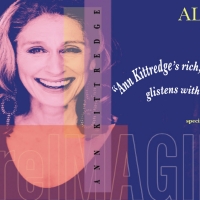 Ann Kittredge To Celebrate Release of Debut Album reIMAGINE at The Laurie Beechman Theatre
by Chloe Rabinowitz - May 2, 2022
In celebration of her soon to be released album¬†Ann Kittredge:reIMAGINE(Jazzheads, Inc./King Kozmo Music), a specially curated collection of songs uniquely re-imagined, Ms. Kittredge, will appear at¬†The Laurie Beechman Theatre¬†(407 West 42nd Street 'Äď between 9th & 10th Avenues) on¬†Thursday, May 26th at 7pm.
Group Rep Presents New Musical Revue L.A. NOW AND THEN
by A.A. Cristi - Mar 17, 2022
The Group Rep presents L.A. Now and Then, a brand new musical revue celebrating the City of Angels, its past and present, directed by Bruce Kimmel, with musical direction by Richard Allen, produced by Kathleen Delaney and Doug Haverty for the Group Rep.  
Broadway Star Karen Mason Returns To Davenport's With VACCINATIN' RHYTHM, November 4 - 7
by A.A. Cristi - Sep 30, 2021
Davenport's Piano Bar & Cabaret, 1383 North Milwaukee  Ave., celebrates its 23rd Anniversary as Chicago's premier location for enjoying music in an intimate setting with the return of Broadway actress and multi-award-winning cabaret performer Karen Mason with Vaccinatin' Rhythm, Thursday, Nov. 4 - 6 at 8 p.m. and Sunday, Nov. 7 at 7 p.m.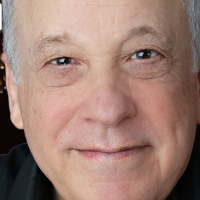 BWW Interview: Kritzerland's Multi-Talented Bruce Kimmel 'Ä" A Man Wearing Many Hats
by Gil Kaan - Jul 14, 2021
Kritzerland will resume its LIVE presentations at Feinstein's at Vitello's with KRITZERLAND's 114th July 28, 2021. Bruce Kimmel, the mastermind behind (and front center) of Kritzerland made some time available between his creative multi-taskings to talk about Kritzerland and his various other accomplishments.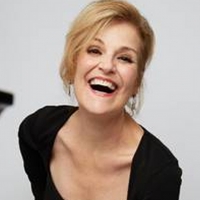 Broadway & TV's Karen Mason To Perform Her Show VACCINATIN' RHYTHM At Bucks County Playhouse
by A.A. Cristi - May 7, 2021
Broadway, television and recording artist, Karen Mason will perform two shows at Bucks County Playhouse as part of its recently announced Broadway Spotlight Concert Series.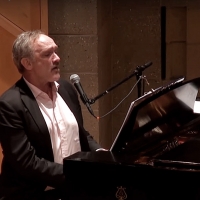 BWW Feature: Cabaret Community Joins In Sorrow to Mourn Rick Jensen
by Stephen Mosher - Apr 2, 2021
Four decades of Rick Jensen were not enough for anyone but, sadly, they were all the club community would get.
Jamie deRoy & friends presents CELEBRATING SONGWRITERS Part 1 on March 28th
by Stephen Mosher - Mar 27, 2021
Jamie deRoy's industrious work provides more entertainment from her vast archives.
BWW Previews: JAMIE DEROY & FRIENDS Valentine's Day Special: More From The Archives Airs on February 14th
by Stephen Mosher - Feb 10, 2021
For nearly a year Jamie deRoy has been bringing highlights from her past shows to the fans, and she's not about to stop now.
Karen Mason Presents Online Broadcast of MASON AT MAMA'S IN MARCH Beginning Today
by Chloe Rabinowitz - Oct 15, 2020
KAREN MASON will present a special online video broadcast of her acclaimed show 'Mason at Mama's in March,' recorded at Don't Tell Mama in 2015. The show will be available to stream on a strictly limited basis for three performance times only: Thursday, October 15 at 8:00 PM; Saturday, October 17 at 8:00 PM; and Sunday, October 18 at 3:00 PM.
Shelly Markham Videos
BWW TV: Sterling's Upstairs Opens at The Federal
by BroadwayWorld TV - Apr 7, 2012
Continuing its six year reign as the most popular and award-winning supper club of its kind in the greater Los Angeles area, dedicated to presenting the best of Broadway performers and nightclub artists dedicated to the Great American Songbook, Sterling's Upstairs had its Grand Opening Sunday, April 1st at The Federal Bar and Restaurant in North Hollywood's trendy NoHo Arts District. Sterling's presented Bruce Kimmel's Kritzerland production of Take Me Along: The Songs of Bob Merrill as its premiere offering. The six member cast starred musical theatre stars Julie Garnye and Juliana Hansen, Broadway's Melody Hollis and Kristofer McNeely, and musical theatre star Jeffrey Christopher Todd, with Special Guest... Broadway, film, TV, concert and recording star Lainie Kazan. Christy Crowel served as the evening's Musical Director, with Shelly Markham serving as Musical Director for Lainie Kazan. Bruce Kimmel conceived, produced and directed Take Me Along, with Adryan Russ on board as Associate Producer.
Shelly Markham Frequently Asked Questions
How many shows has Shelly Markham written?
Shelly Markham has written 1 shows including The Babes in Toyland (Composer/Lyricist).