Latest News on Sean Murphy
Sean Murphy News
Review: THE REAL HOUSEWIVES OF NEW YORK: THE UNAUTHORIZED PARODY MUSICAL at The Green Room 42 by Guest Reviewer McKay Wall
by Stephen Mosher - Nov 17, 2022
RHONY superfan and aficionada, McKay Wall, lends her expertise and writing talent to a review of the recent Green Room 42 Livestream of a show that sold out in-person tickets in record time.
Photo Exclusive: The Cast of 1776 Sings 'Carols for a Cure'
by Genevieve Rafter Keddy - Nov 10, 2022
BroadwayWorld was in the recording studio with members of the cast of  1776 as they laid down their vocal track of "This Little Light of Mine". Check out exclusive photos from the sessions here!
Photos: Todd Murray & Stacy Sullivan Play Birdland Theater With I'M GLAD THERE IS YOU
by Stephen Mosher - Nov 1, 2022
I'M GLAD THERE IS YOU - THE MUSICAL ROMANCE OF FRANK SINATRA AND PEGGY LEE showcases two devoted friendships and the music of The Legends.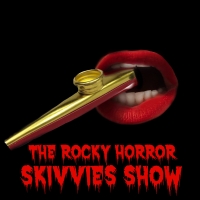 THE ROCKY HORROR SKIVVIES SHOW to Return to Joe's Pub With Special Guests Nick Adams, Taylor Iman Jones & More
by Chloe Rabinowitz - Sep 28, 2022
The Skivvies are back at Joe's Pub for The  Rocky Horror Skivvies Show on October 22, 2022 at 9:30pm.  This is the 4th year the spooky season tradition. A Halloween concert treat that puts their signature stripped-down Skivvies stamp of mash-ups and medleys on the iconic score from the cult classic musical.
Review: SETH SIKES SINGS BARBRA STREISAND Satisfies Sikes Fans at 54 Below
by Stephen Mosher - Sep 9, 2022
Seth Sikes won't apologize for his tribute shows anymore: he is living in his dedciated diva best and his latest Lady is The Greatest Star herself.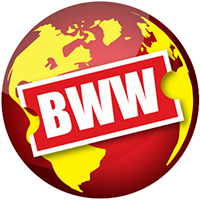 Drunk Musicals Presents YOU'RE A DRUNK MAN, CHARLIE BROWN With Special Guests, The Skivvies
by Stephi Wild - Sep 8, 2022
Drunk Musicals is back and is bringing back a fan favorite with The Skivvies for their 6 year anniversary show.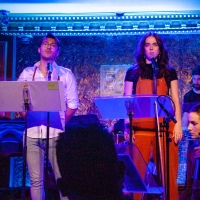 Review: A New Musical In Its Infancy Cries The Song Of The SIREN: THE MUSIC OF DILLON FELDMAN At 54 Below
by Bobby Patrick - Sep 6, 2022
The score of SIREN yielded much beauty, and if this is early days Bobby deems them well on the way to something truly magical...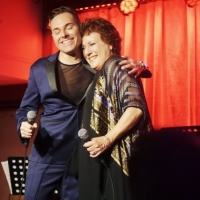 Photos: Travis Moser Makes City Winery Debut With Special Guest, Tony Winner Judy Kaye
by Chloe Rabinowitz - Aug 29, 2022
Travis Moser made his City Winery NYC debut on Monday, 8/22 at 7:30pm with his brand new show, Someday Soon: The Songs of Judy Collins. Travis was joined by 2-time Tony Award-winning Broadway legend Judy Kaye, rising star Ashley Arnold, most recently seen in the acclaimed off-Broadway production of Little Shop of Horrors, and more. See photos here!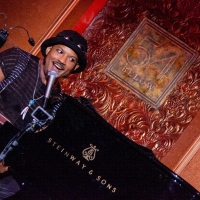 Review: Jaime Cepero's SONGS ABOUT ANXIETY 2.0 at 54 Below Is All Anthems And Lullabies And Pure Unadulterated Joy
by Stephen Mosher - Aug 19, 2022
Jaime Cepero's solo show at 54 Below place him at the front of the line for promising emerging artists.
VIDEO: Courting Share Video For New Track 'Jumper'
by Michael Major - Aug 17, 2022
Liverpool four-piece Courting have shared a new single titled "Jumper". The track follows their recent return with details of their much-anticipated debut album Guitar Music, which is due out via Play It Again Sam. This new track follows recent critically acclaimed singles "Loaded" and "Tennis". Watch the new music video now!
Sean Murphy Frequently Asked Questions
How many Broadway shows has Sean Murphy been in?
Sean Murphy has appeared on Broadway in 1 shows.
How many West End shows has Sean Murphy been in?
Sean Murphy has not appeared in the West End