Review: Mauricio Martinez Makes Dreams Come True With 5'11, BASED IN NYC at 54 Below
Speaking economically, it was a perfect night of cabaret entertainment.
Last night at 54 Below Mauricio Martinez made dreams come true.
For every actor that each of us loves, there is a list of roles that we wish they would play. Next week, everyone who ever said that Donna Murphy should play Countess Aurelia will have their wish granted. Recently, masses of New Yorkers flooded D.C. to see Stephanie J. Block play Norma Desmond, and after hearing her sing "Rose's Turn" at Carnegie Hall last year, many have visions in their heads of an Audra McDonald-helmed Gypsy.
For the throng of fans that packed 54 Below for the new Mauricio Martinez show, there was a series of miniature dreams realized, as the powerhouse singing actor showed a snippet of what it would be like to see him play Don Quixote, Lancelot du Lac, Nicky Arnstein, Charley Kringas, The Phantom, Orin Scrivello, and even King George (3, that is). And make no mistake - Mr. Martinez could play each and every one of these roles without breaking a sweat, pausing for a breath, or stopping to learn the words to the songs. These are definitely roles Mauricio has dreamed of playing, and, clearly, roles he has auditioned to play - which is the very premise of his new show.
Titled 5'11, BASED IN NYC, Mauricio's new show has one of the CUTEST, most original, and most relatable premises a cabaret show could hope to have. Even people who are not actors have some form of understanding of what a self-tape is because of TV shows like STAGED that detail the lives of actors during the last three years. Because almost every person in the world has had to learn to communicate by remote, everyone has a version of video chat in their lives, so, with his witty opening monologue (aided by hilarious video footage), Martinez rapidly makes clear for everyone in the room what a "Self-Tape" is. Once the concept is understood, the singing actor and one-time Telenovela star is able to explain that he has submitted for many shows via self-tape, that his dropbox is full, and that he is going to begin deleting some videos. Before he does that, though, he will share some of those self-tapes by way of live performances of the songs he sang for those auditions.
And we are off to the races.
Let it be said that Mauricio Martinez is one of the best male vocalists working today. Simply by nature of the quality of his voice, the Broadway alum is ahead of the curve, but his training is showing at every turn. Starting with an opening medley in which he belts out "One Night Only" before going soft and subtle on Paul San Marco's portion of "I Hope I Get It" and bringing it home with authentic Whitney Houston radio vocals ("I'm Your Baby Tonight"), Mauricio is equally comfortable with the requisite crooning of "All I Care About" and the speed lyrics of "Another Hundred People." The vocals are mindblowing on a Spanish "Music of the NIght" (dedicated to his mother, watching via live stream) and sigh-inducing on the sweet "Marta" from Kiss of the Spider Woman. It is an absolute pleasure, a joy, to hear this man sing anything at all, and were Mauricio to ever play an encore of this show, one might offer that it would make an ideal live recording, one worthy of being listened to over and over and over again. Musical Director Brian J. Nash (who was at the very top of his game last night) has created arrangements for Mauricio Martinez that stay relatively faithful to the original compositions, which is appropriate because 1) the traditional approach to the songs fits Martinez to the letter and 2) for a self-tape, casting directors and directors would ask for a straightforward rendition of the song, not something that had been monkeyed around with. And with Nash at the piano and a team of exemplary musicians (see the cast list below), this program sounded like a symphony concert. The whole musical program, from start to finish, was fully without flaw. As for the cabaret show itself, 5'11, Based In NYC is one of the best cabaret shows this writer has, yet, seen, for a variety of reasons.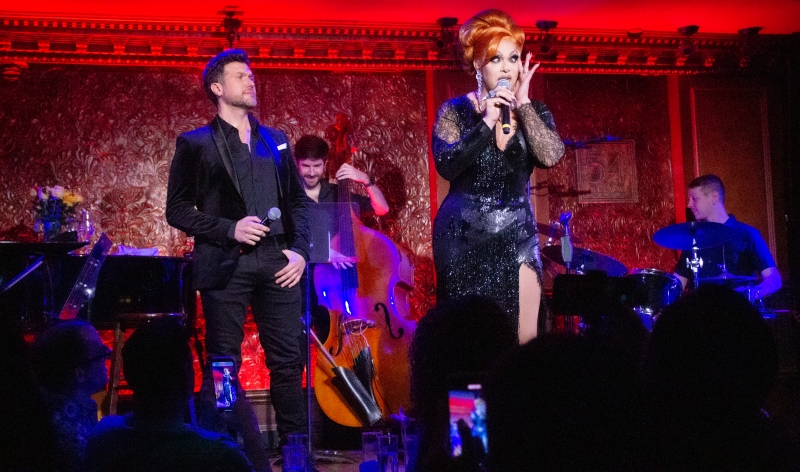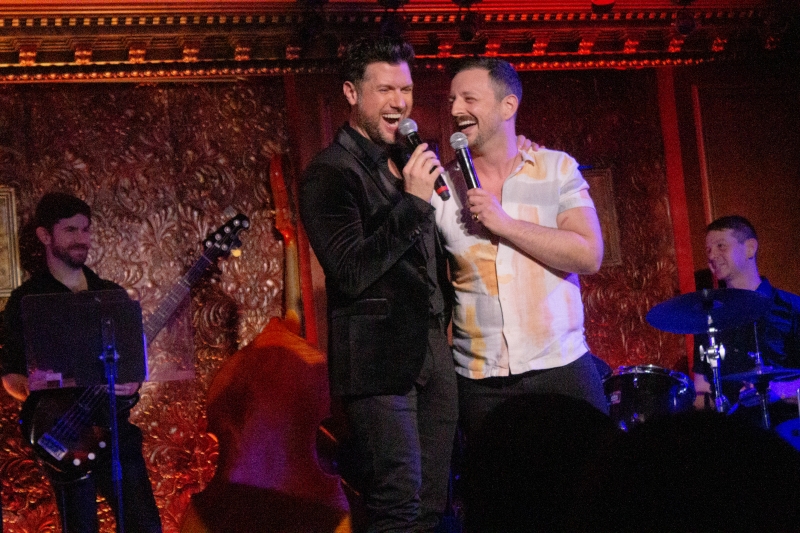 Mauricio Martinez and his director/co-author Robbie Rozelle have created a perfect cabaret show. It is right and proper cabaret length (sixty-five minutes), it has a truly original premise, a word-perfect script, exquisite musical selections that have been arranged in just the right way, and all of it - the script, the songs, even the ad libs - are being performed to perfection. There is none of that pesky reading the lines off of a tablet or music stand, so Martinez is able to commit not only to the storytelling in the lyrics but to the connection with his audience, and both of Mauricio's special guests arrived Ready to Play - quite often the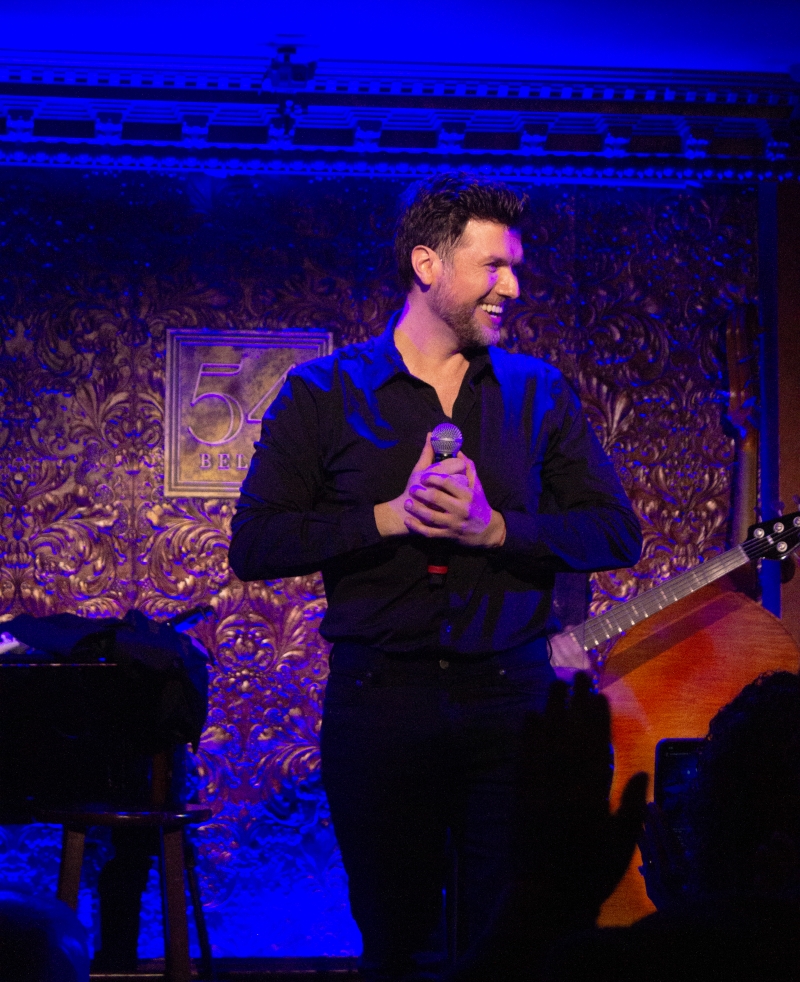 guests condescend to read their lyrics off of their phone or cheat sheet (wrist slap) but not here. The entire cast of 5'11 came ready to work, which does a lot to push the show up to the top of the Best Of list. Alexis Michelle (who did a Funny Girl segment with Mauricio) is in great voice and has actually reached a level of beauty that borders on superhuman, and Jonathan Hoover charms, as always, but is shockingly more interesting as Sancho Panza than as Patti-cum-Evita (has there been a Jonathan Hoover solo show, yet? Because we are here for it). Both of Mauricio's "readers" were a wonderful addition to the show and, speaking with absolute honesty, this writer believes the guest artist trend is ready for a break - it is time for people to do their solo shows solo... but not here. These guest artists were supremely scripted into the vaudeville in a manner that enhanced the proceedings, and that's what a good guest artist appearance should do. In fact, the entire exercise, from concept to concert, is rock-solid evidence that a cabaret show must have a director. Robbie Rozelle stood hand-in-hand with Mauricio Martinez throughout this entire process and, together, the two best mates made something. They made something real, they made something tangible, they made something of quality. Factually speaking, there is only one flaw in 5'11, BASED IN NYC.
One performance. Tch. One performance. Mauricio Martinez does have a tendency to do one show a year, or maybe two shows a year, months apart. It's true that putting up a club act is costly, and every cabaret and concert artist has to worry about whether or not they will sell enough tickets to pay their overhead and still leave enough for a latte. But 5'11, Based in NYC deserves a run of shows. It deserves an encore. It deserves to play clubs in other cities and other countries, and it deserves a cast recording. When I say it is one of the best cabaret shows I've, yet, seen, I'm not lying, I'm not making things up, and I'm not speaking metaphorically, hyperbolically, or figuratively.
5'11, Based In NYC is, every single moment of it, a dream come true.
Find other great shows to see on the 54 Below website HERE.
Mauricio Martinez has an online presence HERE.
Alexis Michelle can be found online HERE and Jonthan Hoover's link is HERE.
THIS is the Robbie Rozelle website and HERE is the Brian J. Nash website.
The 5'11 Band is Jeremy Yaddaw on Drums (website), Eleanor Norton on Cello (website) and Sean Murphy on Bass (Instagram).