Latest News on Scott Harrison
Latest News on Scott Harrison
Stage Credits
  [Off-Broadway]
Musicals Tonight! Concert, 2002
Performer
Scott Harrison News
What's Coming Up At Birdland: Jazz Programming February 14 - February 27
by A.A. Cristi - Feb 11, 2022
Get full details for all the jazz programming coming up at Birdland Jazz Club and Birdland Theater, February 14 - February 27.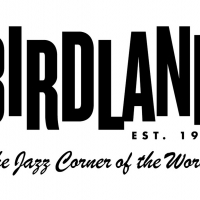 Birdland Announces February 2022 Schedule
by Chloe Rabinowitz - Jan 19, 2022
Birdland Jazz Club and Birdland Theater are open this February with a full slate of nightly performances! 
Upstart Crows Dramatic Readers Present A CHRISTMAS CAROL Next Month
by Stephi Wild - Nov 16, 2021
Five casts of three readers do a costumed dramatic reading using Dicken's own performance script. Live performances include a Victorian tea service at intermission. Victorian Christmas music precedes and ends each "Stave" of the story. Period charm combines with an increasingly relevant story for our times.
THOSE MUSCLEBOUND COWBOYS FROM SNAKE PIT GULCH to Play Dixon Place One Night Only
by Julie Musbach - Jul 11, 2019
As part of HOT! Festival, the NYC Celebration of Queer Culture, Dixon Place will present a one night only performance of Those Musclebound Cowboys From Snake Pit Gulch, a new musical with book by Andy Halliday, music by Frank Schiro, and lyrics by CJ Critt on Thursday, July 18 at 7:30pm.
THE CRADLE WILL ROCK Comes to Theater 2020
by Julie Musbach - May 10, 2019
THEATER 2020, Brooklyn Heights' NY award winning professional theater company is pleased to announce its June 2019 run of the masterwork 'THE CRADLE WILL ROCK,' in a limited run of 16 performances (indoors & out) Friday, June 7th - Sunday, June 30th, 2019.
LACO's Scott Harrison Named To NAAS Advisory Board
by Julie Musbach - Mar 22, 2019
Los Angeles Chamber Orchestra (LACO) Executive Director Scott Harrison, a passionate advocate for diversity in the arts, has been named to the Advisory Board of the National Alliance for Audition Support (NAAS).

BWW Review: HIDDEN TREASURE: A GEORGIAN IMMIGRANT'S STORY at Ironweed Productions
by Zoe Burke - Mar 10, 2019
Towards the end of her one woman show, Hidden Treasure: A Georgian Immigrant's Story, Ketevan Kharshiladze Ussery speaks about a workplace conflict. She details her anger and frustration with the given situation, and then, after a realization, about attaining peace. 'This is theatre,' she simply says of the conflict, and indeed, life, and with that new perspective, proceeds on. Though Ms. Ussery's show details her process of moving from Georgia to the states, and eventually El Rito, New Mexico, the way in which she describes her experiences - through the lens of someone who has dedicated their life to the theatre - is simple proof that the human experience transcends national borders.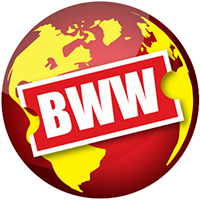 Los Angeles Chamber Orchestra Announce Staff Changes
by Julie Musbach - Feb 19, 2019
Los Angeles Chamber Orchestra (LACO) has expanded the role of General Manager Kate Kammeyer to also include serving as Artistic Administrator, and has promoted several other LACO staff members as well, according to LACO Executive Director Scott Harrison. Assuming growing roles are LACO employees Taylor Lockwood, promoted to Operations Manager; Brandon Faber advanced to Assistant Director of Events and Sponsorships; Dina-Marie Weineck boosted to Executive Assistant & Board Liaison; and Alana Miles, elevated to Advancement Associate.
Matthias Pintscher Curates SESSION, LA Chamber Orchestra's Iinnovative Performance Experience
by A.A. Cristi - Feb 4, 2019
Prolific composer/conductor Matthias Pintscher curates Los Angeles Chamber Orchestra's (LACO) SESSION, an innovative performance experience, in collaboration with Four Larks, on Thursday February 28, 8 pm, at Mack Sennett Studios in Silverlake. Designed to explore classical music's cutting-edge sounds and challenge traditional concert-going expectations, the evening features two works by Pintscher, Study II for Treatise on the Veil, a string trio inspired by painter Cy Twombly's art works, and Uriel, for cello and piano, the third part of his 'Profiles of Light' cycle. Also on the program are three-time Grammy Award-winning soprano Michelle DeYoung and LACO artists performing Ravel's Three Poemes de Stephane Mallarme; Berg's Four pieces for clarinet and piano; Grisey's surreal Stele for two percussionists and Xenakis's Rebonds A, a tour-de-force for solo percussion. SESSION includes a 'hang' with the artists, and premium tickets include parking and one drink as well. Mack Sennett Studios, where artists like Martin Scorsese, David Lynch, Lady Gaga, John Legend, Donna Summer and Jay-Z have performed, is a historic facility that serves as a soundstage, event space and a hub for a variety of cultural producers.

L.A. Chamber Orchestra Concludes 2018 With News Of Principal Viola And Second Trumpet Appointments
by A.A. Cristi - Dec 19, 2018
Los Angeles Chamber Orchestra (LACO), one of the nation's premier orchestras as well as a leader in presenting wide-ranging repertoire and adventurous commissions, appoints Erik Rynearson as Principal Viola and Erick Jovel as Second Trumpet, announces LACO's Music Director Designate Jaime Martin. Both musicians are Southern California natives and begin their new posts immediately.
Scott Harrison Videos
VIDEO: Sneak Peek - 'Bunheads' Bailey Buntain Guests on ABC's THE MIDDLE
by Caryn Robbins - Sep 28, 2012
On the Wednesday, October 3 episode of the ABC comedy THE MIDDLE titled 'The Second Act' - when Frankie is suddenly fired from Ehlert Motors, she embarks on a quest not to repeat mistakes from the past by taking any crummy job that comes her way, deciding to go instead to tech school to secure a real career. Meanwhile, school has begun and Axl is starting his Senior year in high school, Sophomore Sue takes on the task of mentoring new freshman Jenna (Bailey Buntain, 'Bunheads'). Get a sneak peek below!