RING OF FIRE, A Rousing Musical Biography Of Johnny Cash, Opens Florida Studio Theatre 2022 Summer Mainstage Series
Ring of Fire will run in FST's Gompertz Theatre starting Wednesday, June 1, 2022.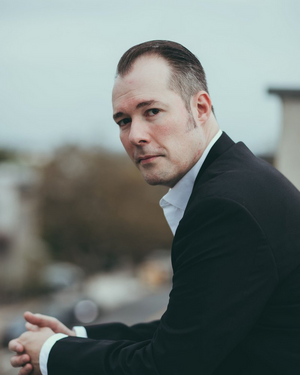 Florida Studio Theatre opens its 2022 Summer Mainstage Series with Ring of Fire: The Music of Johnny Cash, a raw and rousing tribute to "The Man in Black." Called "Crowd-pleasing" and "A real standout" by Houston Press, Ring of Fire tells Johnny Cash's remarkable life story through his iconic songbook. Created by Richard Maltby, Jr., conceived by William Meade, and adapted from the Broadway production by Maltby, Jr. and Jason Edwards, Ring of Fire will run in FST's Gompertz Theatre starting Wednesday, June 1, 2022.
Ring of Fire: The Music of Johnny Cash is part of a three-show subscription package. Also included in the Summer Mainstage subscription package is the uplifting Southern love story Maytag Virgin, and the comedic murder mystery Smoke & Mirrors. Subscriptions for all three Summer Mainstage shows can be purchased for as little as $49, and single tickets for Ring of Fire range from $29-46. Subscriptions and single tickets are on sale at FloridaStudioTheatre.org or at 941.366.9000.
Known for his distinct voice and sincere musical storytelling, Johnny Cash helped shape country music and is regarded as a forefather of Rock & Roll. Ring of Fire provides an intimate look into Cash's life-from his humble beginnings on an Arkansas farm to becoming one of the best-selling musicians of all time-and highlights the emotional power of his music. Featuring over two dozen of Cash's biggest hits, such as "I Walk the Line" and "A Boy Named Sue," this engaging musical takes audiences on an adventure of love, faith, and struggle.
"The storytelling in Cash's music was deep, honest, and real," said Richard Hopkins, FST's Producing Artistic Director. "He had this unique willingness to feel deeply. That's one of the many reasons why he had such a profound impact on American music and his work continues to resonate with us to this day."
Ring of Fire will be brought to life at FST by a five-person cast playing their own instruments.
"This smaller-scale production highlights the intimacy of the storytelling and makes the audience feel like they're on the porch with Johnny and June [Carter-Cash]," said Ben Hope, the show's director. "It's an intimate portrait and an engaging experience that leaves audiences feeling a close connection to both of them."
Bringing this regional theatre favorite to life are Eric Scott Anthony (Urban Cowboys-2013, Night Train to Memphis-2010), Katie Barton (FST Debut), Scott Moreau (FST Debut), Morgan Morse (FST Debut), and Elizabeth Nestlerode (Once-2018).
Returning to FST after last appearing in the popular 2016 Winter Cabaret, Yesterday, Anthony will be the production's Music Director in addition to serving as a member of the cast. He was also part of the Broadway production and first regional production of Ring of Fire.
FST's production marks Barton's seventh time performing in this crowd-pleasing musical. She was also part of the Broadway National Tour of Million Dollar Quartet and played Tammy Wynette in Stand by Your Man (Ivoryton Playhouse).
Moreau, who has played Johnny Cash in various shows for over 15 years, will portray the music legend in FST's production. He is best known for his portrayal of Cash in the first National Tour of Million Dollar Quartet.
Morse is an actor, musician, and writer who has been featured in productions of Ring of Fire around the world, from Houston, TX, to Vienna, Austria. He has also performed in Southern Comfort (The Public Theater), Godspell (Ivoryton Playhouse), and Once (Cape Playhouse).
Nestlerode returns to FST after playing "Girl" in the 2018 Mainstage production of Once to play June Carter-Cash, a country music star who became Johnny Cash's wife in 1968. She has also performed in The Other Josh Cohen (Off-Broadway) and in other regional theatre productions of Once.
FST's production of Ring of Fire: The Music of Johnny Cash is sponsored in part by the State of Florida, Department of State, Division of Arts and Culture and the Florida Council on Arts and Culture. The production is also supported by the Gulf Coast Community Foundation, The Shubert Foundation, and Sarasota County Tourist Development Tax Revenues. Thank you to our media sponsor, Herald-Tribune Media Group.