Photo Coverage: Curtain Call And Press Night Celebration of MATILDA THE MUSICAL At La Mirada Theatre
LA MIRADA THEATRE FOR THE PERFORMING ARTS & McCoy Rigby Entertainment are thrilled to present the second show of their 2019-2020 season, Roald Dahl's MATILDA, THE MUSICAL, book by Dennis Kelly, music and lyrics by Tim Minchin, musical direction by Jennifer Lin, choreography by Kate Dunn and directed by Michael Matthews. MATILDA, THE MUSICAL will preview on Friday, October 25, 2019 (with a press opening on Saturday, October 26 at 8pm) and runs through Sunday, November 17, 2019 at La Mirada Theatre for the Performing Arts, 14900 La Mirada Blvd in La Mirada.

From the genius of Roald Dahl comes the Tony Award-winning MATILDA, THE MUSICAL, the story of an extraordinary girl who - armed with a vivid imagination, a sharp mind and a love for books - dares to take a stand against the tyranny of adults who seek to crush her imagination. Watch how she and her classmates save the day!
Packed with high-energy dance numbers, catchy songs and featuring a gifted young actress, MATILDA, THE MUSICAL is a joyous girl-power romp!

Tickets range from $20 - $89 (prices subject to change) and can be purchased at La Mirada Theatre's website, www.lamiradatheatre.com or by calling the La Mirada Theatre Box Office at (562) 944-9801 or (714) 994-6310. Group discounts are available. $15 Student Tickets are available.
For children ages 5 and up. Children under 3 will not be admitted into the theatre.
LA MIRADA THEATRE FOR THE PERFORMING ARTS is located at 14900 La Mirada Boulevard in La Mirada, near the intersection of Rosecrans Avenue where the 91 and 5 freeways meet. Parking is free.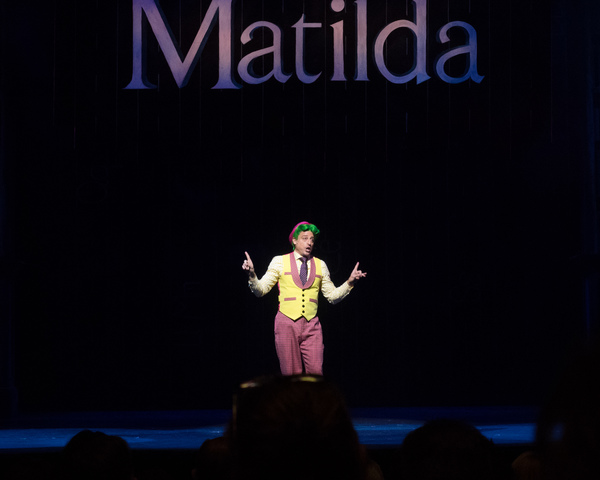 Josh Adamson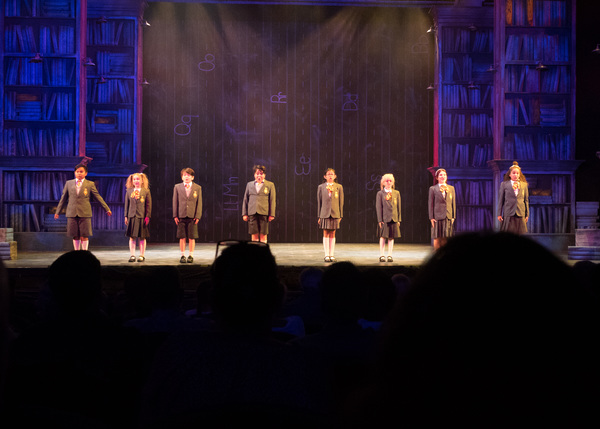 Jared Xander E. Silva, Raegan Nichole Larson, Daniel Peters, Aaron Tapia, Adrienne Amanda Morrow, Sloane Adams, Erin Tardibuono, and Cienna Cheri Olsen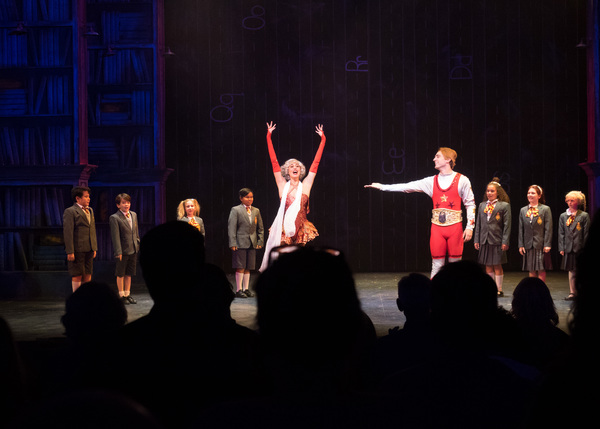 Aaron Tapia, Daniel Peters, Raegan Nichole Larson, Jared Xander E. Silva, Veronica Gutierrez, Brandon Keith Rogers, Cienna Cheri Olsen, Erin Tardibuono, and Sloane Adams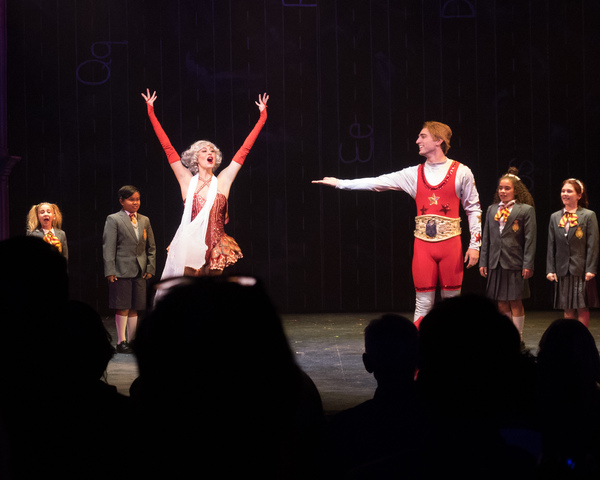 Raegan Nichole Larson, Jared Xander E. Silva, Veronica Gutierrez, Brandon Keith Rogers, Cienna Cheri Olsen, and Erin Tardibuono

Jared Xander E. Silva, Veronica Gutierrez, Brandon Keith Rogers, Cienna Cheri Olsen, and Erin Tardibuono

Danil Chernyy, Erin Tardibuono, and Sloane Adams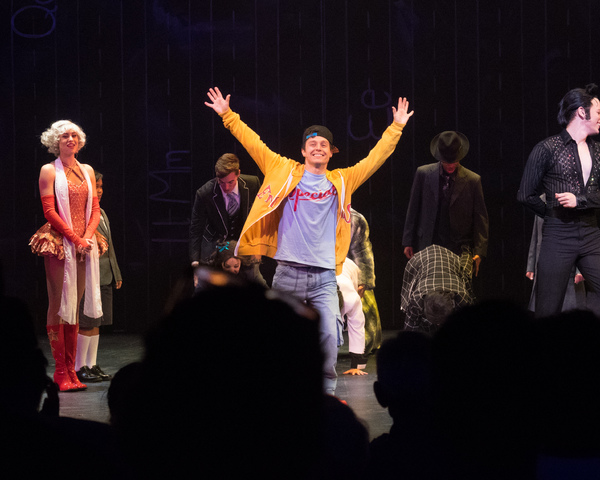 Veronica Gutierrez and Erik Hall

Brandon Keith Rogers, Liz B. Williams, Rees James, Angeline Mirenda, Juan Guillen, Carly Haig, Jay Robinson, and Erik Hall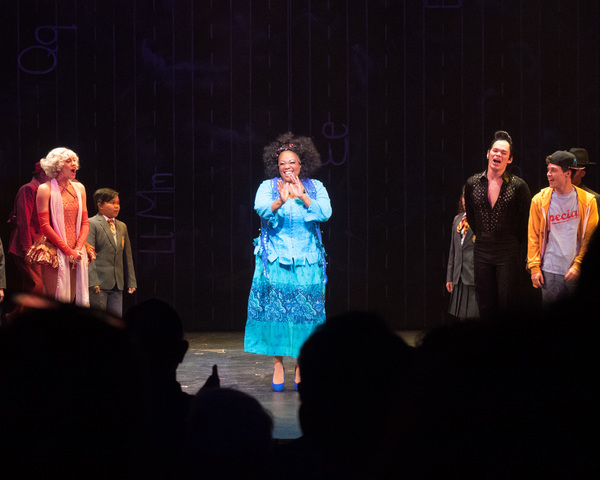 Veronica Gutierrez, Jared Xander E. Silva, Constance Jewell Lopez, Danil Chernyy, and Erik Hall

Veronica Gutierrez, Josh Adamson, Erica Hanrahan, Danil Chernyy, Erik Hall, and Carly Haig

Veronica Gutierrez, Nicole Santiago, and Danil Chernyy

Brandon Keith Rogers, Veronica Gutierrez, Nicole Santiago, Danil Chernyy, and Erik Hall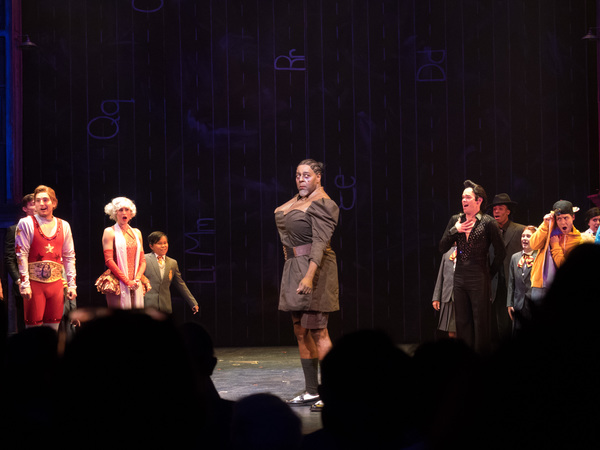 Brandon Keith Rogers, Veronica Gutierrez, Jared Xander E. Silva, Michael A. Shepperd, Danil Chernyy, Jay Robinson, and Erik Hall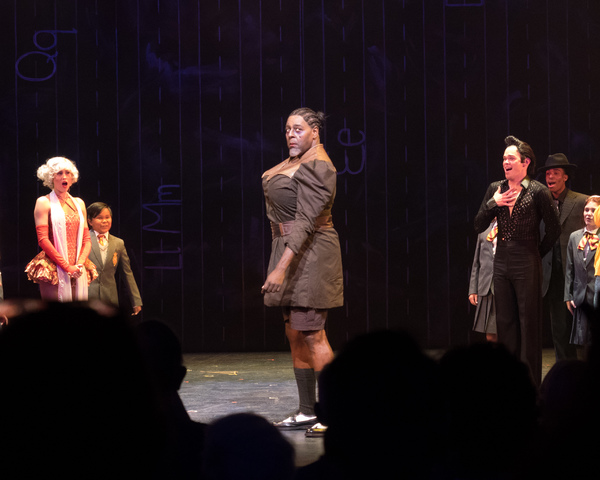 Veronica Gutierrez, Jared Xander E. Silva, Michael A. Shepperd, Danil Chernyy, and Jay Robinson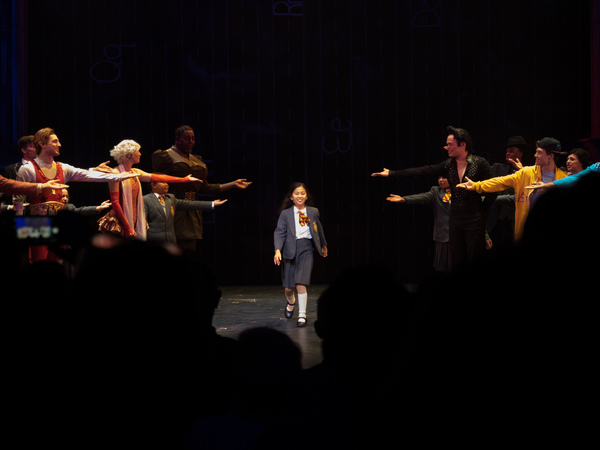 Audrey Cymone

Brandon Keith Rogers, Veronica Gutierrez, Jared Xander E. Silva, Michael A. Shepperd, Audrey Cymone, Danil Chernyy, Jay Robinson, Erik Hall, and Carly Haig

The Company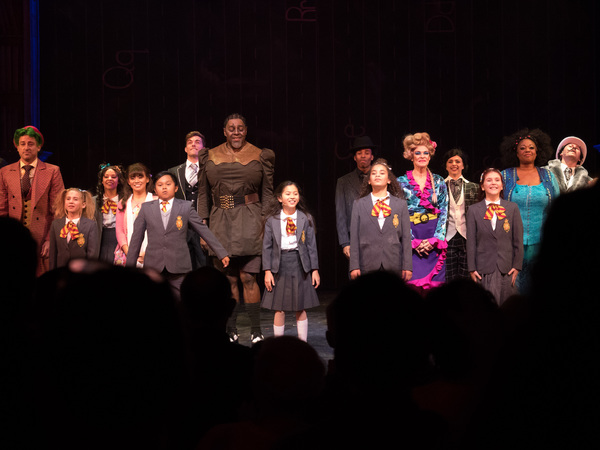 Josh Adamson, Raegan Nichole Larson, Liz B. Williams, Nicole Santiago, Jared Xander E. Silva, Rees James, Michael A. Shepperd, Audrey Cymone, Jay Robinson, Cienna Cheri Olsen, Erica Hanrahan Carly Haig, Erin Tardibuono, Constance Jewell Lopez, and Juan Guillen

Josh Adamson, Raegan Nichole Larson, Liz B. Williams, Nicole Santiago, Jared Xander E. Silva, Rees James, Michael A. Shepperd, Audrey Cymone, Jay Robinson, Cienna Cheri Olsen, Erica Hanrahan Carly Haig, Erin Tardibuono, Constance Jewell Lopez, and Juan Guillen

The Company

Matthew Thurmond, Kyle Thurmond, and Clayton Thurmond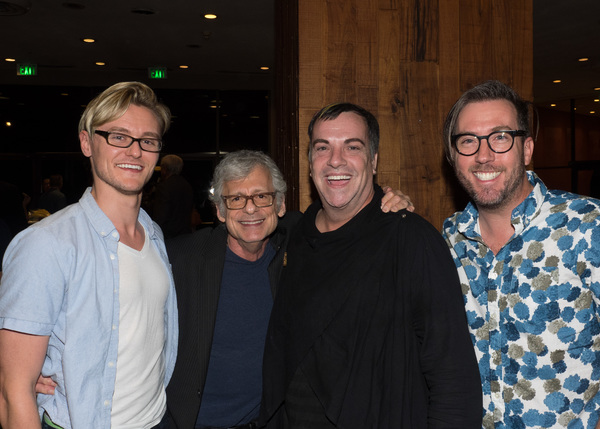 Michael J. Marchak, Ken Werther, Byron Batista, and Lighting Designer Steven Young

Brittany Bentley, Janet Roston, and Jasmine Ejan

April Malina and Misty Cotton

Matthew Thurmond, Kyle Thurmond, Steven Stanley, Scott Anthony Brennan, and Clayton Thurmond

Clark Roberts, Executive Producer Cathy Rigby, and Melissa Roberts

Raegan Nichole Larson, Adrienne Amanda Morrow, Erin Tardibuono, and Daniel Peters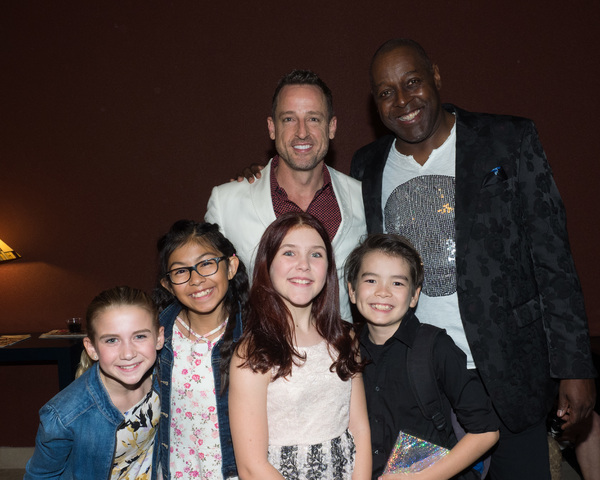 Raegan Nichole Larson, Adrienne Amanda Morrow, Erin Tardibuono, Daniel Peters, Josh Adamson, and Michael A. Shepperd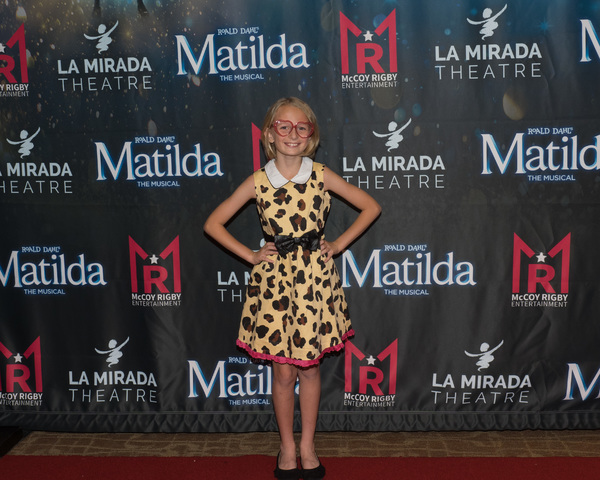 Sloane Adams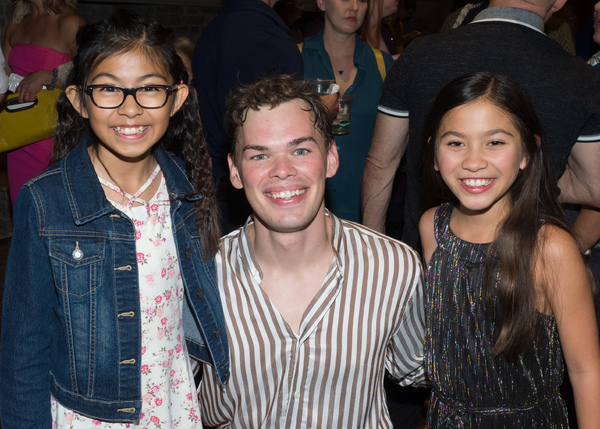 Adrienne Amanda Morrow , Danil Chernyy, and Aurdrey Cymone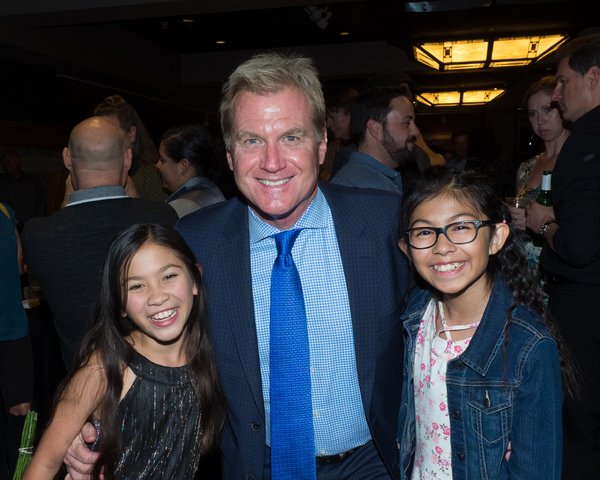 Audrey Cymone and Adrienne Amanda Morrow with Executive Producer Tom McCoy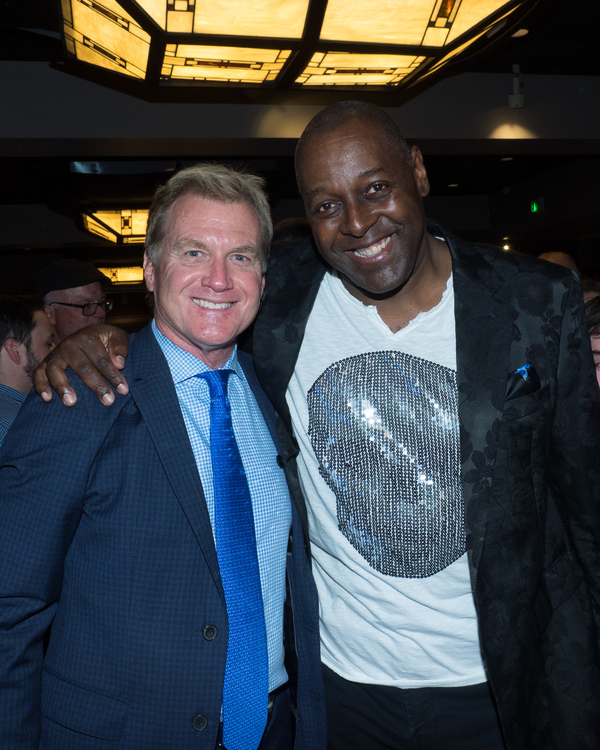 Tom McCoy and Michael A. Shepperd

Jared Xander E. Silva, Sloane Adams, Cienna Cheri Olsen, Adrienne Amanda Morrow, Raegan Nichole Larson, Erin Tardibuono, Audrey Cymone, Daniel Peters, Aaron Tapia, and Carli C. Duda

Jared Xander E. Silva, Sloane Adams, Cienna Cheri Olsen, Adrienne Amanda Morrow, Raegan Nichole Larson, Erin Tardibuono, Audrey Cymone, Daniel Peters, Aaron Tapia, and Carli C. Duda with Director Michael Matthews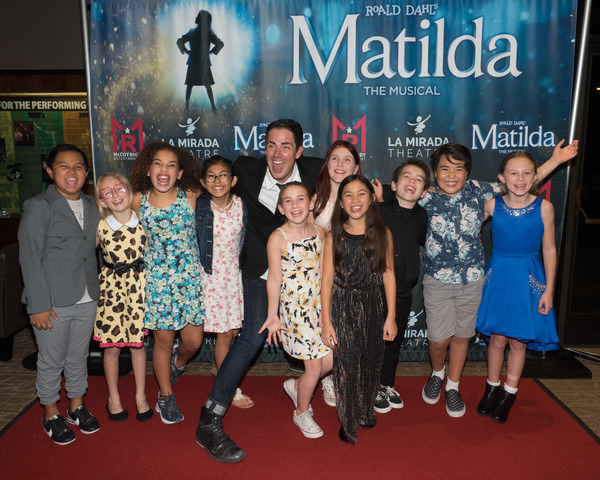 Jared Xander E. Silva, Sloane Adams, Cienna Cheri Olsen, , Raegan Nichole Larson, Erin Tardibuono, Audrey Cymone, Daniel Peters, Aaron Tapia, and Carli C. Duda with Director Michael Matthews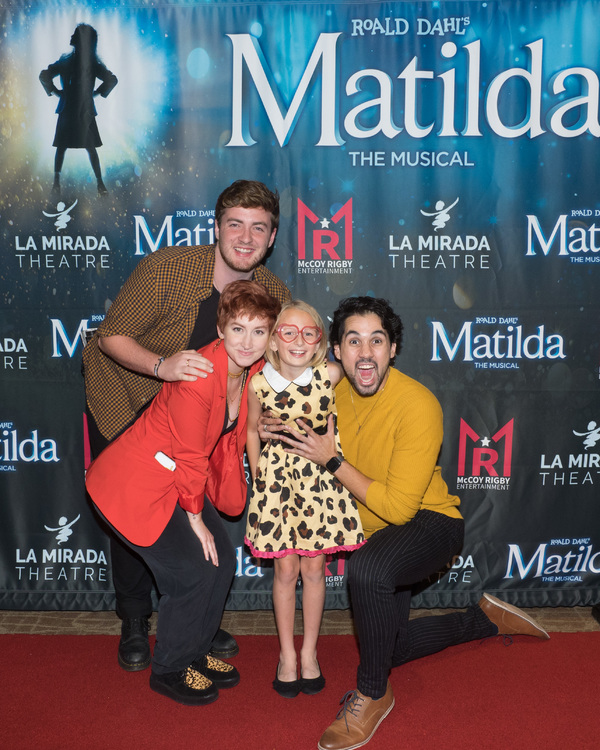 Landen Starkman, McKenna Bisaha, Sloane Adams, and Rodrigo Varandas

Audrey Cymone and Michael Matthews

Daniel Peters and Michael Matthews

Michael Matthews, Michael A. Shepperd, and Constance Jewell Lopez

Michael A. Shepperd, Constance Jewell Lopez, and April L. Nixon

Michael Matthews and Adrienne Amanda Morrow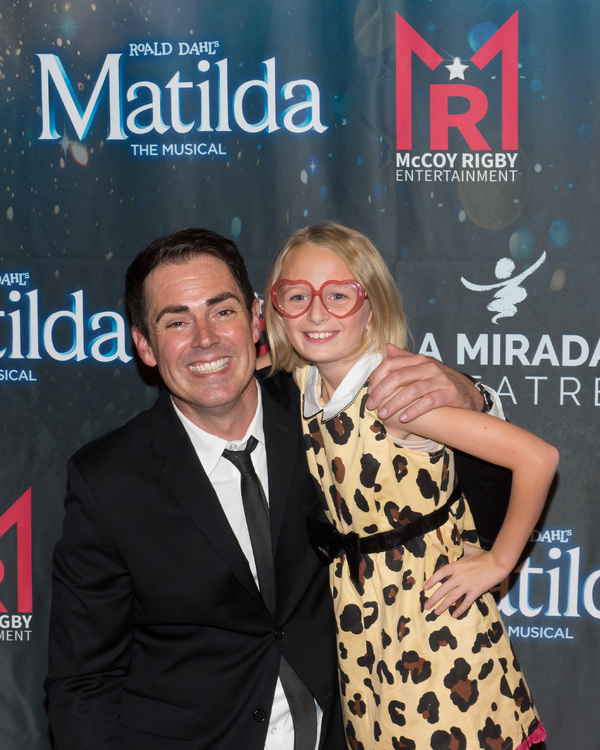 Michael Matthews and Sloane Adams

Michael Matthews and Jared Xander E. Silva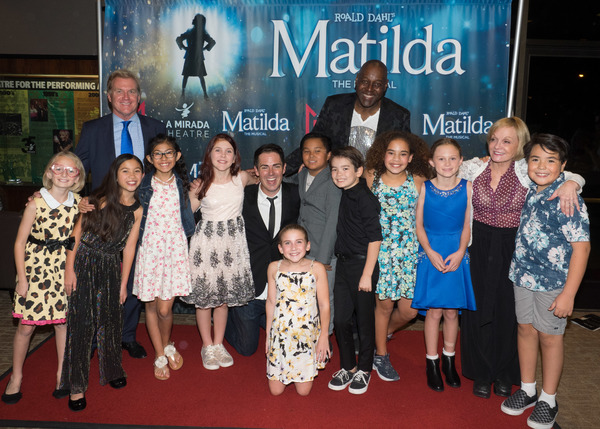 Sloane Adams, Audrey Cymone, Tom McCoy, Adrienne Amanda Morrow, Erin Tardibuono, Michael Matthews, Raegan Nichole Larson, Jared Xander E. Silva, Daniel Peters, Michael A. Shepperd, Cienna Cheri Olsen, Carli C. Duda, Cathy Rigby, and Aaron Tapia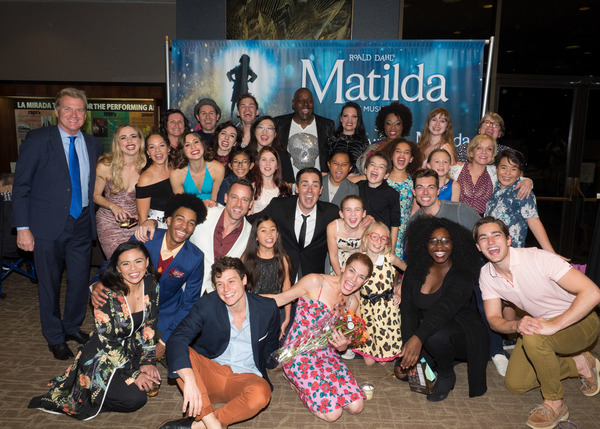 The Cast and Creative Team

The Cast and Creative Team

Cathy Rigby, Tom McCoy, and Nicole Santiago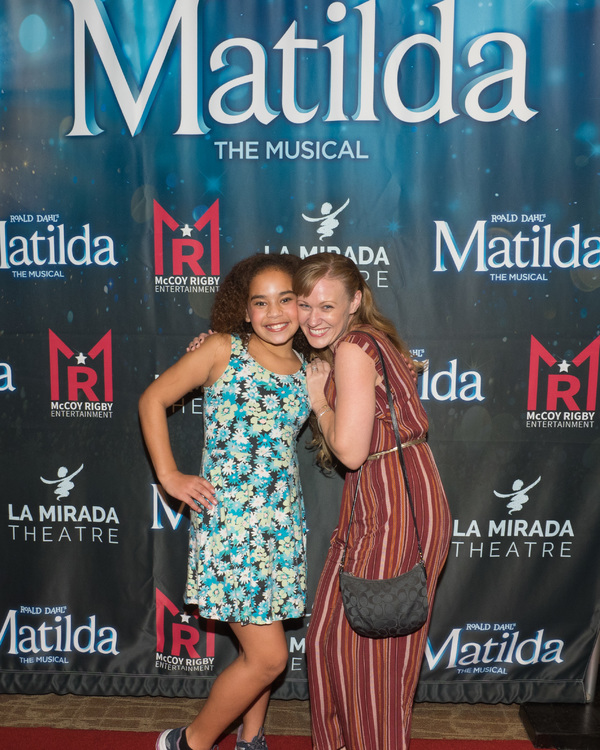 Cienna Cheri Olsen and Shanon Mari Mills

Michael Matthews and Erin Tardibuono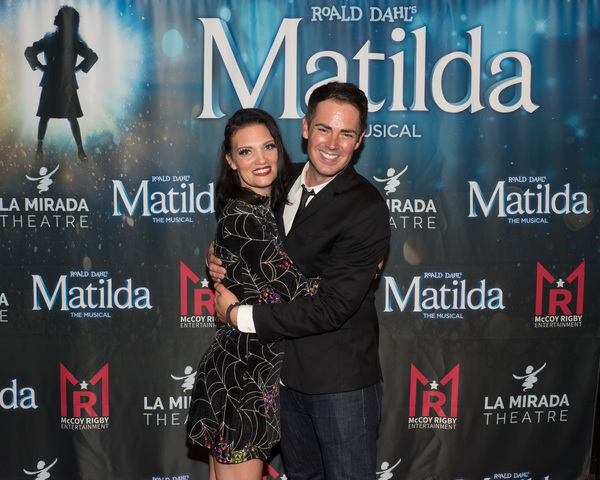 Wig Designer Kaitlin McCoy and Michael Matthews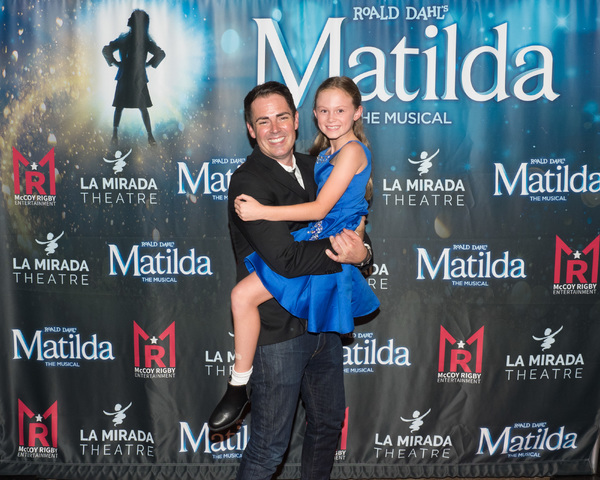 Michael Matthews and Carli C. Duda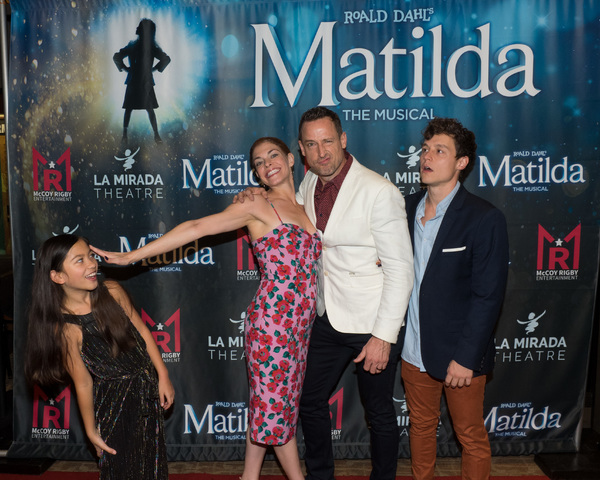 Audrey Cymone, Erica Hanrahan, Josh Adamson, and Erik Hall

Audrey Cymone, Erica Hanrahan, Josh Adamson, Erik Hall, and Carli C. Duda

Jamie Torcellini and Josh Adamson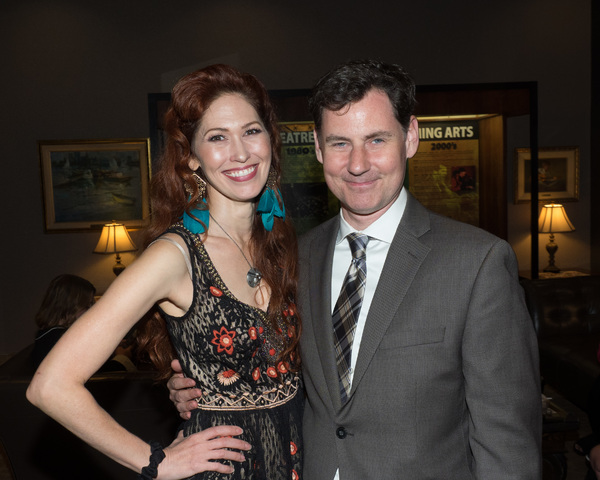 April Malina and Producing Artistic Director B.T. McNicholl

Cathy Rigby, Cienna Cheril Olsen, and Tom McCoy

Josh Adamson, Lauren Decierdo, and Peter Allen Vogt

Constance Jewell Lopez

Justin Michael Wilcox and Nicole Santiago

Reggie Lee, Todd Milliner, and Josh Adamson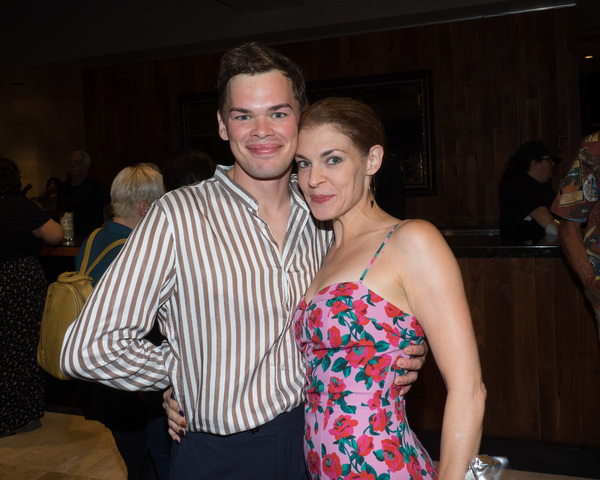 Danil Chernyy and Erica Hanrahan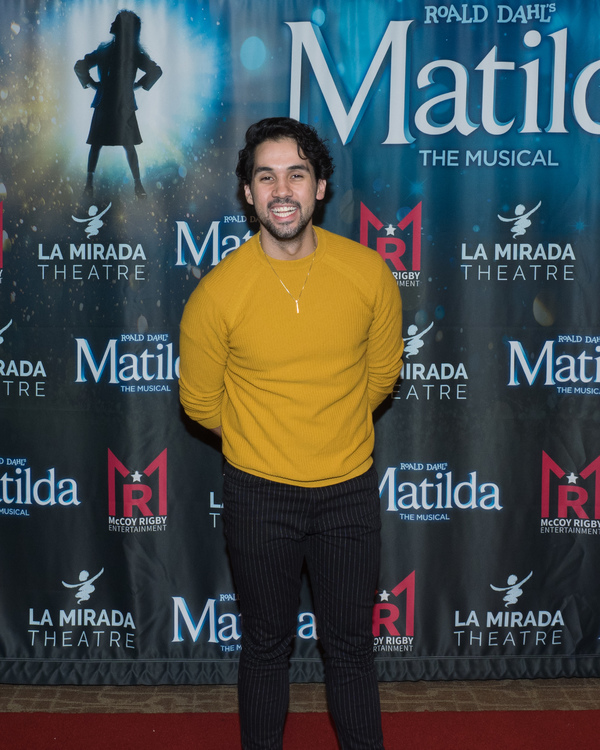 Rodrigo Varandas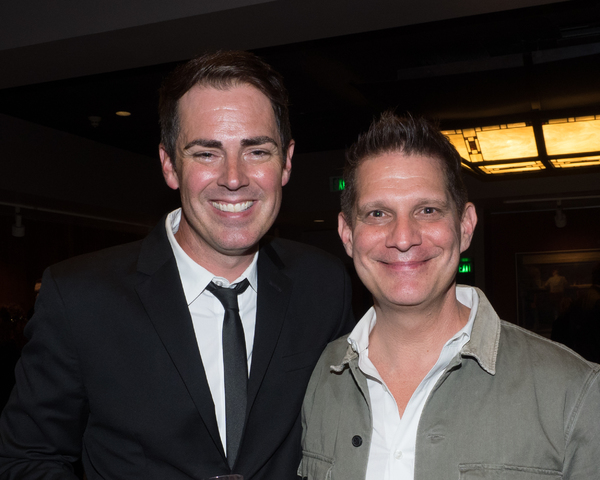 Michael Matthews and Todd Milliner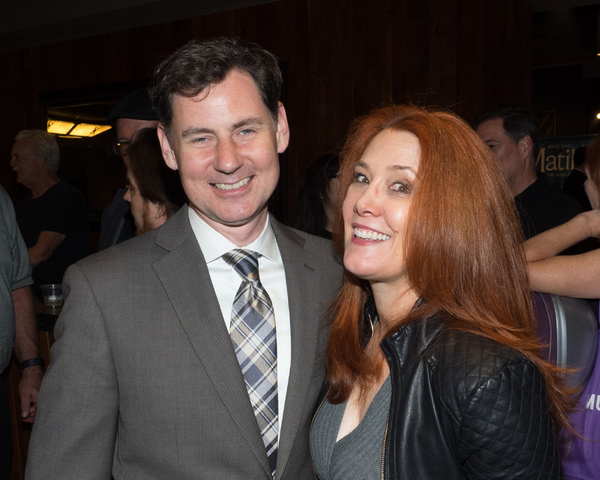 B.T. McNicholl and Misty Cotton

Matthew Thurmond, Sarah Marie Jenkins, Alea Rae, Kyle Thurmond, and Clayton Thurmond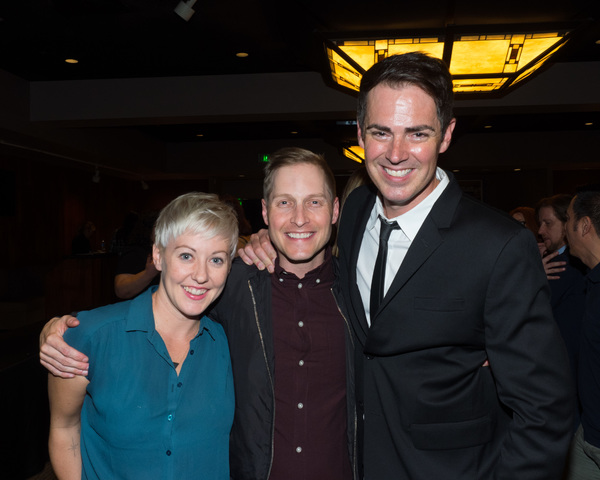 Sarah Marie Jenkins, Matthew Thurmond, and Michael Matthews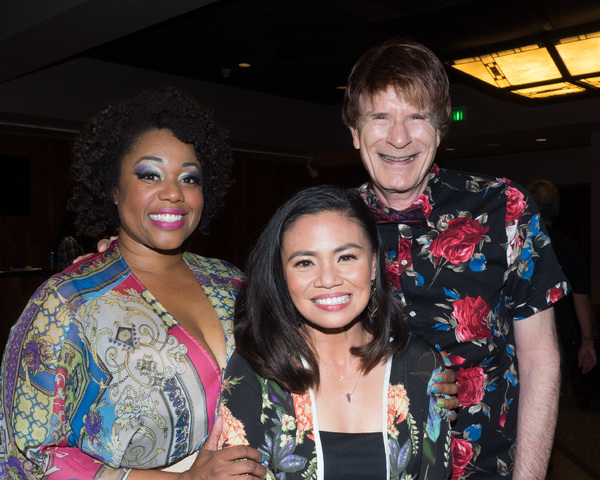 Constance Jewell Lopez, Nicole Santiago, and Steven Stanley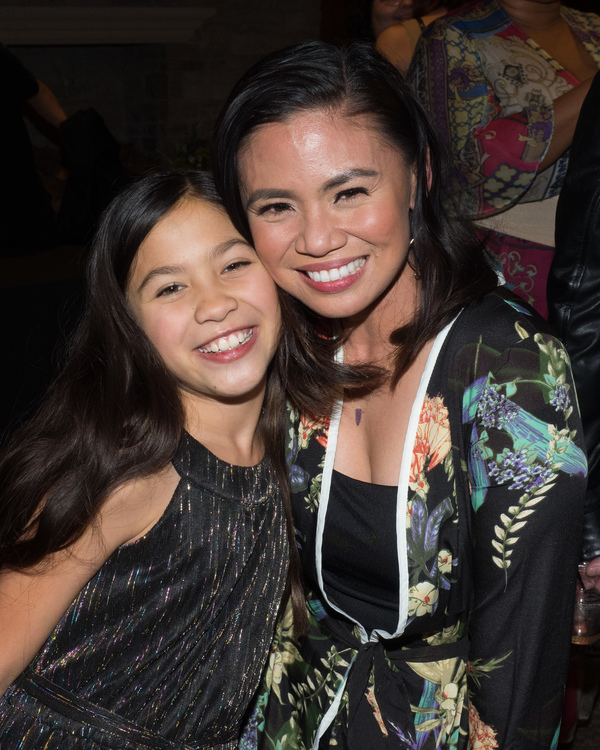 Audrey Cymone and Nicole Santiago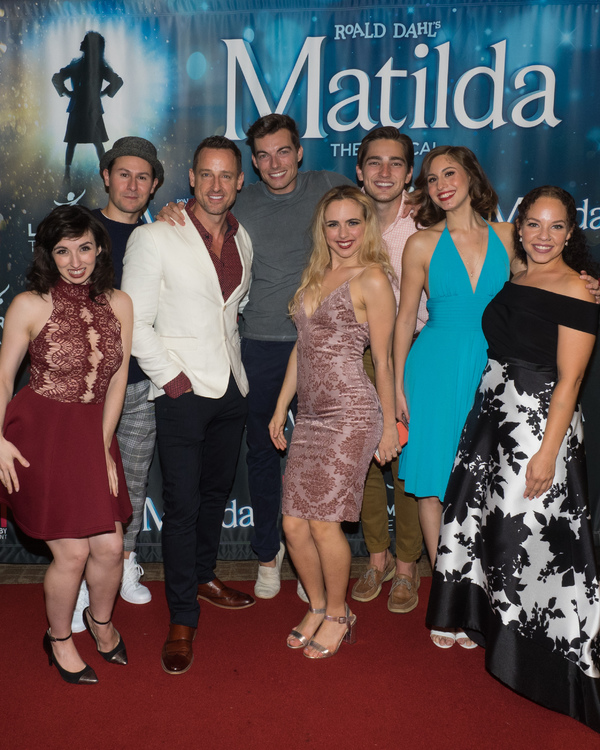 Angeline Mirenda, Juan Guillen, Josh Adamson, Rees James, Carly Haig, Brandon Keith Rogers, Veronica Gutierrez, and Liz B. Williams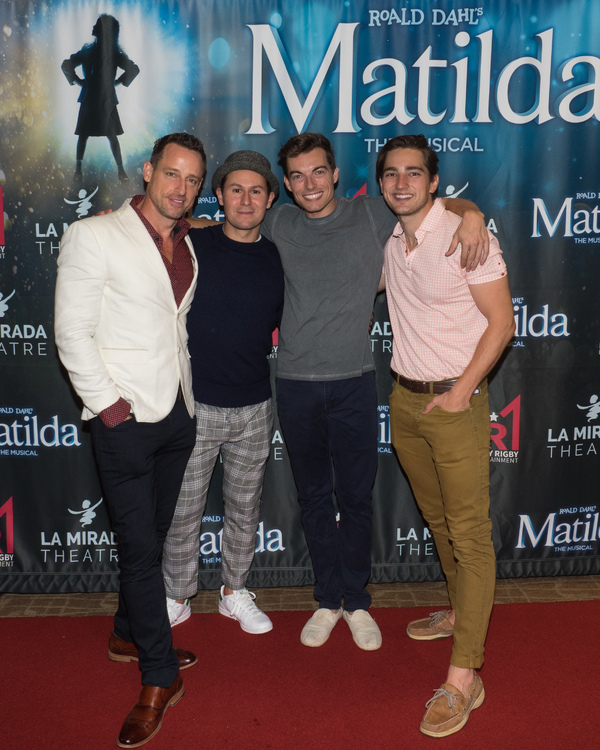 Josh Adamson, Juan Guillen, Rees James, and Brandon Keith Rogers

Angeline Miranda, Juan Guillen, Liz B. Williams, and Brandon Keith Rogers