Latest News on Nate Buccieri
Nate Buccieri News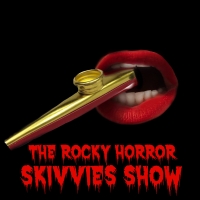 THE ROCKY HORROR SKIVVIES SHOW to Return to Joe's Pub With Special Guests Nick Adams, Taylor Iman Jones & More
by Chloe Rabinowitz - Sep 28, 2022
The Skivvies are back at Joe's Pub for The  Rocky Horror Skivvies Show on October 22, 2022 at 9:30pm.  This is the 4th year the spooky season tradition. A Halloween concert treat that puts their signature stripped-down Skivvies stamp of mash-ups and medleys on the iconic score from the cult classic musical.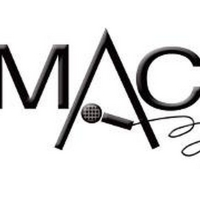 2022 MAC Award Nominees Announced; View the Full List
by Chloe Rabinowitz - Mar 7, 2022
The Manhattan Association of Cabarets has announced the 2022 MAC Award nominees. The nominees were determined by votes cast by the active MAC membership, except for the song and recording categories, which were determined by special committees.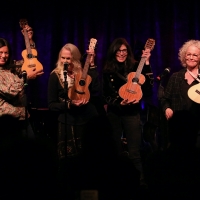 PHOTO FLASH: Stewart Green Photographs The November 16th THE LINEUP WITH SUSIE MOSHER at Birdland Theater
by Stephen Mosher - Nov 21, 2021
Photographer Stewart Green has another great week at THE LINEUP WITH SUSIE MOSHER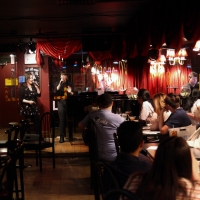 BWW Feature: Don't Tell Mama Proves You Can't Keep A Good Piano Bar Down
by Stephen Mosher - May 21, 2021
There is no finer feeling than being in your local home-away-from-home enjoying cocktails, companionship, and crooning from everyone willing to raise their voice in song... or drunk enough to. Don't Tell Mama's front-room piano bar is still the place to be after all these years.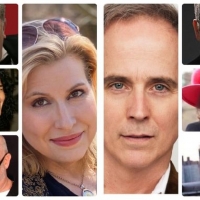 PIANO BAR LIVE! Streams Tonight Tuesday, April 6
by A.A. Cristi - Apr 6, 2021
Featuring new performers with every show, the weekly, award-winning Piano Bar Live! (PBL!)streams this Tuesday, April 6 at 7:15 pm ET, with host Scott Barbarino and guests Mark-Alan, Fred Barton, Elena Bennett, Elaine Brier, Timothy Connell, Bobby Peaco and Rochelle Seldin, plus Mystery Guests and MORE!
BWW Feature: And The Nominees Are... BEST MUSICAL DIRECTOR
by Stephen Mosher - Dec 18, 2020
Without their musical directors where would the singers of the industry be? These are the musical directors nominated for Broadway World Awards in 2020
BWW Feature: And The Nominees Are... BEST PIANO BAR ENTERTAINER, MUSICIAN
by Stephen Mosher - Nov 30, 2020
The Broadway World Awards welcomes this new category this year, in an effort to cast some much welcome light on the artists who make the piano bars the fun and fabulous places that they are.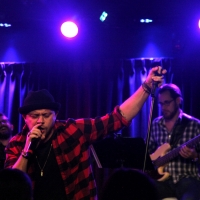 BWW Feature: And The Nominees Are... BEST ARRANGEMENT
by Stephen Mosher - Nov 27, 2020
The Broadway World Awards for Cabaret have added some categories this year. This is one that we felt was really important... and just look at all the swell nominations!
Don't Tell Mama Piano Bar Stars To Give Back In Live Virtual Cabaret
by Stephi Wild - May 22, 2020
Get ready for a virtual cabaret extravaganza! It's an epic evening of song brought to you by the talents of Don't Tell Mama, a New York piano bar mainstay.
VIDEO: Watch the 30th Annual MAC Awards!
by Nicole Rosky - Mar 30, 2020
With the Coronavirus stopping all social gatherings and causing the closing of Don't Tell Mama for the duration, MAC has made a change from the previously announced event which was to be held at the club.
Nate Buccieri Videos