Latest News on Michael Quinn
Latest News on Michael Quinn
Stage Credits
Productions
[Off-Broadway, 2021] [Replacement]
Artistic Director[Replacement]
Michael Quinn News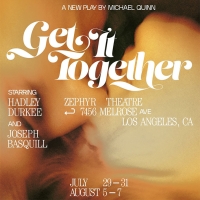 GET IT TOGETHER Comes to Zephyr Theatre Next Month
by Stephi Wild - Jun 30, 2022
GET IT TOGETHER, an incredibly funny and intensely resonating play opens for the first time, at Los Angeles' historic Zephyr Theatre on Melrose Avenue, Friday, July 29, 2022. This relatable play chronicles a fleeting romantic connection which spans two nights in two years.
TV and West End Stars Unite for Ukraine Fundraiser for UNICEF
by Stephi Wild - Mar 16, 2022
Ex Loose Women presenter Andrea McLean and Olympic gold medalist Robin Cousins MBE will be joined by X Factor winner Dalton Harris and West End stars to raise money for the UNICEF emergency fund that will go directly to their ground operations in Ukraine.  The concert will also be live streamed over stream.theatre.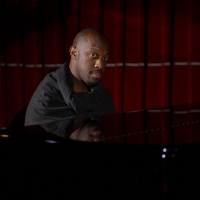 Giles Terera's Song Cycle BLACK MATTER Now Available On BroadwayHD
by Stephi Wild - Nov 12, 2021
Olivier Award winning star of the West End production of Hamilton Giles Terera brings his exciting song cycle to audiences around the world, streaming on demand on BroadwayHD, the premier streaming service for live theatre.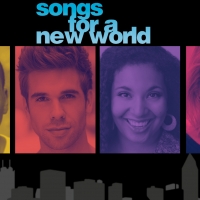 Slow Burn Theatre Opens Season With SONGS FOR A NEW WORLD
by Stephi Wild - Sep 24, 2021
Slow Burn Theatre Company returns to open its highly anticipated 2021/2022 season in the Amaturo Theater at the Broward Center for the Performing Arts with Songs for a New World from Tuesday, Oct. 12 through Sunday, Oct. 24. The season is presented by American National Bank, South Florida's premier community bank.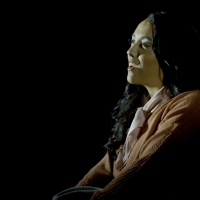 BWW Exclusive: Watch Kerry Ellis & Grace Mouat Sing 'It's Never That Easy/I've Been Here Before' from CLOSER THAN EVER
by Nicole Rosky - Sep 16, 2021
Ginger Quiff Media and BroadwayHD have partnered to bring the Outer Critics Circle Award-winning and Drama Desk Award nominated musical revue of Maltby and Shire's Closer Than Ever exclusively to the platform. BroadwayWorld is excited to premiere a number from the show. Watch as Kerry Ellis and Grace Mouat perform 'It's Never That Easy/I've Been Here Before'.
BroadwayHD to Present I LOVE YOU, YOU'RE PERFECT, NOW CHANGE, CLOSER THAN EVER & More This Month
by Chloe Rabinowitz - Sep 2, 2021
BroadwayHD is celebrating the re-opening of Broadway with exciting new productions coming exclusively to the platform, as well as a special playlist dedicated to some of the most iconic theater hits of all time.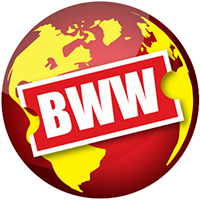 Bodywork Company Announces New Commercial Dance Course Lead By Industry Professionals
by Stephi Wild - Jun 17, 2021
Representing the cutting edge of a fast-evolving industry, this exclusive training experience will expose participants to new choreography and techniques, honing their craft across an intensive 12-week course.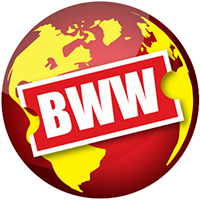 The Actors Conservatory Announces Oregon One Act Festival
by Stephi Wild - May 12, 2021
After an amazing year of creativity, compromises, collaborations, and (so many) silver linings, The Actors Conservatory announces The Oregon One Act Festival: Two Evenings of short plays featuring the graduating class of 2021 and the work of directors Beth Harper, Dámaso Rodríguez, Lava Alapai, Michael Mendelson, and Samson Syharath.
Kerry Ellis, Grace Mouat, Lee Mead and Dalton Harris to Star in Virtual Revival of CLOSER THAN EVER
by Chloe Rabinowitz - May 5, 2021
Closer Than Ever will star X Factor winner Dalton Harris, alongside musical theatre icons Lee Mead (Joseph and the Amazing Technicolour Dreamcoat; Wicked), Kerry Ellis (Wicked; We Will Rock You) and Grace Mouat (Six; & Juliet). The film will be available to stream worldwide this September.
Digital Revival of SCARAMOUCHE JONES Will Return to Stream.theatre Next Month
by Stephi Wild - Apr 19, 2021
Due to popular demand the acclaimed digital revival of Justin Butcher's Scaramouche Jones or The Seven White Masks will return to streaming for two weeks.
Michael Quinn Videos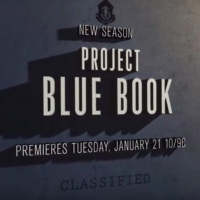 Season Two of PROJECT BLUE BOOK Premieres on History Channel This January
by Kaitlin Milligan - Nov 19, 2019
HISTORY's hit drama series 'Project Blue Book' from A+E Studios and executive produced by Academy Award and Golden Globe(R) winner Robert Zemeckis (Forrest Gump, Back to the Future, Contact) returns for season two on Tuesday, January 21 at 10PM ET/PT.