Latest News on Lucy Godinez
Lucy Godinez News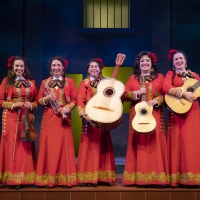 BWW Review: AMERICAN MARIACHI at Goodman Theatre
by Rachel Weinberg - Sep 28, 2021
AMERICAN MARIACHI is an enchanting celebration of female empowerment and mariachi music.
Virtual Theatre This Weekend: May 22-23- with Lilli Cooper, Chuck Cooper, and More!
by Nicole Rosky - May 22, 2021
Broadway might be dark, but that doesn't mean that theatre isn't happening everywhere! Below, check out where you can get your daily fix of Broadway this weekend, May 22-23, 2021.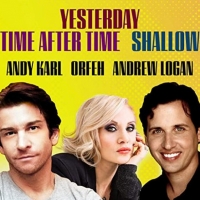 New and Upcoming Releases For the Week of March 8 - New Music From Andy Karl and Orfeh, Joshua Henry, and More!
by Stephi Wild - Mar 10, 2021
Need something new to read, watch, or listen to? Check out this week's list of new and upcoming releases! This week's list includes new music from Andy Karl and Orfeh with Andrew Logan, a debut album from Joshua Henry, a new Randy Rainbow parody, and more!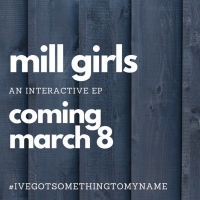 New Musical MILL GIRLS Releases Interactive EP Starring Nikki Renée Daniels, Alysha Deslorieux, and Nikhil Saboo
by Stephi Wild - Feb 25, 2021
Mill Girls follows a year in the life of Agnes, a weaver who transforms from farmer's daughter to poet with the encouragement of her fellow mill girls and from poet to activist when the corporation lengthens the workday.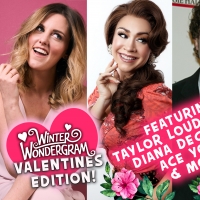 Taylor Louderman, Diana DeGarmo, Ace Young and More to Take Part in Winter Wondergram: Valentine's Day Edition
by Chloe Rabinowitz - Jan 25, 2021
The holiday experience, Winter Wondergram, is back to help you celebrate Valentine's Day!  After raising $10,000 that was divided up amongst different arts organizations and artists, Winter Wondergram is now focusing its fundraising efforts on the National Endowment for the Arts.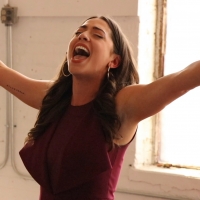 BWW Review: Porchlight Music Theatre's BROADWAY BY THE DECADE
by Rachel Weinberg - Sep 28, 2020
Porchlight's streaming program BROADWAY BY THE DECADE provides some much needed musical theater cheer in this unprecedented and challenging year for Chicago theater.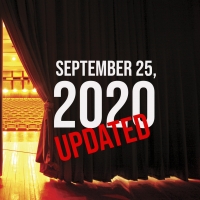 Virtual Theatre Today: Friday, September 25- with SPELLING BEE Reunion, Next On Stage: Dance Edition, and More!
by Nicole Rosky - Sep 25, 2020
Today (September 25) in live streaming: Meet the Next On Stage: Dance Edition Top 5, Spelling Bee reunites on Stars in the House, and so much more!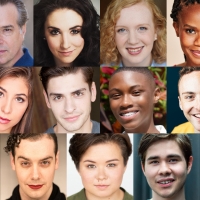 Porchlight Music Theatre Announces Fall 2020 Virtual Programming
by Chloe Rabinowitz - Sep 22, 2020
Porchlight Music Theatre has announced its schedule for fall 2020, offering a variety of free and pay-to-view options for virtual experiences.
52nd Annual Equity Jeff Awards Nominations Announced
by Chloe Rabinowitz - Sep 15, 2020
The Jeff Awards has announced the nominees for the 52nd annual awards for theater excellence that include 142 theater artists across 30 artistic and technical categories. The awards will be presented in an online program on Monday, November 9, 2020 at 7:00PM.
Porchlight Music Theatre's PorchlightPalooza Was A Success!
by A.A. Cristi - Sep 9, 2020
Porchlight Music Theatre held PorchlightPalooza, a three-day virtual festival Friday, Aug. 21 - Sunday, Aug. 23,  in lieu of its cancelled March 23 ICONS GALA.
Lucy Godinez Videos
VIDEO: Cut Loose At FOOTLOOSE At Marriott Theatre
by Stage Tube - Apr 16, 2019
The Marriott Theatre is thrilled to welcome back ten-time Jeff Award-winning director Gary Griffin to helm the exhilarating smash hit FOOTLOOSE, running April 10 through June 2, 2019 with a press opening on Wednesday, April 17 at 7:30 p.m. at the Marriott Theatre, 10 Marriott Drive, Lincolnshire. Based on a true story and the 1984 classic film, FOOTLOOSE is a compelling story of teenage rebellion and celebrating life through music and dance. Jeff Award-winning choreographer William Carlos Angulobrings dance to life in the round, with musical direction by Jeff Award winner Ryan T. Nelson.