Latest News on Kyle Haden
Kyle Haden News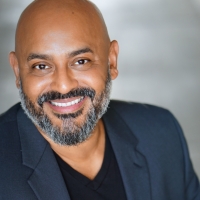 Robert Ramirez Named New Head of Carnegie Mellon University School of Drama
by Chloe Rabinowitz - Apr 18, 2022
Robert Ramirez has been named the new head of the Carnegie Mellon University School of Drama, effective August 1. Ramirez joins CMU from the Department of Theatre and Dance at the University of Texas at Austin (UT), where he served as professor and chair.
Creede Repertory Theatre To Come Together Indoors For 57th Season
by Chloe Rabinowitz - Mar 18, 2022
From May 28 through Sept. 17, Creede Repertory Theatre (CRT) will present its 57th season, welcoming audiences back with a return to fully live, indoor performances, audience enrichment opportunities and thriving education programs.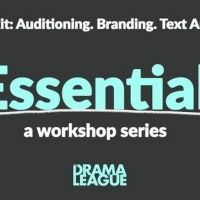 The Drama League Announces THE ESSENTIALS Fall Lineup
by Chloe Rabinowitz - Jul 29, 2021
The Drama League announced today the 2021 Fall programming for THE ESSENTIALS, an expanded series of workshops and seminars curated to help directors and theatermakers explore best practices and changing realities in the industry, offering vital tools for artists to succeed. 
Pittsburgh Public Theater Announces 2021-2022 Season
by Chloe Rabinowitz - Jun 24, 2021
Pittsburgh Public Theater has announced the organization's 47th season — ALL ABOARD! — kicking off this October online and in person. The Public recently completed the Classics N'at online benefit reading series, the second iteration of the organization's Public PlayTime series.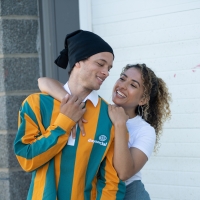 Hangar Theatre Outdoor Production Of The REALNESS Opens June 18
by Stephi Wild - Jun 8, 2021
The Hangar's opening performance of The REALNESS: another break beat play by Idris Goodwin will begin June 18th at 7:30 PM, kicking off the Hangar's 2021 Outdoor Mainstage season! A preview performance will precede opening, on June 17 at 7:30 P.M. Matinee and evening performances will run through Saturday, June 26.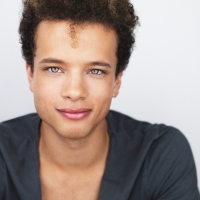 Damon J. Gillespie To Star in Hangar Theatre's Outdoor Production of THE REALNESS in June
by Chloe Rabinowitz - May 26, 2021
Damon J. Gillespie (he/him) will star as T.O. in The REALNESS: another break beat play, the opening show of the Hangar Theatre's first ever outdoor season! The REALNESS another beat break play was written by Idris Goodwin, and will be directed by Hangar alum, Kyle Haden. 
Inda Craig-Galván's BERTH BREACH/BREECH BIRTH To Be Presented Virtually By Ashland New Plays Festival
by A.A. Cristi - Apr 20, 2021
Ashland New Plays Festival will present Craig-Galván's new play Berth Breach/Breech Birth with two live Zoom performances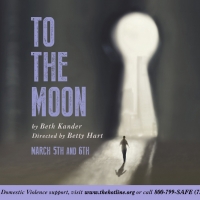 Creede Repertory Theatre Announces Live, Virtual Workshop Presentation of Beth Kander's TO THE MOON
by Chloe Rabinowitz - Feb 18, 2021
Creede Repertory Theatre is offering a virtual presentation of Beth Kander's gripping new work, To the Moon. To the Moon lifts up the riveting stories of these survivors, complete with humor, revelation, and tragedy. Because 'statistics are not the most powerful way to change someone's mind. Stories are.'
Ashland New Plays Festival Announces Jackie Apodaca As New Artistic Director
by Chloe Rabinowitz - Dec 1, 2020
Ashland New Plays Festival is in the midst of a major change in artistic leadership. Kyle Haden will be completing his 6th and final season as Artistic Director in December, so he can devote more of his energies to the leadership team at Carnegie Mellon University's School of Drama, where he was recently named Interim Senior Associate Head.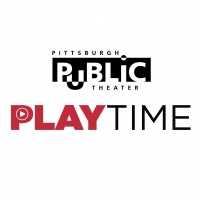 Pittsburgh Public Theater's New Play Contest Begins and Rob Zellers' REDUX Comes to PlayTime
by Chloe Rabinowitz - Nov 2, 2020
The Public's Inaugural New Play Contest has officially begun and is now welcoming submissions from writers in Pennsylvania, Ohio, and West Virginia. Complete details are below. The winning play will be presented as the finale of the Classics N'at benefit series on June 17, 2021.
Kyle Haden Videos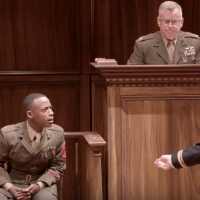 Video: First Look at A FEW GOOD MEN at Pittsburgh Public Theater
by Paul Smith - Sep 19, 2019
Pittsburgh Public Theater begins its rousing 45th anniversary season with iconic writer Aaron Sorkin's masterpiece, A Few Good Men. Directed by The Public's Artistic Director, Marya Sea Kaminski, A Few Good Men runs September 12 - October 13, 2019 at the O'Reilly Theater, Pittsburgh Public Theater's home in the heart of Downtown's Cultural District. For tickets call 412.316.1600, go to ppt.org, or visit the Box Office. A Few Good Men is presented by PNC. Check out clips from the show below!