Latest News on Karen Mack
Karen Mack News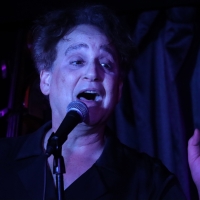 Sidney Myer, Rachelle Garniez & More to Perform at Pangea in December
by Chloe Rabinowitz - Nov 25, 2022
Pangea's holiday tree will be all a-blaze with garlands of mirthful Downtown artistry this December, featuring Sidney Myer, Tammy McCann, Roz White, and more.
Broadway's Crystal Kellogg Joins THE DORIS DEAR CHRISTMAS SPECIAL at The Triad
by Stephi Wild - Nov 21, 2022
Crystal Kellogg, from Broadways "School of Rock" and "Finding Neverland", joins Doris Dear and the all-star cast of "The Doris Dear Christmas Special" playing at The Triad Theater in NYC  Dec 16th & 17th at 7pm.
Casting Announced For THE DORIS DEAR CHRISTMAS SPECIAL
by Stephi Wild - Nov 15, 2022
Doris Dear, Telly Award winner for her streaming series, 'Doris Dear's Gurl Talk', on BroadwayOnDemand, 3-time MAC Award winner and Broadway World award winner, is back with her annual Holiday extravaganza, 'The Doris Dear Christmas Special'!
Photos: THOSE GIRLS SING THE BROADWAY! (VOL.1) at The Laurie Beechman Theatre by Helane Blumfield
by Stephen Mosher - Nov 10, 2022
Broadway World Cabaret photographer Helane Blumfield catches THOSE GIRLS in action.
David Foster, Kat McPhee & More to Perform on 24TH ANNUAL A HOME FOR THE HOLIDAYS AT THE GROVE
by Michael Major - Nov 3, 2022
The special, which takes place at The Grove in Los Angeles, will enhance the inspirational stories of several American families with performances by extraordinary artists, including Estefan, Andy Grammer, Little Big Town and David Foster & Kat McPhee.
Photos: CABARET CONVENTION 2022 at Rose Theater by Helane Blumfield
by Stephen Mosher - Oct 30, 2022
For three nights the Mabel Mercer Foundation presented their picks of artists for the 2022 Cabaret Convention at Rose Theater at Jazz At Lincoln Center.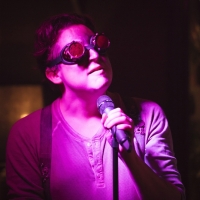 Pangea Highlights In November Include Salty Brine, Tammy Faye Starlite, Eddie Brill, Tom Judson, And Charles Busch
by A.A. Cristi - Oct 27, 2022
Pangea, a vital incubator for new work crossing boundaries between theatre, music and elsewhere, will present a diverse mix of entertainers in November.  
LA Opera Launches New Legacy Ambassador Program
by Stephi Wild - Oct 19, 2022
LA Opera launches a bold ambassadorship program to forge deep, authentic and longstanding relationships with diverse communities and the key thought-leaders influencing them.
Ann Kittredge to Perform at The Laurie Beechman Theatre and The New York Cabaret Convention in October
by Chloe Rabinowitz - Sep 29, 2022
Ann Kittredge will return to The Laurie Beechman Theatre (407 West 42nd Street – between 9th & 10th Avenues) on Sunday, October 23rd at 7pm with her Musical Director Christopher Denny (piano), Sean Harkness (guitar), Mary Ann McSweeney (bass), Rex Benincasa(drums) and special guests Robbie Kondor and Steve Ross.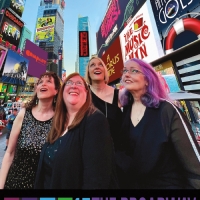 THOSE GIRLS Sing The Broadway! (vol.1) Begins Limited Run at The Laurie Beechman Theatre in October
by Stephi Wild - Sep 28, 2022
Join NYC favorites THOSE GIRLS for an all-new mix of all things Broadway, from Gilbert & Sullivan to SIX! Eve Eaton, Rachel Hanser, Karen Mack, and Wendy Russell are bringing a special celebration of show tunes revered, rocked & re-imagined with their usual 'anything goes' shenanigans.
Karen Mack Videos