Photo Flash: First Look at Alley Theatre's YOU CAN'T TAKE IT WITH YOU
Alley Theatre Artistic Director Gregory Boyd presents You Can't Take It With You. Sanford Robbins returns to direct this new production after directing last season's November. Robbins also directed the Alley Theatre's 2003 production of You Can't Take It with You. You Can't Take It With You, by Moss Hart and George S. Kaufman, directed by Sanford Robbins, began performances Friday, September 20 opens officially Wednesday, September 25, and runs through October 20, 2013 on the Hubbard Stage. BroadwayWorld has a first look at the cast in action below!
This Pulitzer Prize-winning classic by the team of Kaufman and Hart (The Man Who Came to Dinner, 2009) is perhaps the greatest American comedy ever written. Alice Sycamore must introduce her fiancé's straight-laced family to her rather more eccentric family. When the wildly different families meet, the worlds of the wealthy, uptight Kirbys and the off-kilter Sycamores collide. At first the Sycamores seem mad, but it is not long before we realize that if they are mad, the rest of the world is madder. Kaufman and Hart's hilarious You Can't Take It With You features the Alley Resident Company of Actors. Recommended for general audiences. Some of the
Alley Theatre
's Resident Company Members performed in the 2003 production, and many are taking on new roles now. You Can't Take It With You features Resident Company Members
Jeffrey Bean
as Mr. De Pinna,
James Black
as Martin Vanderhof,
Elizabeth Bunch
as Gay Wellington,
Paul Hope
as Mr. Kirby,
Chris Hutchison
as Ed,
Emily Neves
as Alice,
Melissa Pritchett
as Essie,
David Rainey
as Donald,
Jay Sullivan
as Tony Kirby,
John Tyson
as Boris Kolenkhov and
Todd Waite
as Paul Sycamore.
You Can't Take It With You also features Jasmine Bracey as Rheba (Alley Theatre Debut), Alma Cuervo as Olga (Alley's The Baltimore Waltz), Josie de Guzman as Penelope Sycamore (Alley's Death of a Salesman), Andrew Love as G-Man (Alley's A Christmas Carol), David Matranga as Henderson/G-Man (Alley's The Hollow), Anne Quackenbush as Mrs. Kirby (Alley's Ether Dome) and Mike Yager as G-Man (Alley Theatre Debut).
You Can't Take It With You features scenic design by
Hugh Landwehr
and costume design by
Judith Dolan
. Lighting design is by
Kevin Rigdon
with sound design by Rob Millburn and
Michael Bodeen
and musical staging by Jo
Ann Brown
ing. The dialect coach is Pamela Prather with Assistant Director
Brandon Weinbrenner
.
Tickets to You Can't Take It With You start at $26. All tickets to You Can't Take It With You are available for purchase at alleytheatre.org, at the Alley Theatre Box Office, 615 Texas Avenue, or by calling 713.220.5700. Groups of 10 or more can receive special concierge services and select discounts by calling 713.220.5700 and asking for the group sales department.
Photo Credit: Jann Whaley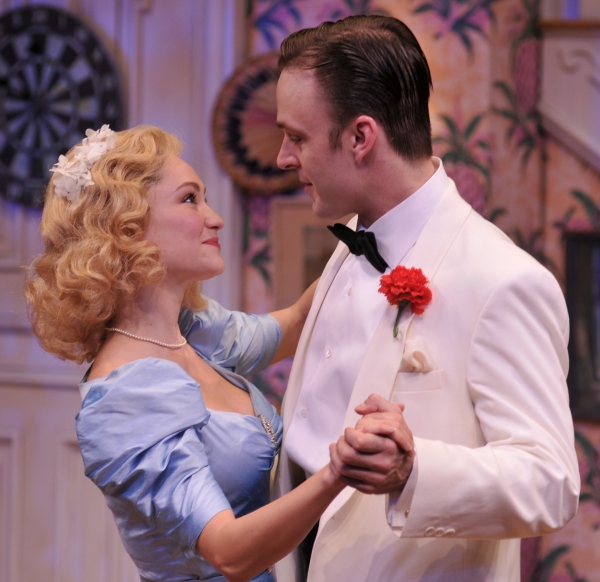 Emily Neves as Alice and Jay Sullivan as Tony Kirby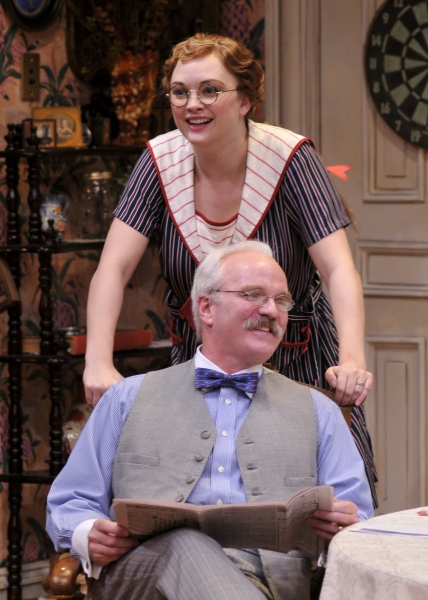 Melissa Pritchett as Essie and James Black as Martin Vanderhof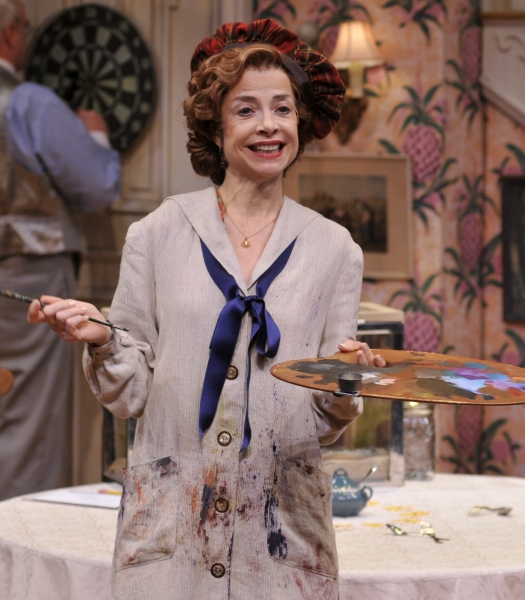 Josie de Guzman as Penelope Sycamore

Paul Hope as Mr. Kirby, Jay Sullivan as Tony Kirby and John Tyson as Boris Kolenkhov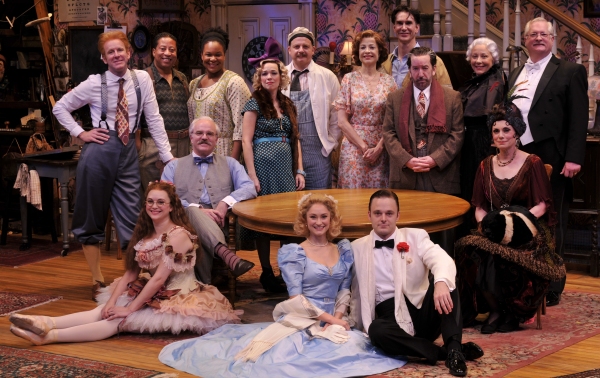 Melissa Pritchett as Essie, James Black as Martin Vanderhof, Emily Neves as Alice, Jay Sullivan as Tony Kirby and Alma Cuervo as Olga; (Back, Left to Right) Chris Hutchison as Ed, David Rainey as Donald, Jasmine Bracey as Rheba, Elizabeth Bunch as Gay Wellington, Jeffrey Bean as Mr. De Pinna, Josie de Guzman as Penelope Sycamore, Todd Waite as Paul Sycamore, John Tyson as Boris Kolenkhov, Anne Quackenbush as Mrs. Kirby, and Paul Hope as Mr. Kirby