LOVE & BANANAS: An Elephant Story Kicks Off 10th Anniversary of Kat Kramer's Films That Change The World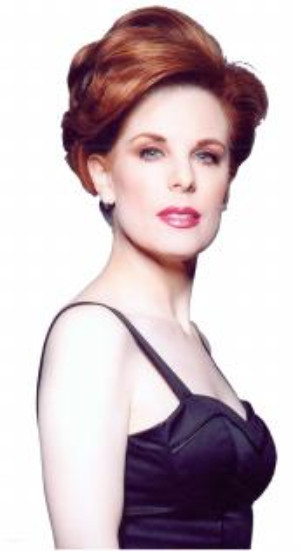 The suspenseful feature documentary "LOVE & BANANAS: An Elephant Story" will have its Global iTunes Exclusive Pre-release screening Wednesday July 18th at the Real D Theater, 100 N. Crescent, Beverly Hills. The film will kick off the 10th Anniversary Celebration of Kat Kramer's Films That Change The World and will roll out a series of films that highlight heroic women.
Elephant rescues in Thailand are rare, unpredictable and often life threatening. After waiting 2.5 years, actor/director Ashley Bell and a team of elephant rescuers led by world renowned Asian elephant conservationist and TIME Magazine's Hero of Asia, Lek Chailert, embark on a daring mission of 480 miles across Thailand to rescue Noi Na, a 70-year old partially blind trekking elephant and bring her to freedom. how powerful someone is they must be held accountable.
The July 18th invitation-only event for the 10th Anniversary of KKFTCTW will be all-inclusive. There will be members of the deaf community in entertainment, and the panel/Q & A will be ASL interpreted. The host committee for the event includes: Diane Warren, Ed Begley, Jr., Ed Asner, Sharon Stone, Billy Bob Thornton, Louis Gossett, Jr., Beau Bridges, Kristin Davis, Tippi Hedren, Jon Mack, Briana Evigan, Sara Rue, Joanna Cassidy, Lainie Kazan, Glynn Turman, Beverly Todd, Jessie Maltin,Amy Ziering, Kirby Dick, Katie Cleary, Lek Chailert, Save Elephant Foundation, Elephant Action League, Change For Balance, Elephant Guardians of Los Angeles, The Kerulos Center, Cambodia Wildlife Sanctuary, and numerous others.
The "Power Panel", moderated by Kramer, will consist of: Ashley Bell ("The Last Exorcism") writer/director/producer, Ross M. Dinerstein (1922) producer, Sofia and Ian Hultquist ("The First Monday in May") executive producers/composers and David Casselman - executive producer and founder of the Cambodia Wildlife Sanctuary.
Katharine "Kat" Kramer, an actress and producer in her own right, having just wrapped Season 5 on "Child Of The 70's" and will play "Fran" in the up-coming indie feature "Turnover" which she also co- producing. Kramer created the ongoing series to showcase motion pictures that tackle important social issues. In so doing, she is following in the footsteps of her late father, the legendary producer/director Stanley Kramer, who was known for taking artistic and financial chances by making movies about controversial subjects including "Judgement at Nuremberg" and "Guess Who's Coming to Dinner".
Kramer, Founder of Kat Kramer's Films That Change The World says, "My theme for the 10th Anniversary is "SHEroes For Change." Later this Fall I will present more films with this theme including "BOMBSHELL: The Hedy Lamarr Story" produced by Susan Sarandon and Reframed Pictures. I also established the prestigious "Hunt For Humanity" Award in conjunction with the series in honor of the "first" actorvist Marsha Hunt, who will turn 101 on October 17th. Details about the 2nd recipient and "Hunt For Humanity" Award ceremony will be announced in the coming weeks. I'm also presenting an award winning documentary "FEMINISTS: What Were They Thinking ?" by Johanna Demetrakas."
The film series began in 2009 with Barbra Streisand's Yentl, which focused attention on women's equality, and was used as a springboard for a discussion about the widespread sexual abuse of women in the Congo. Celebrities in attendance and the Host Committee included: Alan and Marilyn Bergman, Anne Archer, Jenna Dewan, Emmanuelle Chriqui, Beverly Todd, Bird York, Arlene Sorkin and women of the Congo.
The second film presented in the series in 2010 was the Academy Awardâ-winning documentary film, The Cove, which exposed the slaughter of dolphins in Japan. The Host Committee and Celebrities in attendance included: Luis Psihoyos, Fisher Stevens, Mark Monroe, Charles Hambleton, Danny Huston, James Kyson Lee, Leslie David Baker, Ben Stiller, Q'Orianka Kilcher, Beau Bridges, Jeff Bridges and Beverly Todd.
In 2011 the film, Elephants and Man: A Litany of Tragedy, about the suffering of elephants in captivity was presented. The event was hosted by Lily Tomlin with special guests, Cher and Tippi Hedren. The Host Committee included: Billy Bob Thornton, Paula Poundstone, Robin Williams, Jane Fonda, Sally Field, Alec Baldwin, Kathy Griffin, Jane Lynch, Ed Begley, Jr., Ken Davitian, Stella Stevens, Lainie Kazan, and Karen Black.
In 2012, the film, Teach Your Children Well, which dealt with the growing problem of bullying in schools was screened. The documentary was narrated, and the event was hosted by, Lily Tomlin. Attendees included: Gary Takesian, Steven Roche, Paul Belsito, Robin Dunne Voss, Jesse Tyler Ferguson, Miss Coco Peru, Kathryn Joosten, Bella Thorne, Glynn Turman, Bruce Vilanch, Judy Tenuta, Kate Linder, Thom Bierdz, Romi Dames and Wendy Walsh.
In 2013, the Australian documentary film, Fallout received its American Premiere in the series, exploring the subject matter of nuclear holocaust and the making of Stanley Kramer's film On The Beach. The event was hosted by Lily Tomlin and Dr. Helen Caldicott. The Host Committee included: Karen Sharpe-Kramer, Ed Asner, Harrison Ford, Sharon Stone, Ed Begley, Jr., Louis Gossett, Jr., Ric O'Barry, Rick Overton, Heather Mayfield, Donna Anderson, Marsha Hunt, Jerry Mathers, Glynn Turman and Beverly Todd.
In 2014, the controversial documentary film, The Decent One, was presented in association with the Los Angeles Jewish Film Festival, chronicling the life Adolf Hitler's right hand man, SS Commander Heinrich Himmler. Special Guests included filmmaker Vanessa Lapa, Event Co-Host Hilary Helstein, Sound Designer Tomer Eliav and Holocaust Historian Michael Berenbaum.
In 2015, the festival presented Bhopal: A Prayer for Rain hosted by Martin Sheen and Mischa Barton. Marsha Hunt, the legendary 97-year-old actress of Hollywood's Golden Age and one of the few remaining survivors of The Hollywood Blacklist, was honored with The First Annual Kat Kramer's Films That Change The World "Marsha Hunt For Humanity Award," for her prolific acting career and work as a social activist for change.
The panel discussion, included the film's stars Martin Sheen and Mischa Barton; the director and co-writer, Ravi Kumar; the executive producers Terrance A. Sweeney and Leszek Burzynski and the director of photography Charlie Wuppermann.
The Host Committee for the event included: Ed Asner, Mischa Barton, Ed Begley, Jr., Leszek Burzynski, Tim Edwards, Marsha Hunt, Ravi Kumar, William H. Macy, Kal Penn, Sharon Stone, Terrance A. Sweeney, Billy Bob Thornton, Mariana Tosca and Charlie Wuppermann.
In 2016, a special open caption screening of Paul Weitz's Grandma starring Lily Tomlin was held on the lot at Sony Pictures Studios. The event was co-presented with Signmation and "The Grandma Gang," a grassroots fan group that has devoted Grandma members across the country. The panel discussion featured writer director Paul Weitz who participated in a "filmmakers panel" for the deaf community in entertainment. Panelists included deaf actor/director Troy Kotsur (Deaf West) and writer/director Jevon Whetter. Kramer moderated the ASL interpreted panel with multiple interpreters, something she committed to do at all series screenings from then on.
Last year's 9th installment was "Court Of Conscience" a short film by James Haven starring Jon Voight and the late Anton Yelchin, about child abuse in the Catholic Church and "The Hunting Ground" a documentary by Amy Ziering and Kirby Dick about rape on college campuses. This took place in June 3, 2017 at James Bridges Theatre on UCLA Campus. The event was dedicated in the memory of Yelchin and the "power panel" guests were Jon Voight, James Haven, Kirby Dick, Amy Ziering (and a "think-tank" panel of experts.) moderated by Kat Kramer