Photo Flash: Senior Star Power Teases New Revue WE HAVE A DREAM
Kirk Douglas, Debbie Reynolds, George Chakiris, Carol Channing, Rip Taylor, Florence Henderson, Michael Learned and more, offer encouragement to Senior Star Power Productions, as they embark on a mission to establish a year-round theatrical performing arts complex for seniors.
This past week, Senior Star
Power Productions
(SSPP) presented a teaser for their new musical revue entitled "We Have A Dream," before a star studded audience of supporters that included
George Chakiris
,
Florence Henderson
,
Jerry Mathers
,
Channing Chase
,
Kate Linder
,
Erin Murphy
,
Alison Arngrim
,
Lee Purcell
, Hank Garret, Lee Hale, Margaret O'Brien, Joan Steiger,
Gary Martin
(retired President Sony Pictures Studios), Ron Hasson (President of NAACP), Nyla &
Oscar Arslanian
(Hollywood
Arts Council
), Councilman Mitch O'Farrell,
Leron Gubler
(Hollywood Chamber of Commerce), The Honorable Senator Nate Holden and former US Rep,
Diane Watson
, and many others. Senior Star
Power Productions
has embarked on a journey to establish a year-round theatrical performing arts complex for seniors. Their mission is to engage, inspire and enrich the lives of seniors and, by extension, the entire community, through the arts. A unique aspect to the theatre company is that all SSPP productions are performed by talented seniors aged 60, 70 and 80 plus years young to show that they are still vital, creative, energetic, productive, and entertaining. Hollywood's Pink Lady (AKA Jackie Goldberg), produced and directed the production along with associate producer,
Barbara Van Orden
. Both women are famous for reinventing themselves. Pink, who after the age of 70, became an actress, motivational speaker, and producer, also created a series of seminars called "Get Up, Get Out and Get A Life" to encourage seniors to discover new ways to enhance their lives. Ms. Van Orden, tours the country with her critically acclaimed cabaret act, since recovering from the devastating accident that resulted in 18 surgeries and years of rehabilitation. The former leading cover model, Playboy club headliner and opening act for many of the industries greats, including
Frank Sinatra
,
Milton Berle
,
Don Rickles
,
Buddy Hackett
,
Morey Amsterdam
,
Soupy Sales
and
Red Buttons
, is currently a sponsoring producer for the critically acclaimed LA's NEXT GREAT STAGE STAR, that has given many undiscovered talents their start on Broadway. Senior Star
Power Productions
is now gearing up for our 5th Rockin With the Ages show planned for 2014. For more information, visit:
www.seniorstarpower.org
. Photo Credit: Amir Kojoory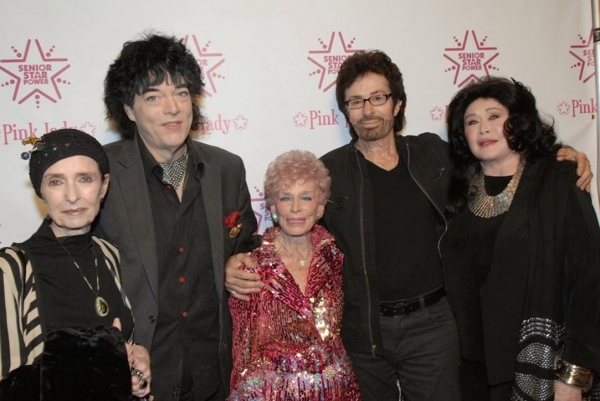 Margaret O'Brien, Randal Malone, The Pink Lady, George Chakiris and Barbara Van Orden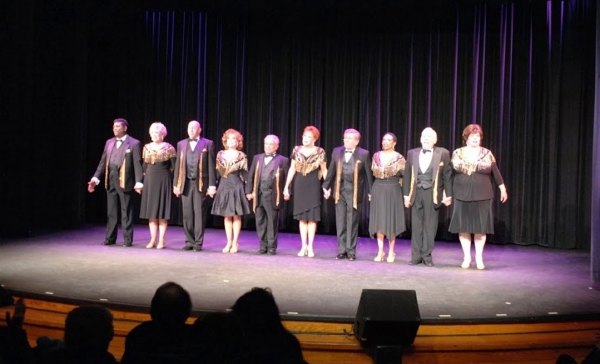 Cast finale: Larry Covin, Bobbi Stamm, Larry Lederman, Susie McIver Ewing, Joe Giamalva, Kit Smythe, Richard Fox, Anna Pagan, Dominick Morra, Michelle Gillette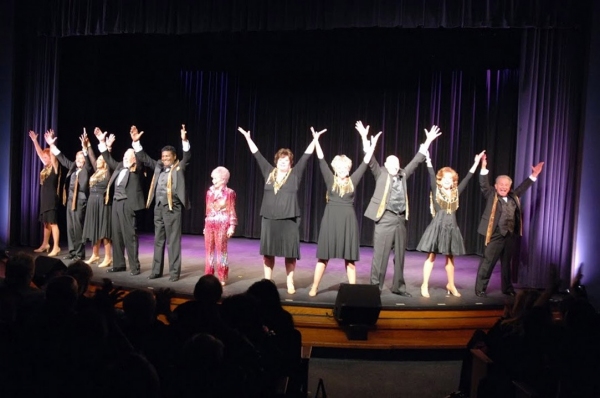 Final bow: With Pink Lady center.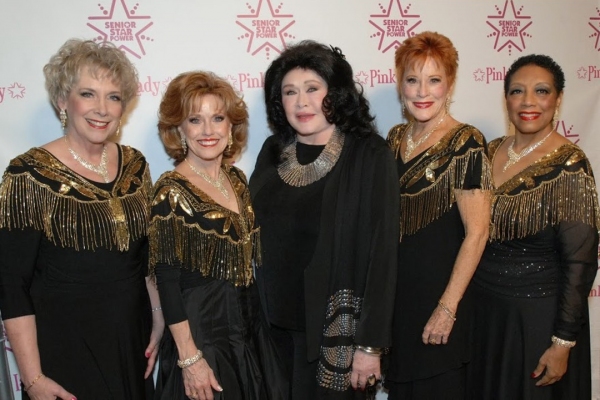 Bobbi Stamm, Susie McIver Ewing, Barbara Van Orden, Kit Smythe and Anna Pagan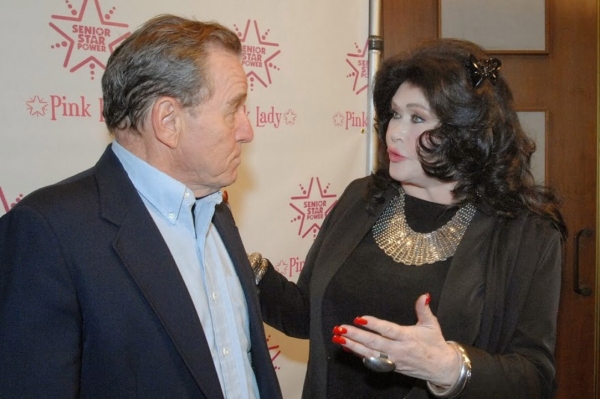 Jerry Mathers and Barbara Van Orden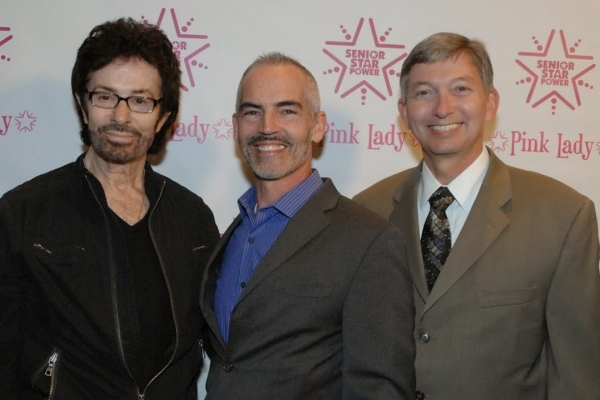 George Chakiris, Councilman Mitch O'Farrell and Leron Gubler (Hollywood Chamber of Commerce)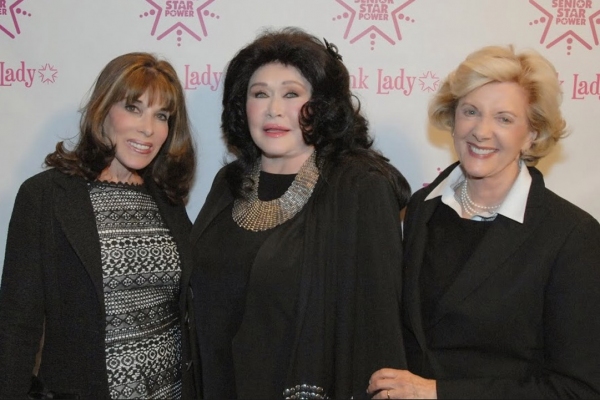 Kate Linder, Barbara Van Orden and Channing Chase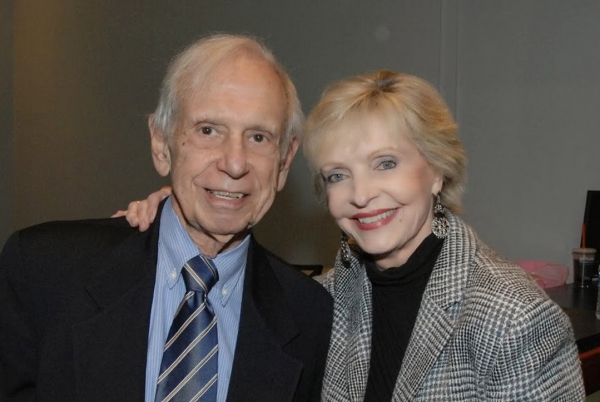 Lee Hale and Florence Henderson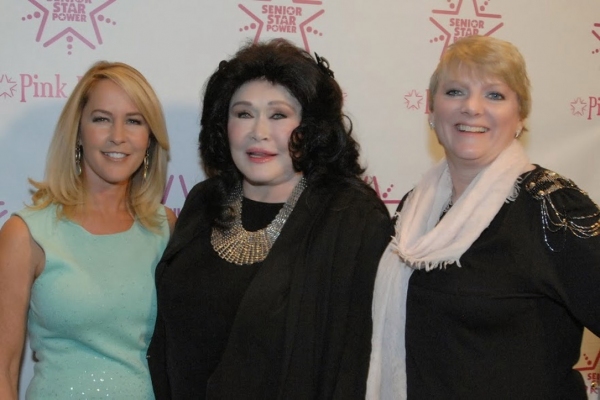 Erin Murphy, Barbara Van Orden and Alison Arngrim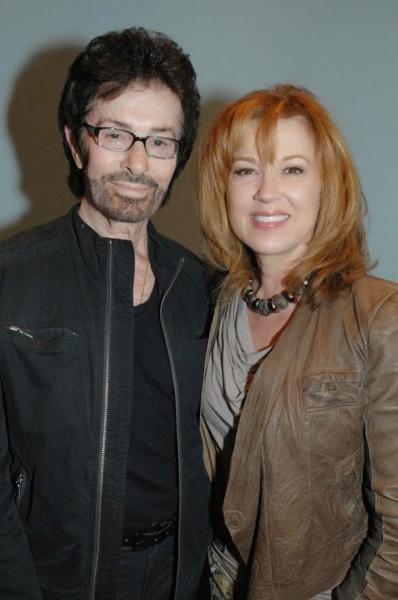 George Chakiris and Lee Purcell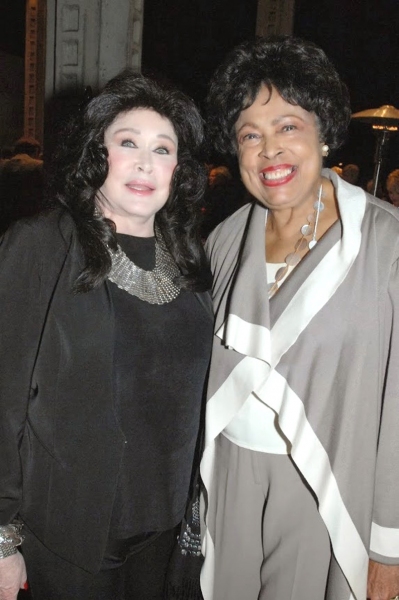 Barbara Van Orden and The Honorable Diane Watson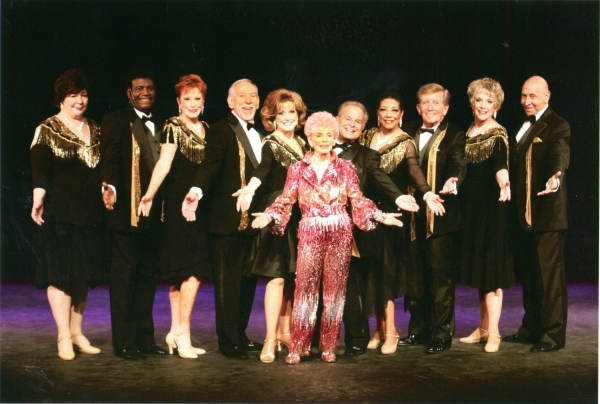 Michelle Gillette, Larry Covin, Kit Smythe, Dominick Morra, Susie McIver Ewing, Pink Lady-Jackie Goldberg, Joe Giamalva, Anna Pagan, Richard Fox, Bobbie Stamm and Larry Lederman

Related Articles View More Los Angeles

Stories

Shows
More Hot Stories For You