Latest News on Jacque Wilke
Jacque Wilke News
BWW Review: EBENEZER SCROOGE'S BIG SAN DIEGO CHRISTMAS SHOW at The Old Globe
by E.H. Reiter - Nov 28, 2021
EBENEZER SCROOGE'S BIG SAN DIEGO CHRISTMAS SHOW is the show for people that love the holidays but are looking for a more fizzy and fun take on a standard holiday classic.  This one-act gets a San Diego twist on Dicken's classic story, playing through December 16th at The Old Glob
Photos: Check Out EBENEZER SCROOGE'S BIG SAN DIEGO CHRISTMAS SHOW
by Chloe Rabinowitz - Nov 23, 2021
It's back! San Diego has another show in its Christmas stocking with this fast, funny, and highly theatrical reimagining of one of the most beloved holiday stories ever told. All the traditional elements of Dickens's A Christmas Carol are intact—including the iconic ghosts of Christmases Past, Present, and Future—but with a comic local twist.
BWW Interview: Bill Buell talks about bringing EBENEZER SCROOGE'S BIG SAN DIEGO CHRISTMAS SHOW to life at The Old Globe
by E.H. Reiter - Nov 20, 2021
EBENEZER SCROOGE'S BIG SAN DIEGO CHRISTMAS SHOW is back in town bringing a fast-paced, fun, and infused with local inspiration version of Dicken's holiday tale to life.  Bill Buell who plays Scrooge talks about his history with the story, and the fun of bringing this reimagined story to the stage of The Old Globe through December 26th.
George Abud & More to Star in EBENEZER SCROOGE'S BIG SAN DIEGO CHRISTMAS SHOW
by Chloe Rabinowitz - Nov 5, 2021
The six-week limited engagement of Ebenezer Scrooge's BIG San Diego Christmas Show plays in the Sheryl and Harvey White Theatre, part of the Globe's Conrad Prebys Theatre Center, from November 19 to December 26, with the official opening night on Tuesday, November 23.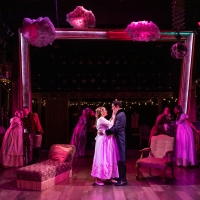 BWW Review: PRIDE AND PREJUDICE streaming at Cygnet Theatre
by E.H. Reiter - Sep 18, 2020
Review of Cygnet Theatre's PRIDE AND PREJUDICE which is streaming online through Septmeber 20th.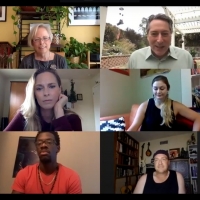 VIDEO: North Coast Repertory Theatre Presents Theatre Conversations with the Cast and Crew of HUMAN ERROR
by A.A. Cristi - Jun 22, 2020
North Coast Repertory Theatre presents the latest episode of Theatre Conversations featuring award-winning actor James Sutorius who was last seen at North Coast Rep in The Sunshine Boys. James also won the Craig Noel San Diego Critics Circle Award for his performance in the title role of last season's The Father.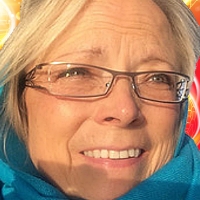 BWW Interview: Director Jane Page On HUMAN ERROR & New Forms of Storytelling
by Gil Kaan - Jun 12, 2020
North Coast Rep's west coast premiere of playwright Eric Pfeffinger's HUMAN ERROR will go on as originally planned, only in these times of social distancing, being presented online from June 15 through June 29, 2020. HUMAN ERROR's a comedy of a medical mix-up that brings two couples of opposing life views together. Cast includes: Allison Spratt Pearce, Terrell Donnell Sledge, Max Macke, Jacque Wilke, and Martin Kildare. I had the socially distancing opportunity to pose a few questions to HUMAN ERROR's director Jane Page.
North Coast Repertory Theatre to Premiere HUMAN ERROR Online
by Chloe Rabinowitz - Jun 1, 2020
Thanks to an extraordinary arrangement with Actors Equity Association, North Coast Repertory Theatre is continuing Season 38 with the West Coast premiere of HUMAN ERROR, a comedy by Eric Pfeffinger.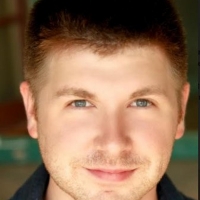 BWW Interview: Tony Houck Makes the Music Happen at New Village Arts
by E.H. Reiter - Apr 22, 2020
Tony Houck of NewVillage Arts talks about being a music director, what that requires, and how he's staying busy.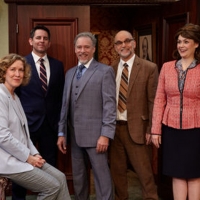 BWW Review: A vote for THE OUTSIDER at North Coast Repertory Theatre is a vote for laughs
by E.H. Reiter - Feb 25, 2020
THE OUTSIDER now playing at North Coast Rep through March 22nd is the perfect comedy antithesis for a year that can feel like a neverending political drama.  A top-notch comedic cast this show delivers on the laughs with some pointed humor that makes the most of the sometimes counterintuitive feeling political system.