Review: A vote for THE OUTSIDER at North Coast Repertory Theatre is a vote for laughs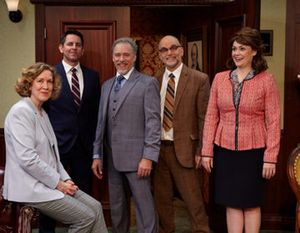 THE OUTSIDER now playing at North Coast Rep through March 22nd is the perfect comedy antithesis for a year that can feel like a neverending political drama. A top-notch comedic cast this show delivers on the laughs with some pointed humor that makes the most of the sometimes counterintuitive feeling political system.
When the governor of a small state is forced to leave office because of a sex scandal with the runner up of a beauty pageant, and his entire staff has to resign as well since they all covered for him.
This leaves the Lt. Governor, the socially awkward, but detailed and brilliant policy minded Ned Newley (John Seibert) to take his place as Governor. Unfortunately, just the idea of being in front of people, let alone public speaking sends him into a panic attack.
Dave Riley (Christopher M. Williams) is the head of staff for Newley but finds that's difficult when there is no staff to manage. Riley is doing his best but finds that his experience of working with qualified politicians who have the brains but not the votes to win has not given him sufficient experience to navigate the political media landscape in which he and Newley find themselves.
Riley has asked Paige (Shana Wride) a savvy pollster to come in and help and with her connections she gets the kingmaker political reporter Arthur Vance (Louis Lotorto) to join the staff and help. Newley's awkwardness has enchanted Vance who thinks he can help Newley ascend political heights. As Vance notes, in the past people have voted for idiots who only had the look of a leader, now he can offer "something new - a leader who looks like an idiot."
Riley has also asked a temp agency to send someone over to help with the phones. Unfortunately, they send over the aggressively chipper and confident Louise (Jacque Wilke) who is so inept she's never been invited back for a second day.
TV reporter Rachel (Natalie Storrs) and her cameraman A.C. (Max Macke) arrive for a softball interview that goes hilariously off the rails as Newley bumbles through the rehearsed soundbites "On average, I'm a guy", and clueless Louise enthusiastically joins the interview.
Seibert is a delightfully honest, hardworking, smart, shy, and bumbling Newley. Williams is charming as the exasperated Riley who finds a way to become an effective political operative without losing his principals.
Wride is engaging and delivers sharp one-liners as an enthusiastic and educated pollster. Lotorto brings the slick political salesman Vance fiercely life as he plots and plans.
Wilke is fantastic as the incompetent temp, who manages to become a political pawn with her cheerful, and clueless confidence.
Storrs reporter is astute as the reporter who wants to actually report on something real. Macke as her cameraman makes the most with his small but impactful role.
Director David Ellenstein keeps the farcical proceedings well-paced and the laughs coming with a sense of heart and warmth.
THE OUTSIDER is a very funny night at the theatre; if only real-life political absurdities were as easily finished within a few hours and after a lot of laughs.
THE OUTSIDER is playing through March 22nd at North Coast Rep. For tickets and showtime information go to www.northcoastrep.org
Photo credit: L-R Shana Wride, Christopher M. Williams, Louis Lotorto, John Seibert & Jacque Wilke - photo by Aaron Rumley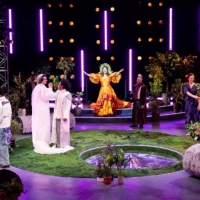 Review: Much to love in AS YOU LIKE IT at La Jolla Playhouse

November 22, 2022

The talented cast of  AS YOU LIKE  IT, now playing at La Jolla Playhouse through December 11th proves how false it is when other places say that casting in a representative way is too difficult to do. With lively performances and songs, along with gorgeous costumes, and scenery, there is much to love in this romantic comedy.
---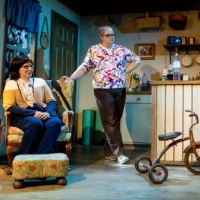 Review: THE CHILDREN at MOXIE Theatre ponders what price you are willing to pay today for the future of tomorrow

November 20, 2022

THE CHILDREN, a play by Lucy Kirkwood now playing at MOXIE Theatre through December 4th is a funny, and thought-provoking play brought to life through strong direction and excellent performances.  Set in a world after a disastrous event, it asks how much are we willing to mortgage the future to avoid paying the price of our actions today.
---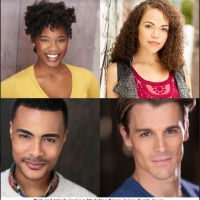 Interview: Madeline Grace Jones, Sarah Joyce, Jeffrey Rashad, And Michael Underhill bring MEASURE FOR MEASURE to The Old Globe

November 18, 2022

Madeline Grace Jones, Sarah Joyce, Jeffrey Rashad, and Michael Underhill talk about their experience working on MEASURE FOR MEASURE which is playing through November 20th at The Old Globe.
---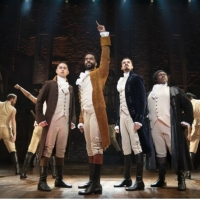 Review: HAMILTON Brings the Musical Revelation About the American Revolution Back to the San Diego Civic Theatre

November 17, 2022

It can seem a reasonable question to ask of a musical that was so explosively popular that it dominated music charts, history lessons, current-day politics, and social issues all at once - now that some time has passed, is it worth the hype?   Well, the touring production of  HAMILTON now playing at Broadway  San Diego through November  20th yes, the hype is real and it is worth being in the "room where it happens."
---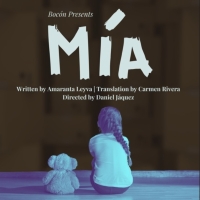 Interview: Director Daniel Jáquez on helping MÍA: ALL MINE at Bocón make its US premiere in English and Spanish performances

November 9, 2022

MÍA: ALL MINE makes its US premiere with a powerful and thoughtful play to the stage for theatre audiences of all ages.  Presented by Bocón, a theatre company that has dedicated itself to creating art for audiences of all ages, director Daniel Jáquez talks about working on this show and directing it for English and Spanish performances through November 20th.
---