Latest News on Graham Russell
Graham Russell News
Theatre East to Present the World Premiere of EDIE SAVES THE BIRDS
by Chloe Rabinowitz - Mar 16, 2022
Theatre East has announced the world premiere of Edie Saves the Birds, a play written by Stephanie Fagan. 13-year-old Edie, daughter of a single mom, granddaughter of an ailing grandfather, wakes up each day singularly focused on one thing - saving the birds.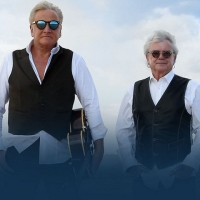 Air Supply Comes To DPAC June 24, 2022
by A.A. Cristi - Mar 9, 2022
Air Supply has been the recipient of unprecedented, world-wide radio airplay for their countless love songs.  The soft rock duo of Graham Russell and Russell Hitchcock will be bringing their hits to DPAC on Friday, June 24, 2022.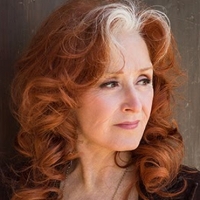 Bonnie Raitt And Air Supply To Perform At 2022 Interlochen Arts Festival
by A.A. Cristi - Feb 15, 2022
Singer and guitarist Bonnie Raitt and soft rock duo Air Supply will perform as part of the summer 2022 Interlochen Arts Festival at Interlochen Center for the Arts. Tickets for both concerts will go on sale on Friday, Feb. 25, 2022 at interlochen.org/tickets.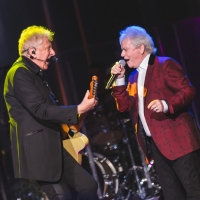 State Theatre New Jersey Presents Air Supply February 4
by A.A. Cristi - Jan 24, 2022
The fully renovated State Theatre New Jersey presents multi-platinum artists Air Supply on Friday, February 4, 2022 at 8pm. Tickets range from $35-$85.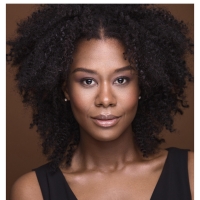 Christina Sajous To Star In SONGS OF THE SERPENT: Introducing World Premiere Excerpts From MEDUSA, A NEW POP OPERA
by Chloe Rabinowitz - Oct 21, 2021
Songs of the Serpent: Introducing songs from Medusa, a New Pop Opera, will have its world premier presentation on Wednesday, October 27th at 8:30pm, with an after party to follow. Secret location details to be revealed upon reservation.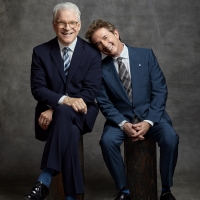 The Borgata Announces Steve Martin and Martin Short's YOU WON'T BELIEVE WHAT THEY LOOK LIKE TODAY! & More
by Chloe Rabinowitz - Oct 15, 2021
The Borgata has announced new comedic, dance and musical performances scheduled to take place at The Event Center and Music Box theater. The lineup of entertainment includes Dancing with the Stars, Chris DiStefano, and Steve Martin, and Martin Short's 'You Won't Believe What They Look Like Today!'.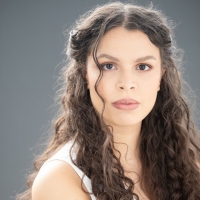 Performance Of LADY CAPULET, A Prequel To Romeo & Juliet, Will Take Place at Farm Arts Collective
by Stephi Wild - Sep 10, 2021
Farm Arts Collective is continuing its outdoor arts programming of 2021 with a live performance of LADY CAPULET, a prequel to William Shakespeare's Romeo & Juliet, on Saturday and Sunday, September 25 & 26 at 4pm at Willow Wisp Organic Farm in Damascus PA, near Callicoon NY.
Raissa Katona Bennett, Doris Dear, Terese Genecco and Deborah Stone to Join PIANO BAR LIVE!
by Chloe Rabinowitz - Jun 22, 2021
Featuring new performers with every show, the weekly, award-winning Piano Bar Live! (PBL!) streams this Tuesday, June 22 at 7:15 pm ET, with host Scott Barbarino and guests Raissa Katona Bennett, Doris Dear, Terese Genecco and Deborah Stone, plus Mystery Guests and MORE!
Barefoot Shakespeare Company and CreateTheater's LADY CAPULET Extended
by Chloe Rabinowitz - Mar 31, 2021
LADY CAPULET has extended its virtual run, now streaming until Sunday, April 4 at Goddard Riverside's 6th Annual WHAM! Festival. LADY CAPULET follows the journey of Rose from country girl to matriarch, navigating her repression and power in 16th century Verona when family, social status, and gender determine everything.
Graham Russell Videos
BWW TV: Constantine Maroulis, Andrea McArdle & More in Air Supply Musical - Readling Highlights!
by BroadwayWorld TV - Jun 7, 2012
Lost In Love, the new musical based on the hit songs of Air Supply, played the Triad Theatre on June 5, the first live follow-up to an industry-only reading in April of this year. Andrea McArdle and Constantine Maroulis returned to star in this latest installment of the production and BroadwayWorld was on hand to capture some of the musical highlights.