Latest News on Gary Hygom
Gary Hygom News
BWW Feature: The Real MVPs! - A VIP Reception at the Drama League Awards
by James Blinken - May 25, 2022
On Friday, May 20, 2022, one hour before the Drama League Awards, Board President Bonnie Comley, Kirk Iwanowski, Mary Jain, and the Board Hosted a VIP Reception at the Drama League Awards right next to the Ziegfeld Ballroom. While the Drama League Distinguished Performance nominees were lining up for the dais, a cocktail party was in full swing in the adjacent ballroom.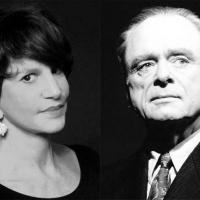 Mercedes Ruehl & Harris Yulin to Star in Suffolk Theater's LOVE LETTERS By A.R. Gurney
by Chloe Rabinowitz - May 23, 2022
Suffolk Theater will present Academy Award winner Mercedes Ruehl and Harris Yulin starring in a production of Love Letters, written by A.R. Gurney, directed by Harris Yulin, and produced by Josh Gladstone on Saturday, July 9 at 8PM and Sunday, July 10 at 3PM.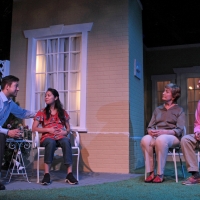 BWW Review: NATIVE GARDENS at Hampton Theatre Company
by Melissa Giordano - Oct 28, 2021
The Hampton Theatre Company's doors reopened last weekend kicking off their spectacular 37th season. Running until November 7th, the charming Quogue venue has mounted a spirited incarnation of Karen Zacarias' play Native Gardens directed wonderfully by George A, Loizides. The cast is excellent, and the story has heart, even with some intense moments.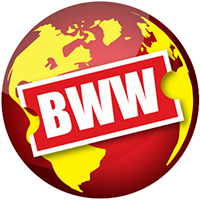 50th Anniversary Reflections of WHO'S NEXT Streams From The Rock Project This Weekend
by Stephi Wild - Apr 26, 2021
A brand new production company called The Rock Project has launched right here on Long Island and is streaming its inaugural production nation-wide this weekend from the Tilles Center for the Performing Arts.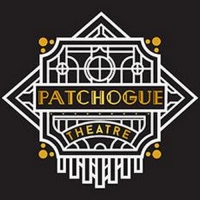 Patchogue Theatre is Suspending All Programming For 30 Days
by Chloe Rabinowitz - Mar 13, 2020
Patchogue Theatre has released the following statement regarding upcoming performances: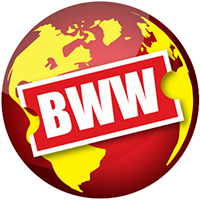 Patchogue Theatre Receives $25K From American Portfolios
by Stephi Wild - Mar 12, 2020
Patchogue Theatre for the Performing Arts (PTPA) announce that it will receive a $25,000 donation from American Portfolios Financial Services, Inc. (AP)a?"a privately-held, independent broker/dealer that services financial advisors across the country. The check will be presented during a formal ceremony to recognize the firm's sponsorship of the not-for-profit arts organization.
Meet Producer and Director of Patchogue Theatre's BROADWAY BLOCKBUSTER, Stephen DeAngelis
by BWW News Desk - Mar 5, 2020
Patchogue Theatre's newest edition in its Broadway Spotlight Series, a?oeBroadway Blockbusters,a?? is an all-new concert event created exclusively for the venue on Saturday evening, March 21st at 8 PM. Produced and hosted by New York Casting Director Stephen DeAngelis, Broadway's finest performers recreate their most memorable musical career highlights. Catch up with Stephen DeAngelis in this Q & A.
Patchogue Theatre Receives Suffolk County Grant
by A.A. Cristi - Mar 4, 2020
The not-for-profit Patchogue Theatre for the Performing Arts announced that it has been awarded with a Cultural Competitive grant award from Suffolk County, administered by the Department of Economic Development and Planning, for its World Arts Series.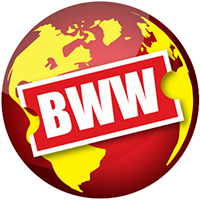 Patchogue Theatre Presents THE DIARY OF ANNE FRANK
by Stephi Wild - Feb 10, 2020
The not-for-profit Patchogue Theatre for the Performing Arts is pleased to announce the cast and creative for the next production in its Live Edition educational initiative. The Diary of Anne Frank, a stage adaptation of the book,The Diary of a Young Girl by Anne Frank will be presented to students Wednesday, March 11 thru Friday, March 13 at 10am and to the public on Friday, March 13 at 8pm and Saturday, March 14 at 2pm and 8pm. Purchase online, by phone or at the box office. For more information, visit PatchogueTheatre.org, call the Patchogue Theatre Box Office at 631-207-1313, or stop by 71 East Main Street, Patchogue, NY.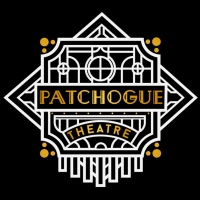 Patchogue Theatre Has Teamed Up With United Cerebral Palsy of Long Island For Artist Appreciation Event
by Chloe Rabinowitz - Feb 3, 2020
The not-for-profit Patchogue Theatre for the Performing Arts has announced a partnership with United Cerebral Palsy (UCP) of Long Island highlighting the Inaugural Art Appreciation Event to be held the month of February at the theatre located at 71 East Main Street, Patchogue, NY.