Photo Coverage: BROADWAY SHOWSTOPPERS Come to The Patchogue Theatre
Broadway Showstoppers is an all-new concert event created exclusively for Patchogue Theatre. Produced and hosted by New York Casting Director and Producing Artistic Director Stephen DeAngelis, five of Broadway's finest performers recreated their most memorable musical career highlights, displayed their versatility, shared backstage behind-the-scenes anecdotes and participated in an enlightening and entertaining question and answer session with our audience.
Performers included Alan H. Green (School of Rock; Charlie and the Chocolate Factory; Sister Act; Play On!), Drama Desk Award winner Lisa Howard (Escape to Margaritaville; It Shoulda Been You; Priscilla Queen of the Desert), Drama Desk Award nominee Jon Peterson (Cabaret), Craig Schulman (Les Miserables; The Phantom of the Opera; Jekyll and Hyde) and Mckayla Twiggs (Once the Musical; Les Miserables; Anastasia). Musical Director/Accompanist was Eugene Gwozdz.
BroadwayWorld was there and you can check out photos below!
Photo Credit: Genevieve Rafter Keddy

Alan H. Green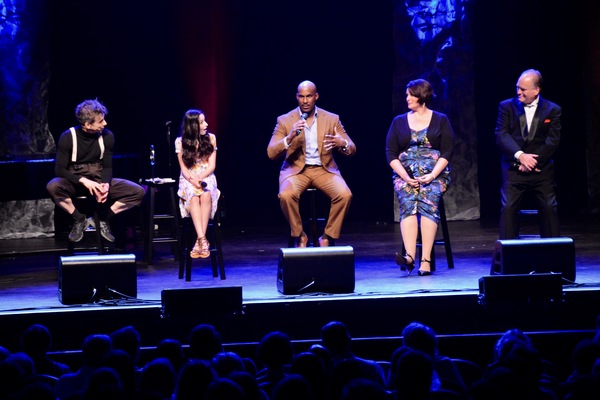 Jon Peterson, Mckayla Twiggs, Alan H. Green, Lisa Howard and Craig Schulman

Alan H. Green, Lisa Howard and Craig Schulman

Jon Peterson, Mckayla Twiggs, Alan H. Green, Lisa Howard and Craig Schulman

Alan H. Green and the Student Choir under the direction of Greg Wilson that includes from Saint Anthony and Floral Park High Schools-Jacqueline Balestrieri, Elizabeth Calandra, George Concannon, James Cunningham, Julia Gill, Ryan Horncastle, Matthew Kenna, Sydney Leary, Larra Lopez, Elizabeth O'Malley, Tyler Palma, Erin Radigan, Eliza Stoehrer

Alan H. Green and the Student Choir under the direction of Greg Wilson that includes from Saint Anthony and Floral Park High Schools-Jacqueline Balestrieri, Elizabeth Calandra, George Concannon, James Cunningham, Julia Gill, Ryan Horncastle, Matthew Kenna, Sydney Leary, Larra Lopez, Elizabeth O'Malley, Tyler Palma, Erin Radigan, Eliza Stoehrer

Jon Peterson, Mckayla Twiggs, Alan H. Green, Lisa Howard and Craig Schulman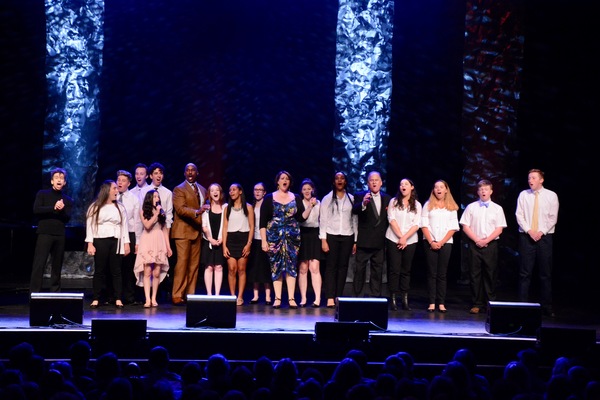 Jon Peterson, Mckayla Twiggs, Alan H. Green, Lisa Howard and Craig Schulman and the students from Saint Anthony and Floral Park High Schools-Jacqueline Balestrieri, Elizabeth Calandra, George Concannon, James Cunningham, Julia Gill, Ryan Horncastle, Matthew Kenna, Sydney Leary, Larra Lopez, Elizabeth O'Malley, Tyler Palma, Erin Radigan, Eliza Stoehrer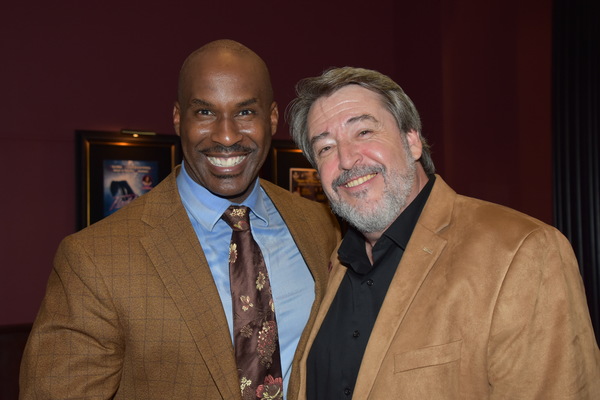 Alan H. Green and Gary Hygom (Executive Director of The Patchogue Theatre)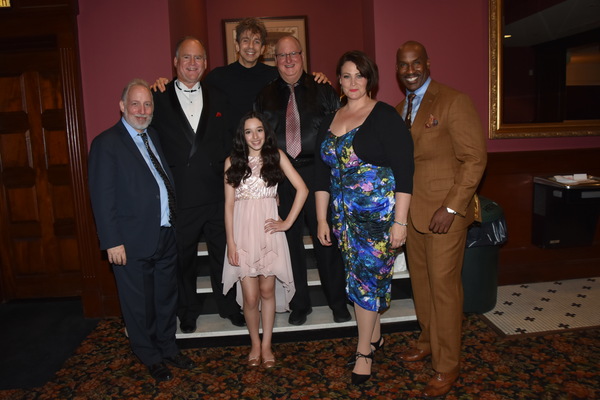 Tonight's Cast-Stephen DeAngelis, Craig Schulman, Jon Peterson, Mckayla Twiggs, Eugene Gwozdz, Lisa Howard and Alan H. Green

Stephen DeAngelis, Craig Schulman, Jon Peterson, Mckayla Twiggs, Eugene Gwozdz, Lisa Howard and Alan H. Green