Latest News on Emily Davis
Latest News on Emily Davis
Stage Credits
  [Broadway]
Original Broadway Production, 2021
Performer
Emily Davis Biography
http://emilycdavis.com/new-page-1

Emily Davis Awards and Nominations
Drama Desk Awards - 2020 - Outstanding Actress in a Play
Emily Davis, Is This A Room
Emily Davis News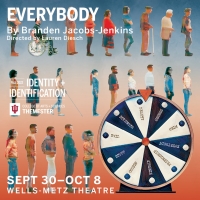 IU Theatre & Dance to Present Branden Jacobs-Jenkins' EVERYBODY This Month
by Chloe Rabinowitz - Sep 19, 2022
IU Theatre & Dance will open its epic 2022/2023 theater season with Brandon Jacobs-Jenkins' Everybody, a modern riff on the fifteenth century morality play, Everyman. The production will run Sept 30–Oct 8 Tues–Sat at 7:30pm.
WORK.TXT Comes to Edinburgh Fringe Next Month
by Stephi Wild - Jul 15, 2022
Following a critically acclaimed run at Soho Theatre earlier this year, audiences will take centre stage as work.txt comes to Summerhall for the Edinburgh Festival Fringe. work.txt is a show without any actors, where the audience perform the whole show.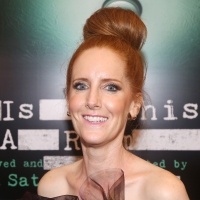 Tina Satter's IS THIS A ROOM to Be Adapted Into New Film Starring Sydney Sweeney
by Michael Major - Jun 9, 2022
Tina Satter's Is This A Room, which premiered on Broadway in 2021, will be adapted into a new film. The new film will star Euphoria actress Sydney Sweeney as Reality Winner. The cast is also set to include Josh Hamilton and Marchánt Davis. Satter will adapt the script for the new film with James Paul Dallas.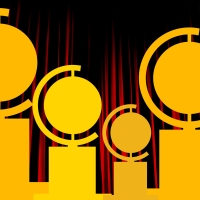 Who Else Was Eligible for 2022 Tony Awards Nominations?
by Team BWW - May 9, 2022
Nominations for the 2022 Tony Awards were announced this morning, and while a select, talented few will spend the day celebrating their achievements, there are many who (while still great!), didn't get a nomination this year. Check out who else was eligible below. Here's to their great work this theatre season!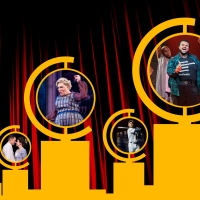 How to Watch the 2022 Tony Nominations
by Team BWW - May 7, 2022
The 75th Annual Tony Award Nominations will be announced on Monday, May 9, by Adrienne Warren and Joshua Henry. The announcement can be viewed LIVE (9am ET) in their entirety here on BroadwayWorld. Plus, be sure to stay tuned throughout the rest of the day for reactions from the nominees and more!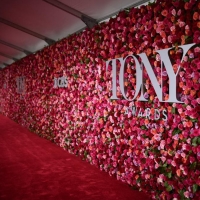 Recap Tony Awards Eligibility of the 2021-22 Season
by Team BWW - May 7, 2022
The Tony Awards Administration Committee has been meeting all year to discuss the eligibility of the 2021-22 Broadway productions all leading up to Monday's big announcement... the Tony nominations. Need a recap before the nominations announcement? Below, we've rounded up all rulings from all four meeting. Apart from these specific decisions, all other eligibility rulings were consistent with opening night billing.
Algonquin Announces Cast For INTO THE WOODS
by A.A. Cristi - Apr 11, 2022
Algonquin Arts Theatre has announced the cast and creative team for its spring production of Into the Woods.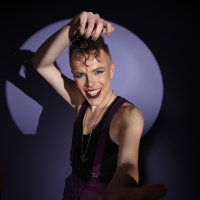 TROPICANA to Return to Edinburgh Fringe
by Chloe Rabinowitz - Apr 7, 2022
Join queer cabaret icon and performance tour-de-force Aidan Sadler as they take you on the award winning journey to Tropicana.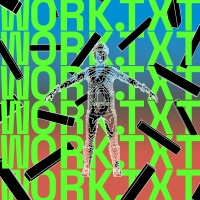 WORK.TXT Comes To Soho Theatre
by Stephi Wild - Feb 3, 2022
Following a critically acclaimed digital version work.txt online, audiences will take centre stage as work.txt returns for an in-person run at Soho Theatre. work.txt is a play about a person in a city who has stopped working, and the audience must work together to attempt to figure out why through various means.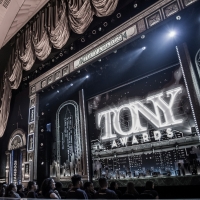 Tony Awards Administration Committee Makes First Eligibility Rulings of the Season on SIX, CAROLINE, OR CHANGE, and More!
by Nicole Rosky - Dec 9, 2021
 The Tony Awards Administration Committee met yesterday to confirm the eligibility status of 12 Broadway productions for the 2021-2022 season.  This was the first time the Tony Awards Administration Committee met to decide the eligibility for the 75th Annual Tony Awards. The Tony Awards are presented by The Broadway League and the American Theatre Wing.
Emily Davis Videos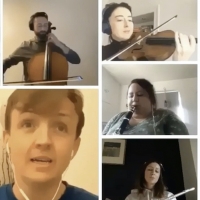 Living Room Concerts: Jordan Lee Davies (And Band!) Perform From New Musical AMDRAM
by BroadwayWorld UK TV - Apr 8, 2020
Next up in our Living Room Concerts is a really exciting performance from Jordan Lee Davies - and, playing from their homes, his accompanying band! They're bringing us a sneak peek of a brilliant new musical, AMDRAM, so check out the video below!
Emily Davis Frequently Asked Questions
How many Broadway shows has Emily Davis been in?
Emily Davis has appeared on Broadway in 1 shows.
How many West End shows has Emily Davis been in?
Emily Davis has not appeared in the West End
What awards has Emily Davis been nominated for?
Outstanding Actress in a Play (Drama Desk Awards) for Is This A Room .