Latest News on Dimitri Moise
Dimitri Moise News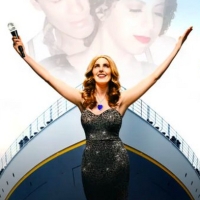 Marla Mindelle, Frankie Grande, Constantine Rousouli, John Riddle, and More Will Lead Celine Dion Musical TITANIQUE
by Stephi Wild - Apr 25, 2022
Casting has been announced for Titanique, the new musical send-up of the blockbuster film Titanic, featuring the songs of pop icon Céline Dion.
CO/LAB Theater Group to Celebrate 10th Anniversary With Virtual Festival and Benefit
by Chloe Rabinowitz - May 20, 2021
CO/LAB Theater Group, a non-profit organization dedicated to offering individuals with developmental disabilities a creative and social outlet through theater arts, will celebrate their 10th Anniversary with a virtual festival with both pre-recorded and live events from June 17-June 20 and a live virtual benefit on their 10th Anniversary, June 21.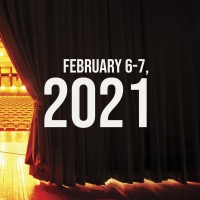 Virtual Theatre This Weekend: February 6-7- with Christy Altomare, Tony Goldwyn and More!
by Nicole Rosky - Feb 6, 2021
Broadway might be dark, but that doesn't mean that theatre isn't happening everywhere! Below, check out where you can get your daily fix of Broadway this weekend, February 6-7, 2020.
Broadway for Biden Phone Banking Returns for Georgia Senate Runoffs
by Nicole Rosky - Dec 11, 2020
Broadway for Biden is partnering with Women for Biden to host two days of phone banking marathons this weekend in support of the Senate runoff campaigns of Jon Ossoff and Reverend Raphael Warnock in Georgia.
Cast and Creators of TO KILL A MOCKINGBIRD and THE WEST WING to Phone Bank With Broadway for Biden
by A.A. Cristi - Oct 29, 2020
Oscar-winning writer Aaron Sorkin and Tony-winning director Bartlett Sher, along with cast members from the beloved television series "The West Wing" and the Broadway company of Sorkin's adaptation of To Kill A Mockingbird (directed by Sher), will host Broadway for Biden's election eve phone banking event on Monday, November 2 from 7:00-9:00pm EST.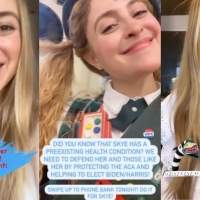 VIDEO: Watch BEETLEJUICE's Dana Steingold Takeover Our Instagram!
by Taylor Brethauer-Hamling - Oct 27, 2020
Beetlejuice star Dana Steingold took over our Instagram story yesterday, October 26 to chat about phone banking for Broadway for Biden! Missed all the fun? No worries-- check out highlights from her takeover below!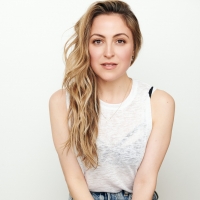 Dana Steingold Takes Over Our Instagram Today!
by Taylor Brethauer-Hamling - Oct 26, 2020
Beetlejuice star Dana Steingold is taking over our Instagram story today, October 26, to chat about phone banking for Broadway for Biden!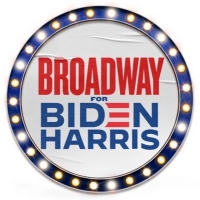 BROADWAY FOR BIDEN's Next Town Hall Covering Healthcare to Feature Vasthy E. Mompoint, Dimitri Moise and Doug Carfrae
by Chloe Rabinowitz - Sep 17, 2020
Broadway for Biden's second Town Hall event will stream online this Saturday, September 19 at 2:00pm EST and feature Vasthy E. Mompoint (The Prom), Dimitri Moise (Beautiful, The Book of Mormon), and Doug Carfrae (actor and Trustee of the Equity-League Pension and Health Fund), and moderated by award-winning producer and director Dori Berinstein.
Broadway for Biden's Weekly Phone Banking Continues Today With Krystal Joy Brown, Nikki M. James and More
by Chloe Rabinowitz - Sep 14, 2020
Broadway for Biden's weekly phone banking initiative continues tonight, Monday, September 14, 2020, from 7-9pm EST. The evening's theme is Spotlight on Amplifying Black Voices.
Dee Hoty, Leah Gardiner, Kim Shaw and Francis Jue Host Broadway for Biden Tonight
by Robert Diamond - Sep 7, 2020
Dee Hoty (Actor & Eastern Regional Vice President, Actorsa?? Equity Association), Leah Gardiner (Director & Board Member, SDC), Francis Jue (Actor, Actorsa?? Equity Association), and Kim Shaw (Company Manager, ATPAM) will host the evening on behalf of Broadway for Biden.
Dimitri Moise Videos
BWW TV: Next Broadway Sensation: Heat 1- Dimitri Moise
by NYMF Next Broadway Sensation 2012 - Oct 1, 2012
Dimitri Moise is extremely proud to be a part of NYMF's Next Broadway Sensation! He is currently at New York University's Tisch School of the Arts in the New Studio on Broadway studying Musical Theatre. Regional credits include: Tim Wyatt in the Pre-Broadway Production of 'Johnny Baseball,' Richie in 'A Chorus Line,' Hud in 'HAIR,' and Sailor in 'Anything Goes.' NYU credits include: Flick in 'Violet' and Polynices in 'The Seven.' Dimitri has also been seen in various new works such as: Ian/Bradley Cole in 'Bradley Cole,' Rob in 'This Dark City,' St. Goar/Derek in 'The Lorelei,' and Davu in 'Let it Rain.' In addition, he has performed solo at Carnegie Hall, at the Laurie Beechman Theatre in Daniel Lincoln's Cabaret '4 Scores...and 7 Shows Ago,' at the Daryl Roth Theatre in J. Oconor Navarro's 'New Composers Cabaret,' and most recently at Radio City Music Hall this past May.