Latest News on Chirlane McCray
Chirlane McCray News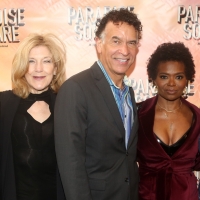 Photos: On the Red Carpet for Opening Night of PARADISE SQUARE
by Bruce Glikas - Apr 4, 2022
Paradise Square opened on Broadway at the Ethel Barrymore Theatre last night, Sunday, April 3rd. BroadwayWorld was there on the red carpet and you can check out photos from the big night!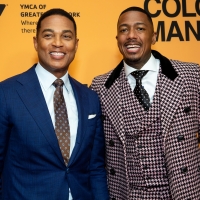 Photos: Broadway Walks the Red Carpet on Opening Night of THOUGHTS OF A COLORED MAN
by Jennifer Broski - Oct 14, 2021
Just last night Thoughts of a Colored Man officially opened on Broadway at the John Golden Theatre. We have photos from the star-studded red carpet!
Queen Diva to Return to Off-Broadway in STRENGTH OF A WOMAN: A PHYLLIS HYMAN TRIBUTE
by Chloe Rabinowitz - Aug 9, 2021
The Triad Theater, Off-Broadway Theatre, Queen Diva returns to Off-Broadway in "Strength of a Woman: A Phyllis Hyman Tribute" Labor Day Weekend '21 on Saturday, September 4, 2021 at 7:00 pm after a two year hiatus.
Virtual Theatre This Week: June 28- July 4, 2021- with Josh Gad, Jenn Colella, and More!
by Nicole Rosky - Jun 28, 2021
This week (June 28- July 4) in live streaming: Emma Kingston and Josh Gad visit Backstage Live, Tovah Feldshuh in Becoming Dr. Ruth, a Jenn Colella Masterclass, and so much more!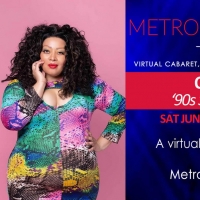 MetropolitanZoom to Present '90s Soul Divas Tribute
by Chloe Rabinowitz - Jun 9, 2021
MetropolitanZoom will present QUEEN DIVA ~ '90s Soul Divas Tribute in a live premium virtual venue experience, with full service, including pre-show entertainment and meet and greet at the end of the show.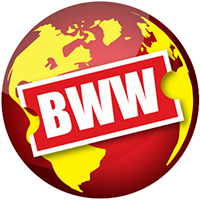 Political And Media Figures Zoom Together To Celebrate A Buzzy New Political Play At Baltimore Center Stage
by A.A. Cristi - Mar 26, 2021
Actress Joy Bryant, Broadway journo Imogen Lloyd Webber, Broadway press legend Irene Gandy, CBS News commentator Jamal Simmons, and Michel Martin of NPR and PBS fame, joined journalist turned playwright, Keli Goff and others for a virtual opening night screening and zoom toast to celebrate the launch of Goff's play, The Glorious World of Crowns, Kinks and Curls at Baltimore Center Stage (BCS) where it will be streamed through April 18th.
David Guetta To Host Second 'United At Home' Charity Livestream Event 
by Kaitlin Milligan - May 21, 2020
After the smashing success of United At Home in Miami, which raised more than $750,000 for COVID-19 relief charities and drew more than 25 million viewers, David Guetta will host a live stream performance in New York on May 30th to raise spirits and money for the Mayor's Fund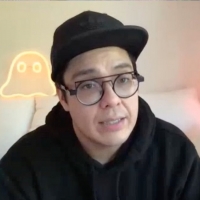 Broadway Catch Up: May 13 - George Salazar, MJ Rodriguez, Dee Roscioli, Annaleigh Ashford, Tony Shalhoub, Wayne Brady, and More!
by Stephi Wild - May 13, 2020
While Broadway remains shut down, BroadwayWorld is keeping up with your favorite stars and giving you a peek at what they have been up to! Check out yesterday's highlights from some of your favorites, including George Salazar, MJ Rodriguez, Dee Roscioli, Annaleigh Ashford, Tony Shalhoub, Wayne Brady, and more!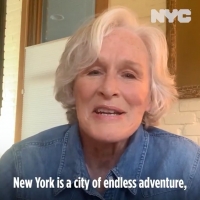 VIDEO: Glenn Close Shares Message in Support of Food for Heroes Program
by Chloe Rabinowitz - May 12, 2020
Glenn Close today shared a message in support of New York's Food for Heroes program, on Chirlane McCray's Twitter. The Food For Heroes program has expanded to bring daily meals to an additional 2,000 healthcare workers and essential staff in New York City. Check out the tweet with the video below!
TO KILL A MOCKINGBIRD Soars to New Heights in Front of 18,000 Students at Madison Square Garden
by Chloe Rabinowitz - Feb 28, 2020
Under typical circumstances, it would be a difficult task to judge just how much a piece of theater is affecting an audience. The average age of a theatergoer hovers in the range of 40 to 45 years old, and by then social mores have taken over and hammered in the rules of 'proper' theater etiquette. You may hear measured laughs and gasps or catch a few tears slipping out, but for the most part, instinctual, visceral and verbal reactions are reeled in. But, when you take a Broadway play and put it in front of 18,000 students in one of the world's most famous arenas, the energy rises to match its surroundings. High points are celebrated with deafening cheers, the dislike of characters is vocalized, and the silences are heightened. When Aaron Sorkin's To Kill A Mockingbird became the first ever Broadway play to perform at Madison Square Garden on Wednesday, the sheer magnitude of the surroundings and the unbridled energy that comes from 18,000 kids sharing a space made it impossible to forget for even a second that history was unfolding in front of your eyes.
Chirlane McCray Videos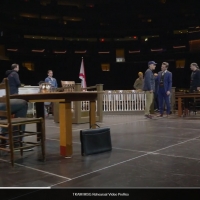 BWW TV: TO KILL A MOCKINGBIRD Prepares to Make History at Madison Square Garden
by BroadwayWorld TV - Feb 25, 2020
The Broadway production of To Kill a Mockingbird, Aaron Sorkin's new play, directed by Bartlett Sher, and based on Harper Lee's classic novel, will become the first-ever Broadway play to perform at The World's Most Famous Arena, New York's Madison Square Garden, in front of approximately 18,000 New York City public school students.