Latest News on Bobby Rydell
Bobby Rydell News
Listen: Theatre Podcast BREAKING THE CURTAIN Launches Fourth Season
by Chloe Rabinowitz - Jan 23, 2023
Listen to the first episode of the fourth season of the theatre podcast, Breaking the Curtain.
Crooner Anthony Nunziata To Celebrate MY ITALIAN BROADWAY CHRISTMAS
by A.A. Cristi - Dec 19, 2022
Brooklyn-born, Nashville-based tenor Anthony Nunziata is kicking off the coming holiday weekend with My Italian Broadway Christmas this Friday, December 23, at THE STUDIO AT MIZNER PARK, located at 201 W. Plaza Real in downtown Boca Raton.
Listen: BAT OUT OF HELL Star Alizé Cruz Talks Audition Process & Playing Raven on BREAKING THE CURTAIN
by Blair Ingenthron - Nov 12, 2022
Following an interview last month with Travis Cormier who plays Strat; the leader of the Lost in Jim Steinman's Bat Out of Hell The Musical in Las Vegas, Breaking the Curtain is back with another interview, joined by Alizé Cruz. Alizé plays the role of Raven Falco; the daughter of Falco who catches the eye of Strat.
Listen: BAT OUT OF HELL THE MUSICAL Star Travis Cormier Talks Audition Process & More On BREAKING THE CURTAIN
by Chloe Rabinowitz - Oct 25, 2022
BAT OUT OF HELL THE MUSICAL star Travis Cormier discusses his audition process, starring as Strat and more on BREAKING THE CURTAIN podcast. Listen here!
BWW Interview: Ann-Margret's Born To Be Wild & Never Saying Bye Bye to Being Heartfelt & Sexy
by Gil Kaan - Jan 26, 2022
Cinelounge Theatres and Cleopatra Records present a special screening of the 1963 fan-favorite Bye Bye Birdie, followed by an in-person Q&A with its star Ann-Margret February 14, 2022, at The Montalban. Those in attendance will also be treated to a sneak preview of a few songs from Ann-Margret's upcoming release from Cleopatra Records, Born to Be Wild. I had a chance to chat with and re-interview (after twenty years) Ann-Margret on things Birdie, her USO stints, her latest CD, and, most important of all, how she defines sexy.
Musical Theatre Podcast 'Breaking The Curtain' Releases Third Season
by Marissa Tomeo - Jan 22, 2022
The series begins with a deep dive into the Life and Legacy of Jonathan Larson. The premiere week continues on January 28th with the first interview of Season 3, featuring 2021 International Lotte Lenya Competition Winner, Andrew Polec. The season begins on January 22nd and will be accompanied by a LIVE event with the co-hosts on their Facebook page at 3 pm EST/8 pm GMT.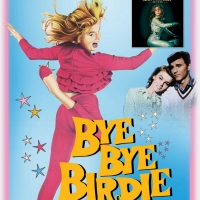 Ann-Margret And Bobby Rydell To Appear At BYE BYE BIRDIE Screening At The Montalban
by Chloe Rabinowitz - Dec 1, 2021
Cinelounge Theatres and Cleopatra Records will present a special screening of the classic hit musical Bye Bye Birdie at The Montalban, 1615 N. Vine St., Hollywood, CA 90028 on Thursday, January 13, 2022 at 7:30 p.m.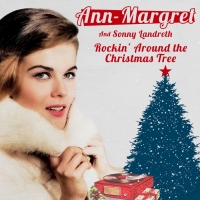 Ann-Margaret Shares New 'Rockin Around the Christmas Tree' Single
by Michael Major - Nov 16, 2021
It has been awhile since one of Hollywood's brightest lights and star of the film classics such as Bye Bye Birdie and Viva Las Vegas, Ann-Margret, has gifted the world with new musical recordings. Ann-Margret has shared her brilliant and vivacious new version of "Rockin' Around The Christmas Tree" today on all digital platforms.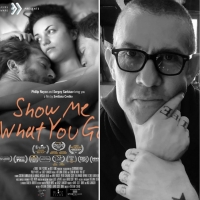 Eric Avery of Jane's Addiction Talks Movie Music On TOM NEEDHAM'S SOUNDS OF FILM
by A.A. Cristi - Jan 26, 2021
Eric Avery, the composer for SHOW ME WHAT YOU GOT, is Tom Needham's exclusive guest on this Thursday's SOUNDS OF FILM. Eric Avery is most known for his work with Janes Addiction, Garbage, Nine Inch Nails, Polar Bear and Alanis Morissette.
Filmmakers Stéphanie Chuat and Véronique Reymond, Ayn Rand Institute's Yaron Brook, & Carmine Appice Up Next on TOM NEEDHAM'S SOUNDS OF FILM
by A.A. Cristi - Jan 19, 2021
Stéphanie Chuat and Véronique Reymond, the writers and directors of MY LITTLE SISTER, author Yaron Brook, and Vanilla Fudge's Carmine Appice are Tom Needham's special guests on THE SOUNDS OF FILM.
Bobby Rydell Videos
STAGE TUBE: MINSKY'S Gregg Barnes on Costuming Burlesque
by Eddie Varley - Jan 2, 2009
Minsky's is a big, racy, new musical comedy set in a time when entertainment was about legs and laughs, and you had to push the limits to keep the customers buying tickets. A rollicking backstage story, set in Prohibition Era New York City. Tony Award winning costume designer Gregg Barnes talked about his creations for MINSKY'S on the show's official site in a wonderful audio/video essay that we are excited to bring you here on BWW TV!