Latest News on Angie Stone
Latest News on Angie Stone
Stage Credits
  [Broadway]
Broadway Revival, 1996
Matron "Mama" Morton [Replacement]
 
Stage
Performances
  [Broadway]
Broadway Revival, 1996
Matron "Mama" Morton [Replacement]
Angie Stone News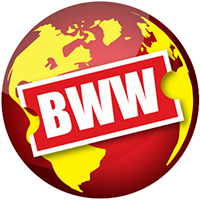 Pittsburgh Cultural Trust Announces The 2022'Ä" 2023 Dentons Cohen & Grigsby Trust Presents Series
by Stephi Wild - Sep 16, 2022
The Pittsburgh Cultural Trust is excited to announce tickets are now on sale for the 2022-2023 Dentons Cohen & Grigsby Trust Presents Series. Offering an array of live music from world-renowned performers, innovative theater, unforgettable dance showcases, uproarious comedy and parody shows, and holiday favorites. These performances include recurring favorites such as Hip Hop Nutcracker, A Very Electric Christmas, and more along with newcomers Soweto Gospel Choir, Lucy Loves Desi, and others!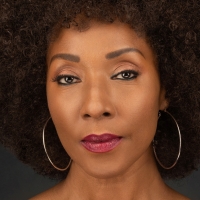 P-VALLEY Star Harriett D. Foy to Release New Single
by Michael Major - Sep 6, 2022
An award-winning stage actress, she has lent her vocals to cast albums for Broadway and off-Broadway productions including Amelie, Amazing Grace, Lone Star Love, Reunion, and Inside Out. She performs with the Discoettes, a group she created with her 'Äėsister-friends,'Äô fellow performers Carmen Ruby Floyd and Laiona Michelle.¬†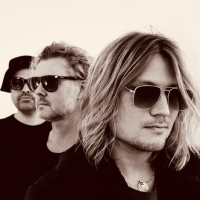 ATRON Release New Single 'They Don't Care About Us Now'
by Michael Major - Apr 11, 2022
AltRock/Pop band ATRON release new single 'They Don'Äôt Care About Us Now' to all major platforms. Martin Svensson started out as a Swedish popstar and songwriter. He signed to Universal Music, and Universal Publishing. Avicii actually recorded one of his songs 'Äď 'ÄúNever Leave Me'ÄĚ, which ended up on his last album, Tim.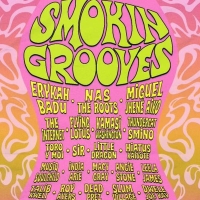 Erykah Badu, The Roots & More to Perform at Smokin Grooves Festival
by Michael Major - Nov 30, 2021
The full festival lineup is: Erykah Badu, Nas, The Roots, Miguel, Jhené Aiko, The internet, Flying Lotus, Kamasi Washington, Thundercat, Smino, Hiatus Kaiyote, Sir, Little Dragon, Toro y Moi, Musiq Soulchild, India.Arie, Macy Gray, Angie Stone, Leela James, Talib Kweli, Roy Ayers, Dead Prez, Slum Village, and more.
LISTEN: Jessie Wagner Releases New Single 'My Darlin, My Dear'
by Sarah Jae Leiber - Oct 7, 2020
Popular touring vocalist Jessie Wagner (Lenny Kravitz, Chic, Duran Duran, Little Steven and the Disciples of Soul) and frontwoman for NYC rock/soul band Army of the Underdog has dropped a new single off of her upcoming debut solo album, 'Shoes Droppin,' set for release on October 9th via Wicked Cool Records.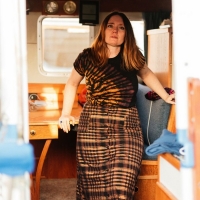 Frazey Ford Debuts Single 'Holdin' It Down' with FLOOD
by Abigail Charpentier - Feb 3, 2020
Vancouver-based soul-Americana artist¬†Frazey Ford¬†will release her third album¬†U kin B the Sun¬†this Friday,¬†February 7¬†on¬†Arts & Crafts. The acclaimed new album is at turns ecstatic and heavy-hearted, gloriously shambolic and deeply purifying. Debuted with¬†FLOOD¬†today, Ford's hypnotic vocals soar over a percussion-soaked groove on new album single¬†'ÄúHoldin' It Down'ÄĚ. The powerful track brings a confident determination to its expression of weary perseverance.¬†'I would say that 'Holdin' It Down' is influenced by Angie Stone circa 2002,'Ä̬†explains Ford.¬†'ÄúTo me it's about an embodied sense of female resilience and self reliance through generations mixed with the urge to rest and trust in another.'¬†
Darius Harper Brings LET ME COUNT THE WAYS: A MEMOIR SET TO MUSIC to The Green Room 42
by Julie Musbach - Aug 6, 2019
Darius Anthony Harper ( Cirque Du Soleil Volta, Kinky Boots, Book of Mormon) brings 'Let Me Count The Ways: A memoir Set to Music' to The Green Room 42 August 19th at 9:30PM doors open at 8:45PM tickets from $20.00.

Berlin, Sergio Mendes, Chuck Prophet And More Announced At City Winery Chicago
by A.A. Cristi - Apr 30, 2019
Oily Cart's HIPPITY HOP Opens Next Week
by Stephi Wild - Dec 5, 2018
After its sell-out success over a decade ago, Oily Cart is just one week away from the return of its not too cool for pre-school show - HIPPITY HOP. Running from 11 to 31 December at artsdepot, North Finchley followed by a national UK tour from January 11, this hip 'n' happening, multi-sensory musical is back to meet and immerse a new generation of hip young things into the magical world of theatre.
Amber Sauer To Headline At The Smith Center Thanksgiving Weekend In 3 DIVAAS, 16 GRAMMYS, 1 VOICE
by BWW News Desk - Nov 23, 2018
With A Star-Studded Tribute to Celine Dion, Whitney Houston & Shania Twain, Celine Dion, Whitney Houston, and Shania Twain's voices shattered barriers, shaped our lives and made us all believed in LOVE. Now, is your opportunity to experience it LIVE with your loved one as Broadway in the H.O.O.D brings '3 Divas, 16 Grammy's, 1 Voice;' staring Amber Sauer, contestant on Season 14 of The Voice as a part of Kelly Clarkson's, November 23 - 24, 2018, in Myron's Cabaret Jazz Theatre at The Smith Center for The Performing Arts!
Angie Stone Videos
Angie Stone Frequently Asked Questions
How many Broadway shows has Angie Stone been in?
Angie Stone has appeared on Broadway in 1 shows.
How many West End shows has Angie Stone been in?
Angie Stone has not appeared in the West End