OUR VERSE IN TIME TO COME World Premiere to be Presented at Folger Theatre in April
Our Verse in Time to Come will be performed at eleven DC Public Library locations April 1-23 free and open to the public.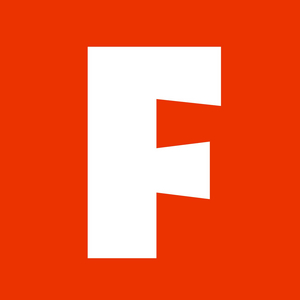 Folger Theatre will present the world premiere of Our Verse in Time to Come, a new play commissioned by the Folger Shakespeare Library. Written by Malik Work and Karen Ann Daniels, in collaboration with Devin E. Haqq, Our Verse in Time to Come will be performed at eleven DC Public Library locations April 1-23 free and open to the public. A one-week run of paid performances will be staged at Woolly Mammoth Theatre Company,
April 25-30.
Past and present collide in this thought-provoking work directed by Vernice Miller. Inspired by the works and words of Shakespeare, Our Verse in Time to Come bridges the past with the present and asks the important questions about which stories are preserved and which are lost to history.
"Searching for Shakespeare is about investigating how we hold memory through stories," says Folger Director of Programming and Folger Theatre Artistic Director Karen Ann Daniels. "We're placing Shakespeare and the First Folio in dialogue with our innate human need to be remembered and to share stories across generations and cultures. Our Verse in Time to Come invites us to think about how we choose to pass our stories on and feel vested in that process through sonnets, spoken word, a DJ spinning. It's a contemporary story that blends past and present forms of storytelling. It's going to be a vibe. Bring your freestyle, your dancing shoes, and a friend!"
Our Verse in Time to Come incorporates original music integrating hip-hop and Shakespeare, a live DJ, and an interactive collaboration with the audience. The dynamic ensemble of actors features Regina Aquino, Renea S. Brown, Jonathan Del Palmer, John Floyd, Kaiyla Gross, Equiano Mosieri, and Reg Wyns, alongside DJ, Nick tha 1da Hernandez.
"How fortuitous that the 400th anniversary of the first printing of the First Folio should intersect with the 50th anniversary of Hip Hop," says director Vernice Miller. "Our Verse in Time to Come explores the terrain of memories lost and who gets to tell our stories. It is therefore an extraordinary opportunity that these bards are being shepherded by the Folger to bring this audacious undertaking to the various wards of DC."
Our Verse in Time to Come is presented as part of the Folger Shakespeare Library's April festival, Searching for Shakespeare: Celebrating 400 Years of Shakespeare's First Folio. The initiative,
in partnership with DC Public Library, is a citywide celebration featuring an historic exhibition of the First Folio, a DC-wide Scavenger Hunt, Shakespeare's Birthday Lecture, family programs and workshops, and more at Library locations in all eight wards of Washington DC. For more information, on Searching for Shakespeare, please visit the Folger website.
The Folger continues to host and produce projects in venues across the District, as it prepares to re-open its historic building to the public in late 2023 following a multi-year Renovation Project.
Performance Schedule:
Our Verse in Time to Come will be presented at area DC Public Library locations April 3-23, 2023. Performances are free and open to the public.
Monday, April 3 at 6pm Lamond Riggs, DC Public Library
Tuesday, April 4 at 6pm Anacostia, DC Public Library
Wednesday, April 5 at 1pm & 5pm Frances Gregory, DC Public Library
Thursday, April 6 at 4pm & 7pm Southwest, DC Public Library
Saturday, April 8 at 3pm Petworth, DC Public Library
Tuesday, April 11 at 6pm West End, DC Public Library
Wednesday, April 12 at 7pm Shepherd Park, DC Public Library
Thursday, April 13 at 4pm & 7pm Tenley-Friendship, DC Public Library
Friday, April 14 at 3pm Mt. Pleasant, DC Public Library
Saturday, April 15 at 3pm Georgetown, DC Public Library
Performances at Martin Luther King Jr. Memorial Library (901 G Street, NW) take place:

Tuesday, April 18 - Thursday, April 20 at 7pm
Friday, April 21 at 3pm
Saturday, April 22 at 11:30am & 3pm
Sunday, April 23 at 3pm
Our Verse in Time to Come at Woolly Mammoth Theatre Company (641 D Street, NW)
Paid performances at Woolly Mammoth Theatre Company to take place on:

Tuesday, April 25 - Friday, April 28 at 7pm
Saturday, April 29 at 12pm
Sunday, April 30 at 2pm & 7pm
Ticketing Information:
Tickets to Our Verse in Time to Come free at DC Public Library locations, but reservations are encouraged.

Reservations to attend can be made at: www.folger.edu/verse
Tickets for the staging at Woolly Mammoth Theatre Company are $25, $20 for Members and Subscribers, and $10 for students with a valid ID (subject to availability).
Tickets are available at the Folger Box Office: www.folger.edu/theatre or by calling (202) 544-7077.
Our Verse in Time to Come is presented with special thanks to Share Fund.
Check the Folger website at www.folger.edu/verse for schedule and additional information.
Cast Bios:
Regina Aquino (Joan Chen) - Folger Theatre: The Reading Room, The Merry Wives of Windsor, Nell Gwynn. Theater Alliance: The Events (Helen Hayes Award for Outstanding Lead Actress), Brownsville Song (B-side for Trey); Round House Theatre: We're Gonna Die; Woolly Mammoth Theatre Company: Describe The Night, The Arsonists; Studio Theatre: Vietgone, Red Light Winter, Dog Sees God (Helen Hayes Award nomination), Polaroid Stories; Olney Theatre Center: Tiger Style!. Broadway: Lincoln Center & Kennedy Center TYA: Where Words Once Were; International: Actor's Actors Inc. Manila: Our Country's Good.
Renea S. Brown (Vi Waters) - Folger Theatre: The Reading Room, A Midsummer Night's Dream; Arena Stage: Change Agent; Shakespeare Theatre Company:The Tempest, Macbeth; Kennedy Center: Love Factually; Chesapeake Shakespeare Theatre Company: Romeo and Juliet, Macbeth; Theatre Prometheus: Macbeth, Cymbeline. Regional credits include The Wolves at McCarter Theatre; Othello, Sense and Sensibility, and Twelfth Night (first Black woman to perform) at Island Shakespeare Festival. Wedding Band and The Little Princess at QuintessenceTheatre; Much Ado About Nothing, A King and No King, and A Chaste Maid in Cheapside at American Shakespeare Center. MFA: Academy of Classical Acting.
Jonathan Del Palmer (Jimmy) Rep Stage: Kill Move Paradise. Shakespeare Theatre Company: Hamlet (u/s). Constellation Theatre Company: Moon Man Walk. 1st Stage: columbinus, The Member of the Wedding, The Rainmaker. Theater Alliance: Day of Absence. Avant Bard Theatre: Suddenly Last Summer, Julius Caesar. Rorschach Theatre: Sing to me Now. 4615 Theatre: Life Jacket. Library of Congress: The Conjure Man Dies. Off-Broadway: 54 Below: How To Quit Your Day Job.
John Floyd (Will Waters) - Folger Theatre: The Reading Room, A Midsummer Night's Dream, Macbeth, Antony and Cleopatra, Timon of Athens. Ford's Theatre: A Christmas Carol. Woolly Mammoth Theatre Company: There's Always the Hudson. Regional: Williamstown Theatre Festival: Unknown Soldier. Trustus Theatre: Marcus: or The Secret of Sweet, Peter and the Starcatcher, Marie Antoinette. Theatre South Carolina: The Three Musketeers, Hamlet, The Trojan Women, The Women of Lockerbie, Ajax in Iraq, Yellowman, King Lear, The Importance of Being Earnest.
Kaiya Gross (Sprite) - Signature Theatre: The Color Purple, RENT. Next Stop Theatre: Beehive; the 60's Musical. Olney Theatre Center: Miss You Like Hell, Kinky Boots. Duluth Playhouse: Ragtime. Virginia Stage Company: A Christmas Carol, The Earth Remembers. World Stage Theatre: Amazing Grace. Norfolk State University Theatre Company: The Color Purple, Once on this Island, Eclipsed. BS Exercise Science/Kinesiotherapy from Norfolk State University.
Equiano Mosieri (SOS) - Bedlam Theater: Titus Andronicus. Commonwealth Shakespeare Company: Romeo and Juliet. LaMama ETC: Let Us Seek Death. Hand-picked by Craig "muMs" Grant to play The Revolutionary in Beauteous. Actor's Shakespeare Project: A Midsummer Night's Dream. Central Square Theatre: The Convert (Elliot Norton Award). New Ohio Theater: In Fields Where They Lay. Director | Creator: The Living Theatre, Sao Paulo, Brazil: Electric Awakening. Equiano spends his days developing intergenerational positive impact for vulnerable communities. MFA: Brandeis University.
Reg Wyns (Black) - The Hard End (Off-Broadway), Oklahoma (The Depot Theater), Top Dog Underdog (NYC), Magga-Man Sketch Comedy Show (NYC), and his one man show Reg Wyns' Got a Story to Tell. Film & TV: Serendipity, Brown Sugar, Law & Order, Law & Order SVU, A New York Minute, and Cold Feet which he also co-produced. Reg performs musically with Sample Sale Music & his band The Resistance. He has toured internationally with Angie Stone, Jamiriquoi, Amy Winehouse, Estelle, and US3. Training: Susan Batson, The Public Theater Shakespeare Lab, NTI: The Eugene O'Neill Theater, Connecticut College.

Creative Team Bios:
Vernice Miller (Director) - is a Jamaican born, Afro-Caribbean theater artist who is passionate about the arts as the most universally accessible agent for positive social change. Directorial highlights include long-term collaborations with: Pulitzer Prize-winning jazz musician Wynton Marsalis, opera diva Jessye Norman, HBO comedienne Hazelle Goodman, and Hip Hop legend Malik Work. International credits: Three Women (Break the Silence) by anthropologist Dr. Omotayo Jolaosho for South Africa's Market Theatre Lab (a performance about women finding their voices amidst gendered repression of their bodily and sexual autonomy); Nomansland (performed/co-directed) with Seth Baumrin's Subpoetics International in Slovenia, Ukraine and Poland. Television: Shadowed director Felix Alcala on the CBS series Madam Secretary throughout filming of season 6 episode 9 "Carpe Diem." Directed both the inaugural and revived productions of Bee Trapped Inside the Window by Saviana Stanescu for Heartbeat Ensemble, the Romanian Cultural Institute and Ithaca's Civic Ensemble. Commissioned by Godfrey L. Simmons, Jr., Bee is a work that explores the effect of modern-day slavery on the lives of three ethnically different American women living in CT. Co-founded A Laboratory for Actor Training Experimental Theatre Company with Joann Maria Yarrow, to evolve work they began with Roberta Carreri at Eugenio Barba's Odin Teatret in Denmark.

Karen Ann Daniels (Playwright) is the Director of Programming of the Folger Shakespeare Library and Artistic Director of Folger Theatre. Prior to joining the Folger, she was director of the Mobile Unit at The Public Theater in New York, producing tours around all five boroughs and bringing the tools of theater to the incarcerated community through Mobile Unit In Corrections (MUiC). As the associate director of The Old Globe's Arts Engagement department, she managed community partnerships, and created, piloted, and implemented cornerstone programs such as Globe for All, Behind the Curtain, coLAB, Community Voices, and Reflecting Shakespeare. A native San Diegan, she is a thought-leader, facilitator, and contributing architect for creating tools to help cultural institutions integrate anti-racism, equity, accessibility, community and audience engagement, and shared leadership as a long-term mission-oriented strategy for organizational growth. She is a 2021 Fellow at the Atlantic Fellows on Racial Equity, a network of leaders from the US and South Africa. She served as chair of the City of Chula Vista's Cultural Arts Commission, as well as the New California Arts Fund Leadership and Learning Committees, and is a co-producer and facilitator for the biannual Shakespeare in Prisons Conference and Network. In recent years, her creative work focused on co-creation as a composer/lyricist/playwright for musicals like gather 'round and The Ruby in Us, centering the lives and stories of community.

Malik Work (Playwright) is a founding member of The Real Live Show, a music conglomerate known for bringing the New York City jazz and hip hop communities together, transforming the culture of both. He's written and performed the hip hop musical Verses @ Work, a one-man show that toured with the Public Theater (nominated for Best Solo Performance at the AUDELCO Awards). The film version of Verses @ Work was distinguished by the Hip Hop Film Festival, the Harlem International Film Festival, and won the International Spotlight Award at the Los Angeles Brazilian Film Festival. He has been the commercial voice of various brands, from HBO Boxing to Fiber One. Malik is currently the voice of Planet Word, an
immersive museum of the English language in Washington D.C. He has composed and performed poetry.