THE ROOM Parody Musical To Premiere At Orlando Fringe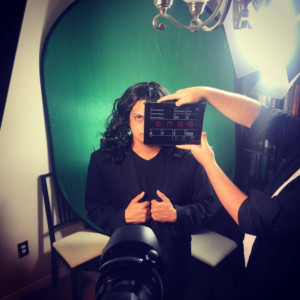 There's a new musical that's sure to tear you apart!
Following an initial report about a January 2018 premiere, producers announced that OH HI, JOHNNY!- The "Room-sical" Parody, will push back their premiere to May of 2018 at the Orlando Fringe Festival.
Based on the 2003 cult hit, "The Room", the new parody musical imagines what would happen if the film's writer, director, producer, and star (Tommy Wiseau) were allowed free reign of the stage adaptation. What follows is Tennessee Williams by way of Jerry Herman in a comedic farce complete with interpretive sex scenes, tuxedo football, and spoons.
Dubbed the "Citizen Kane" of bad movies, "The Room" has gained a cult following in recent years. A film based upon a behind the scenes tell all, "The Disaster Artist", opened in theaters this December starring James Franco.
OH HI, JOHNNY! features a book by Bryan Jager (The Spielers, (white) Hamilton), with music & lyrics by Alex Syiek (The Pokémusical, Giraffenstein). The production is also directed by Bryan Jager, with choreography by Michelle Alagna (Thanskilling the Musical, Debbie Does Dallas), and is produced by The RagTag Collective (headed by Dana Searing and Matthew Sheffler).
Orlando theatre favorite, Henry Gibson-Garcia (O-Town, The Spielers), stars as Tommy Wiseau and announced the production's premiere in a YouTube trailer.
Also starring are Dana Searing as Lisa, Kyle Masteller as Mark, Adam Delmedico as Denny, Kelley Mauro as Claudette, Chloe Brewer as Michelle, Collin East as Mike, Aaron Sherry as Chris-R, and Megan Borkes as the Stage Manager. They are joined by Toni Bonaccorso, Cassandra Heinrich, Devon Lewno, Heidi Metz, Justin Mousseau, Daniel Scott Charles Wirth, Josh Solomon, and Jaclyn Thomas.
Additional creatives, and details (including ticketing) will be announced at a later date.
For more info, follow OH HI, JOHNNY on Facebook @ohhijohnny.
More Hot Stories For You