World Premiere Of Charise Greene's CANNIBAL GALAXY: A LOVE STORY To Play The New Ohio
Cannibal Galaxy: a love story was an EST Sloan finalist and received a workshop production at Xavier University in Cincinnati, Ohio.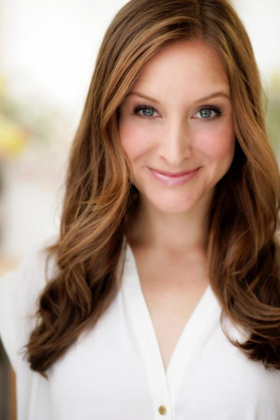 Between Two Boroughs will present the World Premiere of Charise Greene's Cannibal Galaxy: a love story, directed by Jenn Haltman (Summertime with Between Two Boroughs) at the New Ohio Theatre (154 Christopher Street between Washington and Greenwich Street), June 8-17. Performances will be Friday, June 8 at 8pm, Saturday, June 9 at 3pm & 8pm, Sunday, June 10 at 3pm, Monday, June 11 at 8pm, Wednesday, June 13 at 8pm, Thursday, June 14 at 8pm, Friday, June 15 at 8pm, Saturday, June 16 at 3pm & 8pm, and Sunday, June 17 at 3pm. Tickets ($25) are available for purchase in advance at www.BetweenTwoBoroughs.com. The performance will run approximately 90 minutes with no intermission.
It's business as usual at the Washington D.C. Science Museum where the employees' personal lives keep getting in the way. Jo wants a child but is unable to secure an inseminator. Chet longs to make love, but dating kinda sucks and gaming is way more awesome. Claire searches for purpose by digging directly toward the center of the earth. Vadim prioritizes the needs of others but wouldn't know his own if they crawled into bed with him. Eloise lives in a treehouse and brushes her teeth with space particles. When chaos ravages a perfectly average day, these co-workers are flung into a cosmic galactic shift, rearranging their internal cartography. In these desperate times, Cannibal Galaxy: a love story is a new play about how we keep breathing as America eats itself alive.
Cannibal Galaxy: a love story was an EST Sloan finalist and received a workshop production at Xavier University in Cincinnati, Ohio. This production will be the play's World Premiere.
Charise Greene (Playwright) is a playwright, director, coach, and actor creating works in NYC. Her writing has been workshopped with Fault Line Theatre, produced at Xavier University, and a finalist for the EST Sloan Grant. She has dialect coached Ruth Wilson, Dominic West, Matt Smith, Priyanka Chopra, Anne Hathaway, Jennifer Saunders, and others, and she has voice/dialect coached numerous productions in NYC. Charise has worked as an actor at The Signature, New York Theatre Workshop, Ensemble Studio Theater, JACK, The Flea, and more. Charise has been on the acting faculty at Barnard/Columbia (where she also directed) and taught acting at numerous other universities across the nation. She holds her MFA in Acting from Brown/Trinity Rep, where she was a Stephen Sondheim Fellow. www.charisegreene.com
Jenn Haltman (Director) In addition to directing Summertime and The Understudy for Between Two Boroughs, Jenn's credits include Cast and Loose Live! at Joe's Pub and Maybe Never Fell for Axial Theatre Company. She is also a freelance theatre, film, and new media casting director. Recent theatre projects include Babette's Feast, Red Herring, The Niceties, and Sex and Other Disturbances (Portland Stage), A Christmas Carol (Hartford Stage), The Music Man, Far Away (Sharon Playhouse), and The Wedge Horse (Fault Line). Films include "Boy Meets Girl" (dir. Eric Schaeffer), the award-winning short "Behind the Wall" (dir. Bat-Sheva Guez), and the 2017 Sundance selection "Madeline's Madeline" (Josephine Decker). Previously, she was the Casting Associate at New York Theatre Workshop (shows include Peter and the Starcatcher, Little Foxes, Aftermath, The Seven) and worked with Page 73 Productions, Pig Iron Theatre Company, and Soho Rep.
Between Two Boroughs was co-founded by Jenn Haltman and Becca Schneider in 2014. Previous productions include Theresa Rebeck's The Understudy at The Secret Theatre and Charles Mee's Summertime at Gowanus Loft. We choose projects that scare us. Through empathy, humor, and bold simplicity, we share stories that embrace the impossibilities of life, love, and art. We foster a community of artists who choose to take risks and, through the work, incite conversation about our world. We want you to be a part of that conversation. www.betweentwoboroughs.com
New Ohio Theatre is a two-time Obie Award-winning theatre under the leadership of Robert Lyons, Artistic Director, and Marc Stuart Weitz, Producing Director. The New Ohio serves New York's most adventurous theatre audiences by developing and presenting bold work from today's vast independent theatre community. They believe the best of this community, the small artist-driven ensembles and the daring producing companies who operate without a permanent theatrical home, are actively expanding the boundaries of where American theatre is right now and where it's going. From their home in the West Village's historic Archive Building, the New Ohio provides a high-profile platform for downtown's most mature, ridiculous, engaged, irreverent, gut-wrenching, frivolous, sophisticated, foolish and profound theatrical endeavors. The theatre is accessible from the #1 train to Christopher St. or A, B, C, D, E, F or M train to West 4th St. For info visit www.NewOhioTheatre.org.
PHOTO: Playwright Charise Greene