Soho Rep. Adds Second Extension to Jackie Sibblies Drury's FAIRVIEW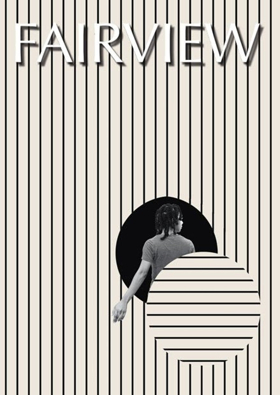 In response to overwhelming demand, Soho Rep. (Sarah Benson, Artistic Director; Cynthia Flowers, Executive Director) extends the world premiere of Jackie Sibblies Drury's Fairview, directed by Sarah Benson, a second time, through August 12. Beginning July 10, OBIE-winning performer and Elevator Repair Service company member April Matthis (Everyone's Fine with Virginia Woolf, Iowa at Playwrights Horizons) will replace Roslyn Ruff. Performances in this second extension, July 24 - August 12, are made possible by a generous grant from the Ford Foundation.
In Fairview, the Frasier family (Mayaa Boateng, Charles Browning, Roslyn Ruff/April Matthis and Heather Alicia Simms) is gearing up for Grandma's birthday, and Beverly needs this dinner to be perfect. Plus, the radio's on the fritz, her sister Jasmine is drinking, her husband Dayton isn't helping, her daughter Keisha is a typical teenager, and her brother Tyrone might not show up at all! But as Beverly's hostess-neurosis begins to get the better of her, and as Keisha's adolescent malaise begins to seem like maybe it could be something else-something stifling yet unseen-there's an unsettling shift: we realize this family is being watched.
In a 2013 New York Times article, Jackie Sibblies Drury was quoted emphasizing that "under no circumstances" would her next play be a "family drama around a kitchen table." Fairview may at first seem a revision of that assertion-until, instead, it offers an eviscerating explanation of it, "underlining both the ease and the power of spectatorship" (Sara Holdren, in a New York Magazine review) and "challeng[ing] us with some fairly direct shit." (Hilton Als, reviewing the play in the current issue of The New Yorker)
Fairview has garnered great acclaim. Hilton Als writes in The New Yorker, "I found it hard to predict where Drury would go next, because her mind is so free...[Fairview is an] outstanding, frustrating, hilarious, and sui generis new play (directed with dynamism by Sarah Benson)." In a Critic's Pick review for The New York Times, Ben Brantley calls the play "dazzling and ruthless" and "one of the most exquisitely and systematically arranged ambushes of an unsuspecting audience in years." On American Theatre's "Token Theatre Friends" podcast, Jose Solís called the play "brainy, so smart, but also really, really entertaining." In the Village Voice, Miriam Felton-Dansky writes that Fairview is "insightful, mournful, and harboring maybe a glimmer of hope," beginning "as a family comedy..." that soon becomes "a meticulously crafted, metatheatrical experiment in racial discourse." Sara Holdren of New York Magazine writes, "It left me with the blood pounding in my ears, feeling like a witness to something unwieldy."
Until July 8, the cast for Fairview, which Holdren calls "uniformly excellent," consists of Mayaa Boateng (The Village of Vale at Lincoln Center; The Public's Julius Caesar), Charles Browning (Negro Ensemble Company's The Cost at La MaMa) Roslyn Ruff (Suzan-Lori Parks' The Death of the Last Black Man in the Whole Entire World at the Signature Theatre, All the Way on Broadway), Heather Alicia Simms (Broadway revivals of A Raisin in the Sun and Ma Rainey's Black Bottom), Hannah Cabell (Classic Stage Company's As You Like It, Suzan-Lori Parks' Venus at the Signature Theatre), Natalia Payne (Roundabout Theatre Company's The Last Match, Playwrights Horizons' Me, Myself & I), Jed Resnick (Off-Broadway productions of Avenue Q, Rent), and Luke Robertson (feeling. at New Ohio Theatre, Neva at The Public Theater).
The creative team for Fairview includes Raja Feather Kelly (choreographer), Tony Award-winner Mimi Lien (scenic designer), Montana Levi Blanco (costume designer), Amith Chandrashaker (lighting designer), Mikaal Sulaiman (sound designer), J. David Brimmer (fight director), Cookie Jordan (hair and wig designer), Stephanie Yankwitt & Margaret Dunn, TBD Casting (casting directors), Ryan Courtney (props master), Garrett Allen (associate director), Will Duty (production manager), Terri K. Kohler (production stage manager), and Mariah P. MacKenzie (assistant stage manager).
Soho Rep. introduced New York audiences to Sibblies Drury's work with the premiere of her "inventive," "pulse-pounding" We Are Proud to Present...(The New York Times, Time Out New York, and New York Magazine Critics' Picks.) In that play, a troupe of American actors stumbles over questions of authenticity and appropriation as they attempt to reconstruct the little-known first genocide of the 20th Century and land in an exploration that hits closer to home. Like We Are Proud to Present..., Sibblies Drury's latest workis by turns funny, disorienting, and unsettling.
Sarah Benson says, "We Are Proud ... remains one of my all time highs at Soho Rep. and I am delighted to be welcoming Jackie back and directing her play. Jackie's work engages with some of the thorniest questions in a thrilling theatrical form. She collides intimacy and civic scope to ultimately invite an audience to complete the experience of the play. Never has that been truer than in her new play Fairview."
Fairview illustrates the value of two programs through which Soho Rep. nurtures playwrights: the Writer/Director Lab, through which Sibblies Drury first came to the organization, and which she now co-chairs, and Soho Rep.'s Studio program, where the play was workshopped after being co-commissioned with Berkeley Repertory Theatre. In October, this world premiere production will travel to Berkeley Rep.
Remaining performances of Fairview take place through August 12 (see schedule above) at Soho Rep., located at 46 Walker Street in Manhattan. Admission tickets are $35 general/$65 premium from June 19 - July 8, and $45 general/$85 premium from July 10 - August 12, and can be purchased by visiting sohorep.org or calling 212.352.3101. $30 general rush and $20 student rush (valid school ID) tickets are available at the box office 30 minutes prior to curtain for each performance, no advance sales. $0.99 Sunday tickets will be offered on July 8 at 7:30pm and are available first come, first served at the box office only.