Photo Flash: The Queen's Company Presents THE WONDER
The Queen's Company, NYC's acclaimed all-female classical theater company, is proud to present a rare revival of Susanna Centlivre's luscious classic comedy of intrigue, The Wonder, directed by The Queen's Company Artistic Director Rebecca Patterson. The Wonder runs from February 26 - March 14, 2010 in a limited engagement at The Kirk Theater, located in the Theatre Row Complex at 410 West 42 Street between 9 & 10 Avenues in NYC. The play previews on February 26 for a February 27 opening.
Performances are Tuesdays - Saturdays at 7:30pm and Sundays at 3pm with an additional matinee on Saturday March 13 at 2pm. A post-show discussion with Ms. Patterson and the cast will take place on Sunday, March 7. Tickets are $18 and can be purchased online at http://www.TicketCentral.com or by calling 212-279-4200. Trains: A, C, E, 1, 2, 3, 7, 9, N, Q, R, S, W to 42 St. For more information on the company and the play visit http://www.QueensCompany.org.
Can you keep a secret? On the run from an arranged marriage, Isabella puts her life and happiness into the hands of her friend Violante. How far will Violante go to keep Isabella's secret? Fiery brothers, amorous Englishmen, lovers in closets, daring getaways, passionate breakups and tearful reconciliations are but a few of the delights in store. The Queen's Company's celebrated all-female cast stars in Susanna Centlivre's luscious classic comedy of intrigue, one of the most popular shows of the 1700's. Happy ending guaranteed.
Why did The Wonder, after 100 years of being the most produced play in Europe and the Colonies (including NYC) and outselling all other Restoration classics, disappear? How did such a remarkable play fall out of favor? The Wonder addresses the theme of the burden that patriarchy places on young women, and at a certain point Susan Centlivre began to suffer from prejudice and outright attacks due to both the strong female characters in The Wonder as well as her status as a female playwright at that time in history. She was classified as a loose woman and treated as suspect by critics, viewed more as a curiosity than a serious playwright. The themes within The Wonder continue to resonate today, including the conflict between the young and old, the collision of different cultures and, above all, the predicament of women stifled within a patriarchal society. The Queen's Company is well suited with its all-female cast to present the play in a unique new light.
Joyful. Bold. Sexy. Funny. Elegant. Explosive. Riveting. The Queen's Company is a nonprofit organization dedicated to the creation of innovative productions of classical plays featuring all-female ethnically diverse casts. Their work is known for its exquisite use of language, bold physicality, creative storytelling and artistic playfulness that interweaves music and movement sequences with the classical text. They offer female artists a broader range of roles with less focus on gender and race. Founded in 2000, they've presented eleven critically acclaimed productions directed by founding Artistic Director Rebecca Patterson. They also develop potential productions through workshops and encourage others to present their work.
Rebecca Patterson is the Artistic Director of The Queen's Company. Past Queen's Company productions include Twelfth Night, The Taming of the Shrew, Edward II, School For Scandal, Much Ado About Nothing, The Lucky Chance, Antony & Cleopatra, The Feign'd Courtesans, The Duchess of Malfi, The Rover and Macbeth. Patterson's other NYC directing credits include Wapato (Women's Project), Greeks & Centaurs (Women's Project), The Gabriels (SPF) and The Imaginary Invalid (Resonance Ensemble).
Rebecca Patterson states, "There are many compelling reasons for all-female casts in classical plays, the most obvious being the wealth of untapped talent and interpretations of our female actors. When we start talking about the humanity of a character with their own particular mix of male and female characteristics, that's when things become exciting. There are many examples of classical productions with predominantly male casts. Our aesthetic is neither better nor worse. It is simply different. It allows for a diversity of voices, insights and access, enriching our understanding and enjoyment of classical plays."
Photo credit: Bob Pileggi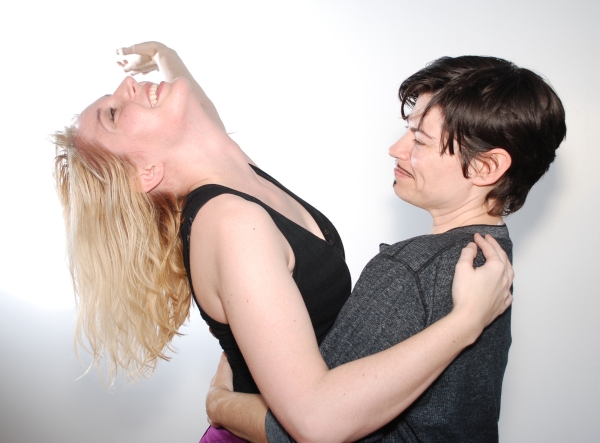 Valerie Redd and Virginia Baeta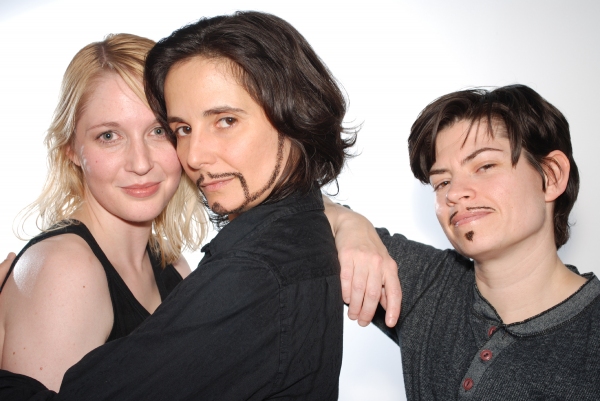 Valerie Redd and Virginia Baeta and Amy Driesler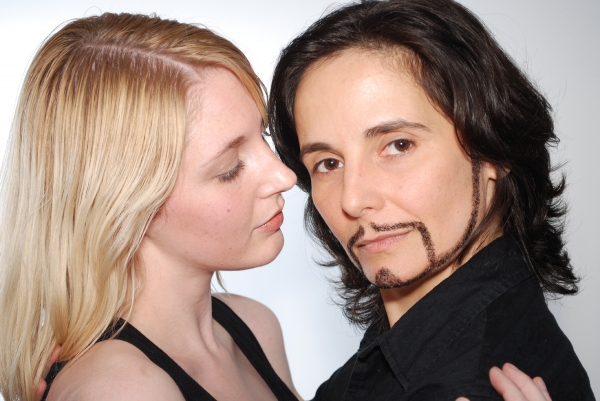 Valerie Redd and Virginia Baeta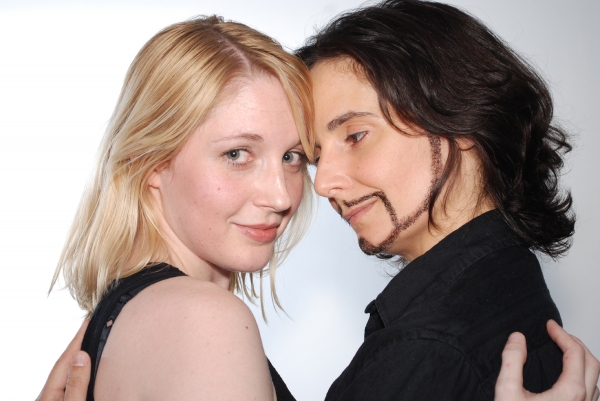 Valerie Redd and Virginia Baeta