Photo Flash: Meet the Company of Three Day Hangover's TWELFTH NIGHT
Three Day Hangover presents TWELFTH NIGHT or, Sir Toby Belch's Lonely Hearts Club Cabaret, their next immersive Shakespeare event performed in a bar. The first full production of their 2014 Season,TWELFTH NIGHT, written by William Shakespeare and adapted by Beth Gardiner, will be staged at McGee's Restaurant and Pub, 240 West 55th Street (bet. Broadway & Eighth Ave.) in NYC from June 6-30, 2014. Meet the company below!
Beth Gardiner (The HAMLET Project: Summer in the City) directs a cast of ten, including Matt Bradley*, Ben Charles*, Nathan Crocker*, Laura Gragtmans*, Colleen Harris*, Ciara Rose Griffin, Lloyd Mulvey*, Blake Segal*, Amanda Sykes*, and Perry Young*. These incredible actors will be backed up by NYC's hottest live karaoke band, Rock Star Karaoke NYC. *Appearing courtesy of Actors' Equity Association. AEA Approved Showcase.
TWELFTH NIGHT or, Sir Toby Belch's Lonely Hearts Club Cabaret is Three Day Hangover's ode to the surprising, delightful, and ridiculous ways we find to love and live with each other in the concrete wonderland that is New York City. Shakespeare's story of missed connections, frustrated love and the audacious pursuit of happiness is turned on its head with LIVE BAND KARAOKE! We'll drink. We'll sing. Maybe you'll sing, too? If music be the food of love, ROCK on!
Three Day Hangover is a New York City theater company that produces fresh, unexpected, immersive, joyful productions of classic plays in bars. We tell great stories and celebrate some of the most beautiful language in the world. We meet our audiences on their turf. We want our audiences to have a beer and relax. Then we want them to lean forward and get swept up in a story told in a way they've never seen before. THREE DAY HANGOVER was founded in 2013 by Beth Gardiner, David Hudson, and Lori Wolter Hudson. For more information and to keep up to date on #boozyshakespeare, visit threedayhangover.com.
Tickets to TWELFTH NIGHT are $15. They can be purchased by visiting ThreeDayHangover.com, lonelyheartsclubcabaret.brownpapertickets.com or by calling 800-838-3006. A full cash bar (no drink minimum!) is available throughout the event. Performances for TWELFTH NIGHT will be held at 8pm on Friday & Saturday, June 6-7; Friday, June 13; Sunday &Monday, June 15-16; and Friday-Monday, June 20-23 & June 27-30.
Photo Credit: Lloyd Mulvey

Perry Young as Antonio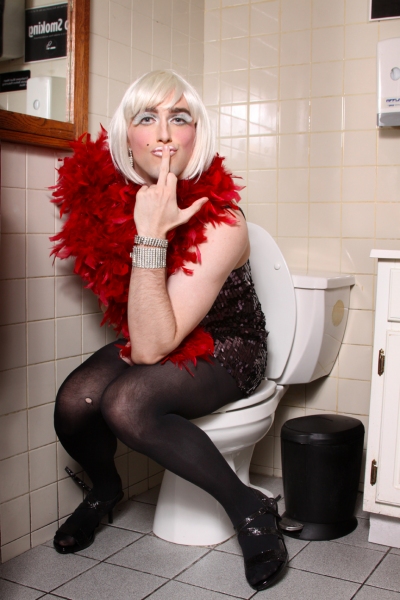 Matt Bradley as Feste

Nathan Crocker as Malvolio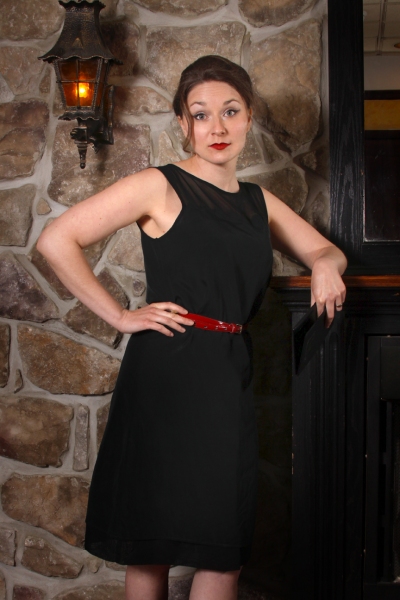 Ciara Rose Griffin as Maria

Amanda Sykes as Olivia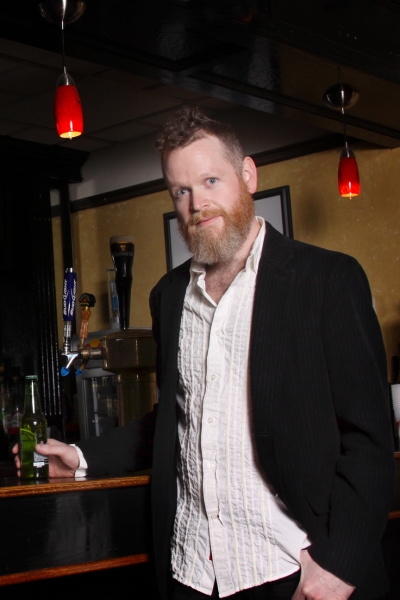 Lloyd Mulvey as Orsino

Blake Segal as Sebastian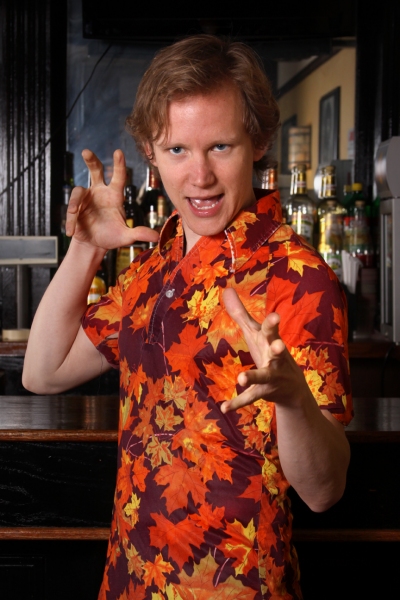 Ben Charles as Sir Andrew Aguecheek

Colleen Harris as Sir Toby Blech

Laura Gragtmans as Viola

People of Illyria, Regulars: Perry Young, Blake Segal, Matt Bradley, Amanda Sykes and Ben Charles

People of Illyria, Staff: Lloyd Mulvey, Laura Gragtmans, Nathan Crocker, Ciara Rose Griffin and Colleen Harris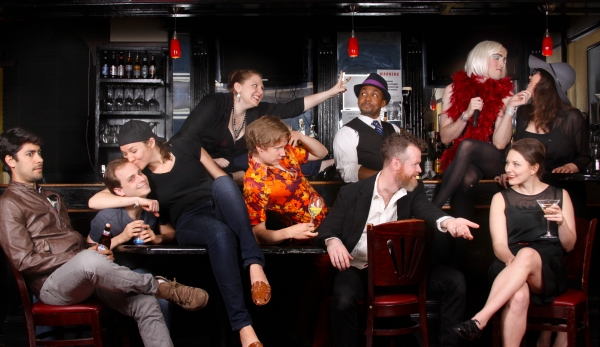 The Company of TWELFTH NIGHT