Photo Flash: La MaMa Celebrates the 70th Anniversary of The Actors Studio with Mayoral Proclamation
Joining in the opening night festivities for The Last Days of Judas Iscariot at The Ellen Stewart Theatre at La MaMa (66 East 4th Street): Ellen Burstyn, Co-President of the Actors Studio; Carla Hoke-Miller, Director of Theatrical Partnerships for the Mayor's Office of Media and Entertainment; Ruben Blades; Lee Grant; Michael Aranov (OSLO); Valda Setterfield; Patricia Bosworth; Margaret Colin; and many others. This limited Off-Broadway engagement continues through March 26th. The Last Days of Judas Iscariot is enjoying an extended run at La Mama after being developed at the Actors Studio as part of the Theater & Social Justice program, using Actors Studio members.
Academy Award winner and long time member of the Actors Studio Estelle Parsons directs a cast that includes Richarda Abrams, Bob Adrian, Victor Almanzar, Erick Betancourt, Michael Billingsley, Fig Chilcott, Suzanne DiDonna, Lash Dooley, Timothy Doyle, Gabe Fazio, Gabriel Furman, Leland Gantt, Daniel Grimaldi, Shashwat Gupta, Con Horgan, Liana Jackson, Jay Johnston, Burnadair Lipscomb-Hunt, Beth Manspeizer, Javier Molina, Marcus Naylor, Myla Pitt, JoAnna Rhinehart, Delissa Reynolds, and Count Stovall. This is the first time the play will be performed with a full cast, without using double or triple casting (actors taking on more than one role).
La MaMa is dedicated to the artist and all aspects of the theatre. The organization has a worldwide reputation for producing daring performance works that defy form and transcend barriers of ethnic and cultural identity. Founded in 1961 by award-winning theatre pioneer Ellen Stewart, La MaMa has presented more than 5,000 productions by 150,000 artists from more than 70 nations. A recipient of more than 30 Obie Awards and dozens of Drama Desk, Bessie, and Villager Awards, La MaMa has helped launch the careers of countless artists, many of whom have made important contributions to American and international arts milieus. La MaMa's 55th season celebrates the creative and collective histories of La MaMa's local and global communities. Since its beginning, La MaMa has forged creative partnerships with artists based in different parts of the U.S., Europe, Asia, Africa and South America. In recent years, these long-term relationships have taken on new life through distance collaborations over the Internet. The 55th season embraces new pathways forged in performance and technology to connect the myriad experiences, politics, conflicts, aesthetics, intimacies and dreams of people and communities participating in an increasingly globalized world.
The Last Days of Judas Iscariot
will be performed Thursdays through Saturdays at 7pm and Sundays at 4 pm. The Ellen Stewart Theatre is located on East 4th Street between Bowery and Second Avenue (F train to Second Ave; N/R trains to 8th Street; 6 train to Astor Place). Tickets are $21 (including $1 facility fee) for Adults, $16 (including $1 facility fee) for Students and Seniors. Ten tickets are priced at $10 each for every performance (advance sales only) as part of La MaMa's 10 @ $10 ticketing initiative. To purchase tickets or for more information, visit
www.lamama.org
or call the box office at
212-352-3101
. Photo credit: Theo Cote

Proclamation in honor of the 70th Anniversary of
The Actors Studio
, presented by Carla Hoke-Miller, Director of Theatrical Partnerships for the Mayor's Office of Media and Entertainment.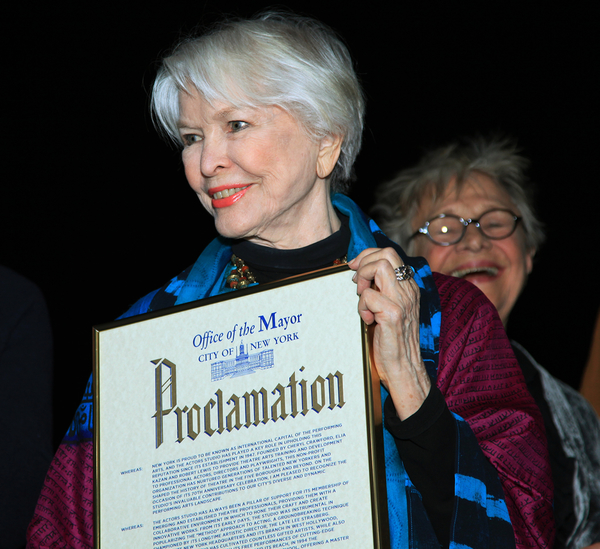 Ellen Burstyn
, co-Presidents of
The Actors Studio
, with
Estelle Parsons
Ellen Burstyn
, Co-President of
The Actors Studio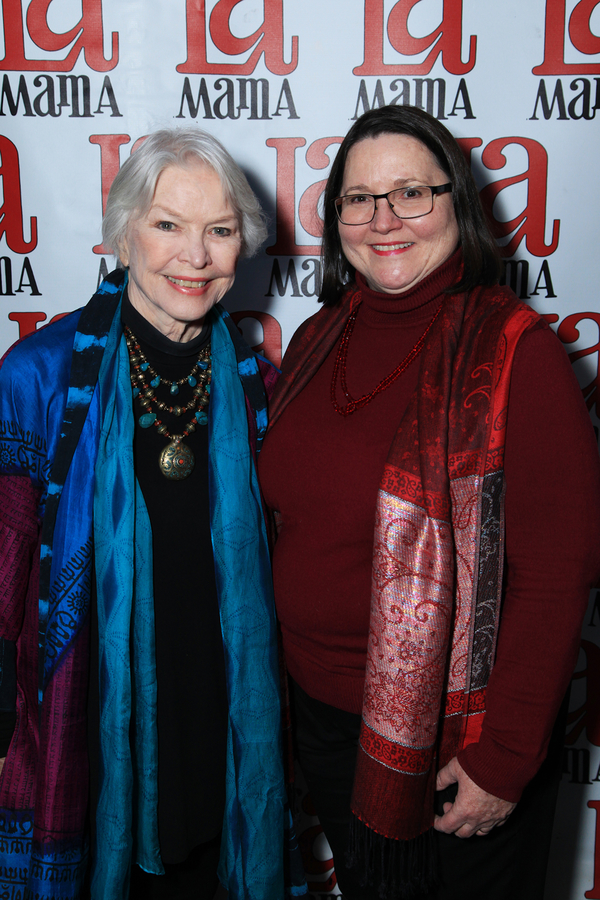 Ellen Burstyn
, Co-President of
The Actors Studio
, with Deborah Dixon, its Exec Director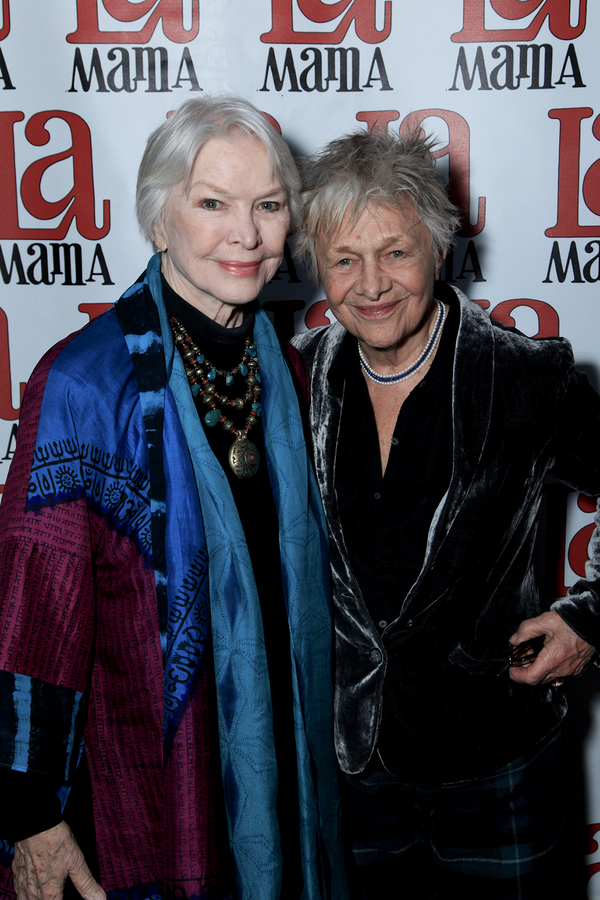 Ellen Burstyn
and
Estelle Parsons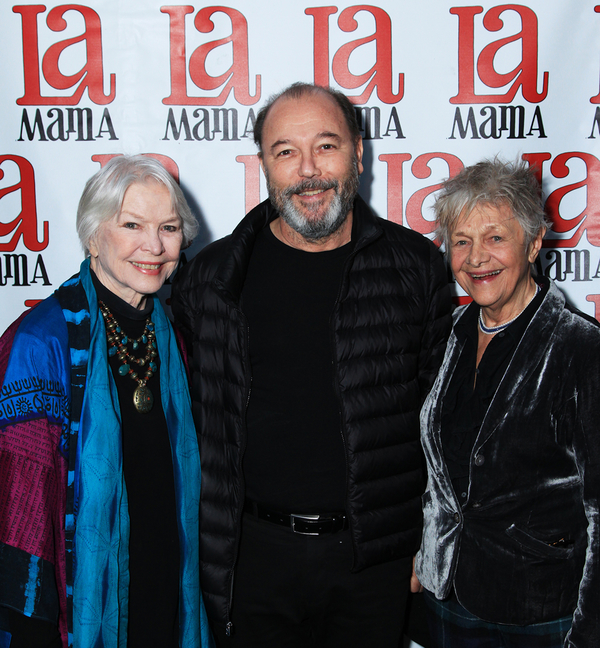 Ellen Burstyn
,
Ruben Blades
, and
Estelle Parsons
Lee Grant
, long time member of
The Actors Studio
attends the opening night
Margaret Colin
and
Estelle Parsons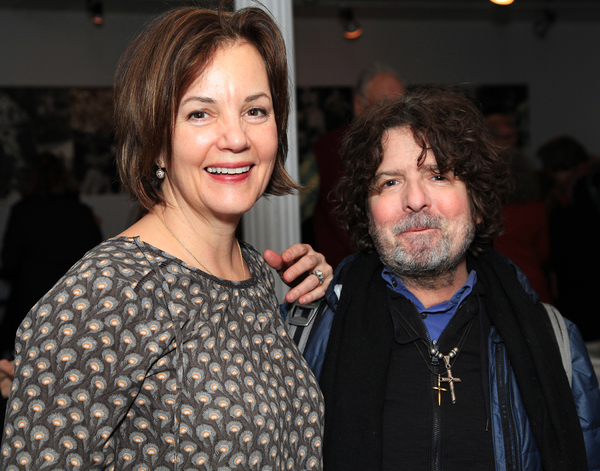 Margaret Colin
and
Billy Hopkins
Michael Aranov
, star of OSLO, with
Estelle Parsons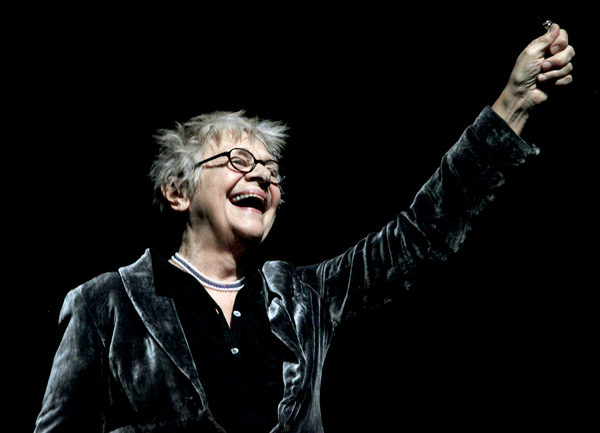 Estelle Parsons
, director of THE LAST DAYS OF JUDAS ISCARIOT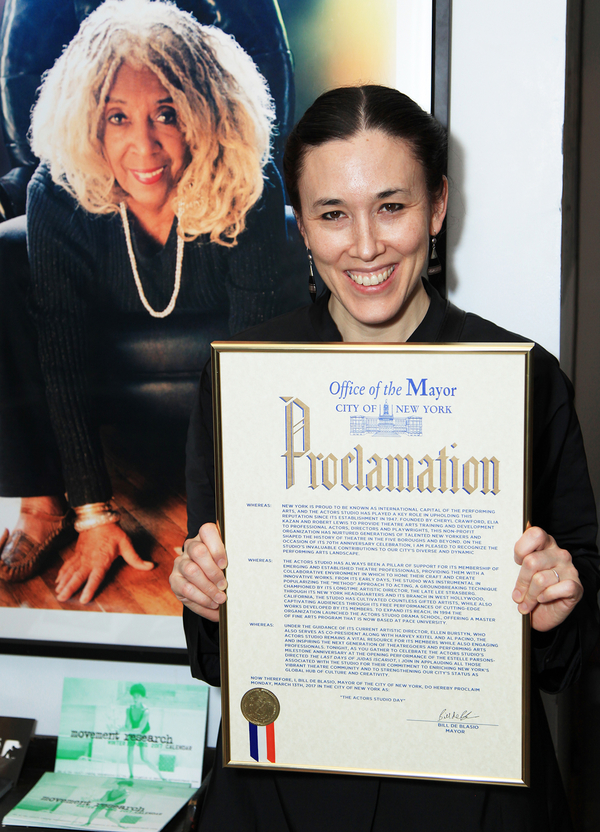 Mia Yoo
, Artistic Director of La MaMa