Photo Flash:' LILIES' Staged Reading at Middle Church
Arnie Burton, the star of the hit Broadway play The 39 Steps, joined The Deconstructive Theatre Project's one-night-only staged reading of Michel Marc Bouchard's play, Lilies, or The Revival of a Romantic Drama.  Lilies performed in the historic Sanctuary of Middle Church, built in 1872, in the East Village, on Monday, October 20th.  
The cast featured Marcus Neville (The Full Monty, City of Angels), Brian O'Neill (The Corner) Chad Brigockas (Gossip Girl) Colman Domingo (Passing Strange, Well), Andrew Keenan-Bolger (Spelling Bee), Matthew Nasser (La MaMa E.T.C.) and Vince Rimoldi (Camp,The Hillz).   
Also included in the cast for the reading was 
Kevin Curtis
, Eric Heusinger, Matt Mager, Jason 
Michael Miller
, and Matthew Skrincosky.  The production featured original music by 
Sonny Paladino
 and was co-directed & produced by Producing Artistic Director Adam J. Thompson and 
Ryan J. Davis
(White Noise).  The play has not been performed in a New York public reading since 1989.  Thompson and Davis decided to stage the play in a sight-specific atmosphere, and have partnered with Middle Collegiate Church in light of its commitment to promoting LGBTI rights and battling social injustice.  Middle Church is located at 50 East 7th Street, between 1st and 2nd Avenues.  The entrance to the Sanctuary is on 2nd Avenue at 7th Street.  More information at 
www.deconstructivetheatreproject.org.
Photo Credit Zach Hyman.

LILIES at Middle Church, East Village NYC

Colman Domingo and Arnie Burton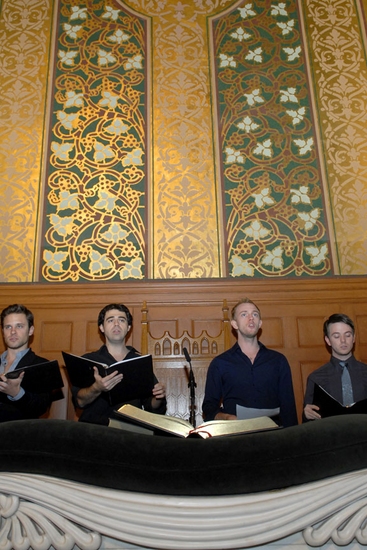 Matthew Skrincosky, Saum Eskandani, , Matt Mager and Jason Michael Miller

Vince Rimoldi and Colman Domingo

Co-Directors Adam J. Thompson and Ryan J. Davis with Composer Sonny Paladino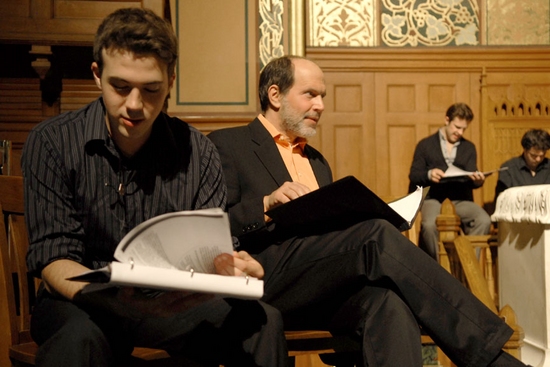 Matthew Nasser and Marcus Neville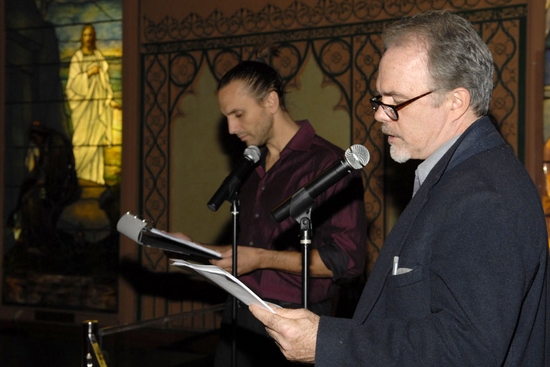 Chad Brigockas and Brian O'Neill

Sonny Paladino

Saum Eskandani and Matt Mager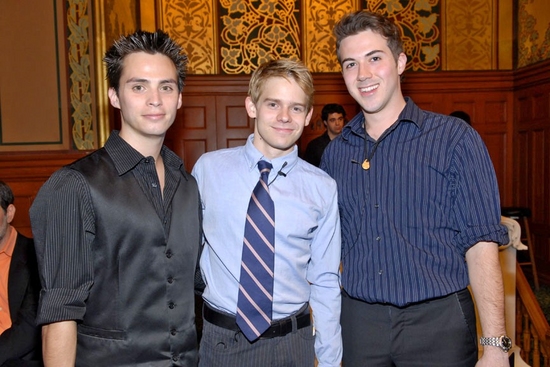 Vince Rimoldi, Andrew Keenan-Bolger and Matthew Nasser