Click Here for More Articles on SHAKESPEARE SPOTLIGHT
Photo Flash: Inside Shrunken Shakespeare Company's 2014 Fundraiser Gala, Featuring Paul Sorvino's KING LEAR
On Monday, April 21 Shrunken Shakespeare Company held their 2014 Fundraiser Gala at New York's TGB Theatre. The gala featured actor Paul Sorvino's "Lear" Adaptation. Scroll down to see some photos from the event!
Paul Sorvino starred as Lear, and he directed a cast of 20, including his own son, actor, director, and producer Michael Sorvino (Stuck, Center Stages; Merry Wives of Windsor, Princeton Rep.). Other cast members included Anne Bates (The Culture Project; 30 Rock), Clodagh Bowyer (Irish Rep, EST, The Sopranos), Robert Bryson (Film: "Desolation Angels," "West New York"), Yvonne Cone (Shakespeare & Co, SSC, TBG), Dominic Cuskern (Bway: Inherit the Wind; The Pearl Theatre Company), Ryan Duncan (Bway: Shrek; Off-Bway: Altar Boyz), Tyler Hollinger (The Public Theatre, The Mint), Chukwudi Iwuji (The Public/RSC: Anthony and Cleopatra; London Old Vic/BAM: Richard III with Kevin Spacey), Kurt Kingsley (Alabama Shakespeare Festival), Jennifer Martina (SSC), Wally Marzano-Lesnevich (Nylon Fusion Theatre Co: The Big Funk), Robert McKeon (Re:Group Theatre, Success Story), Michael Moreno (Shakespeare Forum: Merchant of Venice; Shakespeare & Co.: All's Well...), Sam Parrott (Shakespeare & Co), Wayne Powers (13 East, Laverne and Shirley, One Day at a Time), Brendan Sokler (Shakespeare & Co), Eric Tucker (Bedlam, Shakespeare & Co, Trinity Rep.), and Stephan Wolfert (Bedlam).
This contemporary staging of Shakespeare's greatest tragedy, set in 1905 with Lear as the CEO of a major corporation, revamped a tale of a king who decides to divide his kingdom between three daughters. He seeks to give the greatest share to the daughter that loves him the most. Lear, however, is blinded by pride and to the true intentions of those around him. His kingdom begins to drown in a sea of deceit and trepidation. The consequences of his kingdom's downward spiral reveal the worst and best parts of human nature itself. Sorvino's adaptation began filming on a full-length feature this year. The reading highlighted Sorvino's technique in interpreting classical text.
Ticket holders were welcomed by a step-and-repeat beginning at 7pm before they enjoyed the exclusive staged reading presentation followed by a talkback with the cast and members of SSC. A catered cocktail party capped the evening with cuisine from The Hourglass Tavern, pastries by pastry chefs Sam Householder as well as Lauren Finley of Finley Confections, Coffee Roaster from Parkside Café owner Tim Tate, and beer selections provided by Brooklyn Brewery.
All proceeds went toward SSC's 2014-2015 season, which will include productions of Chekhov's 3 Sisters, Kill Shakespeare, and a Shakespeare play to be announced.
In addition to a film version of "Lear" scheduled to begin production later this year, Paul Sorvino can be seen in an upcoming episode of the CBS series "Elementary," starring Lucy Liu. Sorvino has appeared in 110 films, and a variety of TV and theatrical productions over the last four decades. In 1974, he played Gloucester in a notable production of "King Lear" alongside James Earl Jones and Raul Julia for The New York Shakespeare Festival. Other notable performances include Paul Cicero in Martin Scorsese's "Goodfellas" (1990) alongside Robert De Niro, Joe Pesci, Lorraine Bracco and Ray Liotta, Henry Kissinger in Oliver Stone's "Nixon" (1995), and Fulgencio Capulet in Baz Luhrmann's "Romeo + Juliet " (1996), starring Leonardo DiCaprio and Claire Danes.
Joe Paradise (producer/creative consultant) has directed, taught and coached nine Academy Award, Tony and Emmy winning or nominated actors. He has directed four plays for The Actors Studio, including "One Day Wonder" with James Gandolfini and "Death of a Salesman" starring Rudy Bond. Paradise also has been awarded the "Distinguished Achievement in Directing" and an LA Drama Critic Award nomination for Best Director for his direction of "Trilogy Blue".
The production team included co-producing artistic directors Yvonne Cone and Jennifer Martina, production manager Christian LeMay, stage manager Jenna Bauman, lighting designer Kayla Gebhardt, and company manager Amanda Baumler.
Though Shrunken Shakespeare Company is shrunken in both size and stature, they have big aspirations. Their mission is to take classical theatre pieces, primarily Shakespeare, and throw them in the air, scramble them up, shorten them and sometimes even devise around them. Once staged, you will see them in a way that you have never experienced before. Shruken Shakespeare creates ensemble-driven classical theatre that incorporates various types of performance, including but not limited to: dance, music, acrobatics, and clowning. Their goal is to stay true to the text, all while making it relatable to a younger, more modern audience. They tailor every play to fit the space in which it is performed. This means, each play chosen is condensed to uniquely fit each venue. Thus, the site becomes the set.
Shruken Shakespeare aims to create a relationship between both the actor and the audience, resulting in both walking away with a profound understanding of each play and an exciting new perspective of what classical theatre means today. To learn more about SSC, visit www.shrunkenshakespeare.com.
Photo Credit: Matthew Dunivan and Joel Cone

Frederico Castelluccio and Bill Sorvino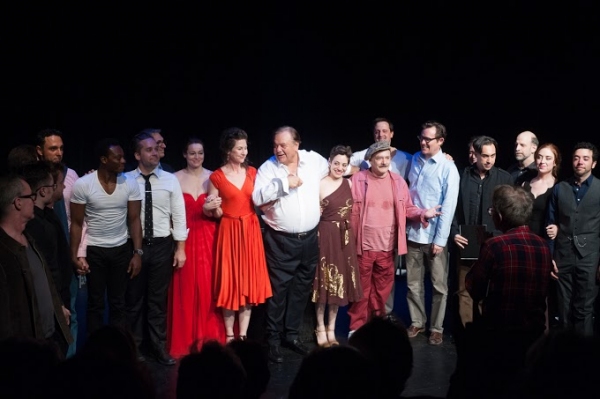 The Cast of Paul Sorvino's LEAR Adaptation

The Cast of Paul Sorvino's LEAR Adaptation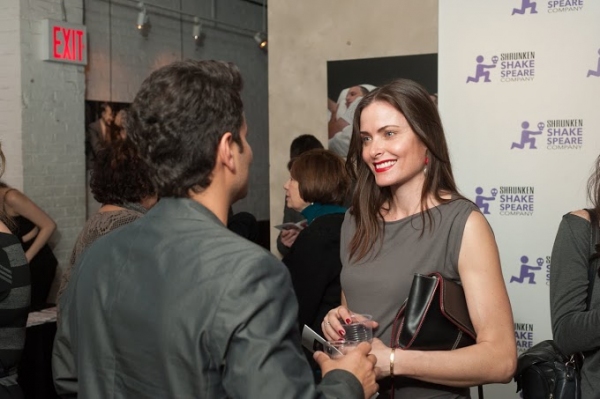 Tara Westwood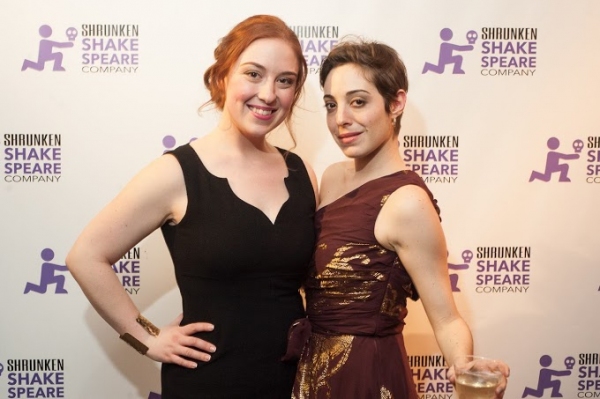 Jennifer Martina and Yvonne Cone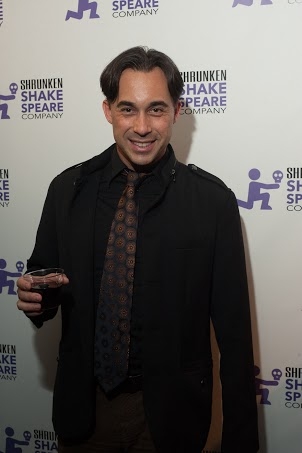 Ryan Duncan

Katya Zharkova, Yvonne Cone, Paul Sorvino, and Frederico Castelluccio

Naomi Kolstein and Clodagh Bowyer

Maddy Jarmon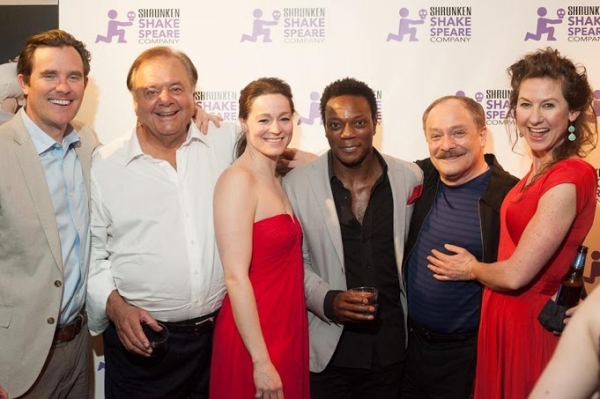 Eric Tucker, Paul Sorvino, Anne Bates, Chukwudi Iwuji, Wayne Powers, and Clodagh Bowyer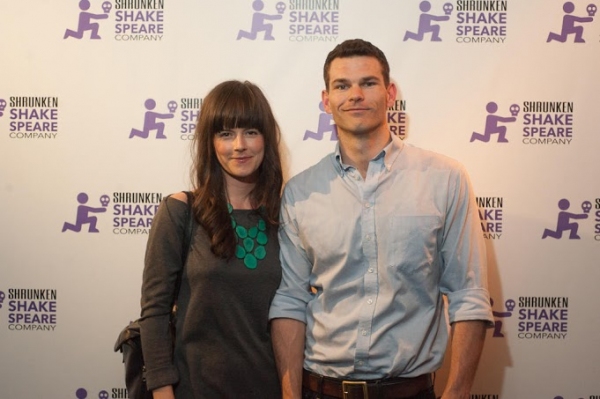 Jennifer Alcott Parkford and Josh Helman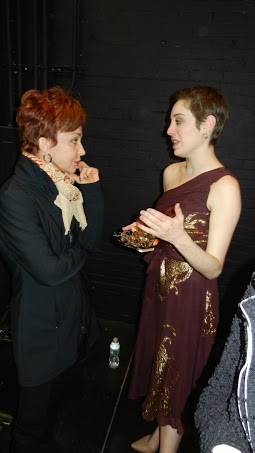 Annie Potts and Yvonne Cone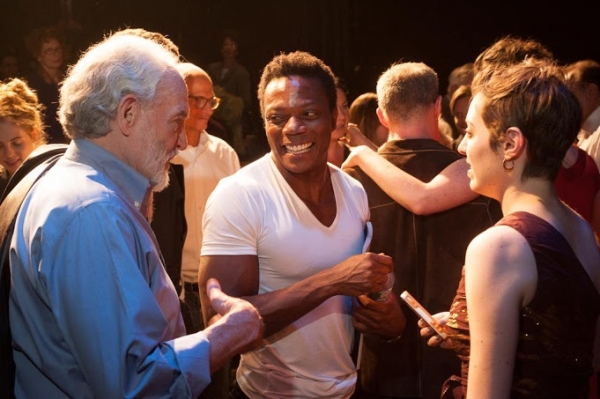 Richard Rosenwald, Chuk Iwuji, and Yvonne Cone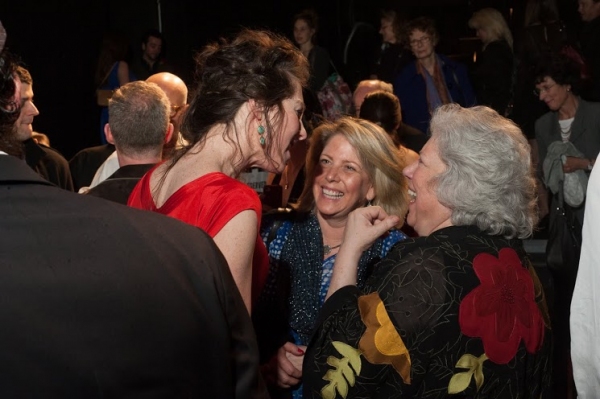 Clodagh Bowyer and guests