Photo Flash: In Rehearsal with MOLASSES IN JANUARY
MOLASSES IN JANUARY, an original new musical about a struggling family of Italian immigrants who are literally swept up in the Boston Molasses disaster of 1919, will make its full Off-Broadway premiere on Wednesday, May 2, 2018 and have an open run in the Anne Bernstein Theatre at The Theater Center, located at 1627 Broadway. Written and composed by Francine Pellegrino and directed by Whitney Stone with musical direction by Michael Wittenburg, this spirited new musical will have its official opening on Thursday, May 24th at 5PM.
Spanning 1915 to 1919, set against the backdrop of Boston's Italian North End Immigrants, MOLASSES IN JANUARY is a charming historical fiction musical that tells the story of Anna, a single mother doing her best to raise her children in a world caught up in the turmoil of the first World War. As rumors grow about the potential construction of an enormous molasses tank that will be used to make liquor and gun powder for the war, so do the hopes for potential prosperity. But suddenly on an unusually warm January day, the tank bursts and two million gallons of molasses come crashing down around Anna and her family discovers that life can change in a moment. The music of MOLASSES IN JANUARY is performed in the traditional style of the Great American Song Book, similar to Fiddler on the Roof and Gypsy.
The Great Molasses Flood, also known as the Boston Molasses Disaster or the Great Boston Molasses Flood, occurred on January 15, 1919 in the North End neighborhood of Boston, Massachusetts. A large molasses storage tank burst, and a wave of molasses rushed through the streets at an estimated 35 mph (56 km/h), killing 21 and injuring 150. The event became part of local folklore and for decades afterwards residents claimed that on hot summer days the area still smelled of molasses.
The cast of MOLASSES IN JANUARY features Lianne Gennaco, Anie Delgado, Grace Experience, Cali LaSpina, Joe Marx, Joe Redman, Daniel Artuso, Zachary Harris Martin.
The Stage Manager and Lighting Designer is Marsh Shugart.
Performances are on Wednesdays and Thursdays at 7:30PM and Saturdays at 5PM.
Tickets are $35 - $80 and can be purchased via Ticketmaster here or by calling the Theater Center Box Office at 212-921-7862. Student Rush tickets are available at a discounted price of $25. For group tickets call 212-921-7862.
The Anne Bernstein Theater is located on the fourth floor of The Theater Center, elevator entrance is located at 210 West 50th Street (1627 Broadway)
Photo Credit: Ryan Krukowski

Danny Artuso & Anie Delgado

Joe Marx, Danny Artuso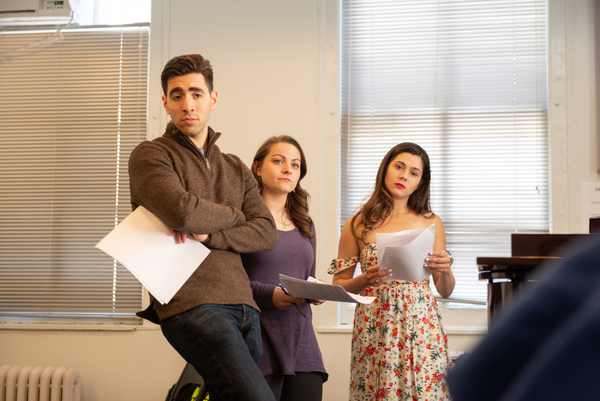 Joe Marx, Emily Durand, Anie Delgado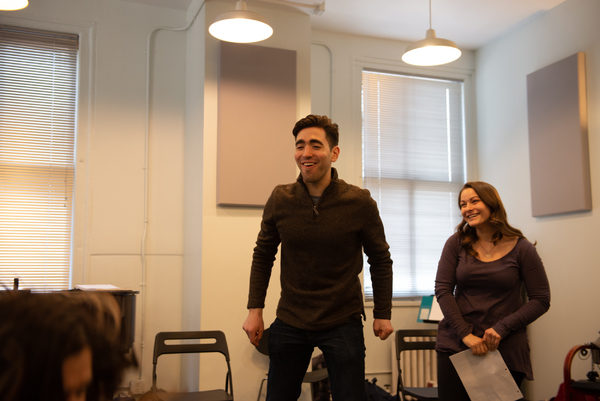 Joe Marx, Emily Durand

Zach Martin