Photo Flash: Emmy Nominated Keith Huff In Rehearsal For NYC Premiere SIX CORNERS
NYC Premiere of a new play by Emmy nominated Keith Huff (Mad Men, House of Cards, American Crime). Keith Huff's most recent Broadway production was the sold out sensation A Steady Rain starring Hugh Jackmanand Daniel Craig. Chain Theatre is an award winning theatre company and SIX CORNERS will be the first main stage production in their new location at the Theatre Building in midtown Manhattan.
Late one night, two burnt-out violent crimes unit detectives try their damnedest to close the puzzling murder of a CTA employee. What should be a simple open-and-shut case, however, evolves into a horrifying mystery and unearths a legacy of violence stretching back years.
Inspired by a personal story, SIX CORNERS is the third in a loose Chicago cop trilogy that began with A Steady Rain followed by The Detective's Wife. Mr. Huff has also written Big Lake Big City (Lookingglass Theater, directed by David Schwimmer), and Pursued By Happiness (Steppenwolf). Mr. Huff is currently developing a cable series for TNT with Academy Award nominated screenwriter/director, Billy Ray.
SIX CORNERS is directed by Ella Jane New. She was raised in Uganda, Kenya and England and received her MFA from Goldsmiths, University of London, where she wrote and directed award-winning show Banquet of Chestnuts. She is a recipient of the Eastman Grant and Women Make Movies Fellowship (The Global Village Project), and Creative Minds in association with Sundance Institute for her script Car Battery.
The cast for SIX CORNERS features Kirk Gostkowski, Amanda Martinez, Christina Elise Perry*, Lenny Thomas, Anthony Thomas, and Nyah Jude.
Chain Theatre is a production company whose goal is to create artistic work that is accessible, relatable and invokes a visceral response in the audience through the mediums of theatre and film. Their last main stage production was a collaboration with Tony Award Winning Playwright, David Rabe on a revised edition of In the Boom Boom Room. Past award winning productions include: Hurlyburly by David Rabe, One Flew Over the Cuckoo's Nest by Dale Wasserman, and Talk Radio by Eric Bogosian. Chain is currently developing three new plays by diverse writers in their play lab. This production is made possible with assistance from the New York City Department of Cultural Affairs.
Performances will take place at Chain Theatre 312 W. 36th Street, (Between 8th and 9th ave). Previews begin March 22nd to March 24th. Show Opens March 25th - April 13th. Performances will run Thursday thru Saturday at 8PM with Sunday matinees at 3PM. For tickets and more information visit chaintheatre.org


Playwright Keith Huff in rehearsal at the Chain Theatre with Cast and Director Ella Jane New of SIX CORNERS

Lenny Thomas and Christina Elise Perry in rehearsal for SIX CORNERS by Keith Huff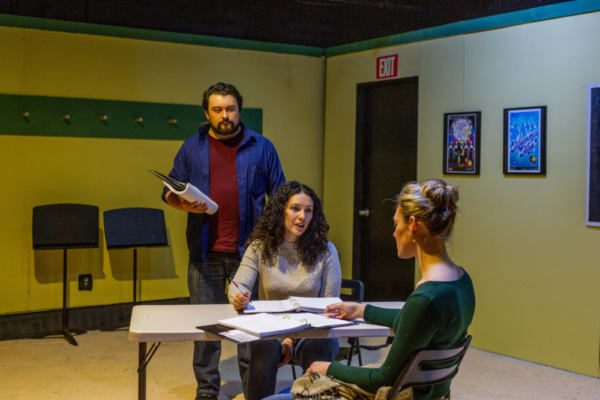 Kirk Gostkowski, Amanda Martinez, and Christina Elise Perry in rehearsal for SIX CORNERS with Keith Huff

Emmy Nominated Keith Huff (House of Cards, Mad Men, American Crime) in rehearsal at the Chain Theatre for the NYC Premiere of his latest play SIX CORNERS.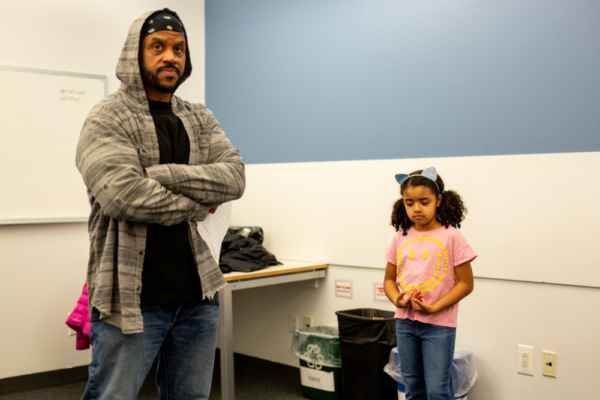 Anthony Thomas and Nyah Jude in rehearsal with playwright Keith Huff for SIX CORNERS.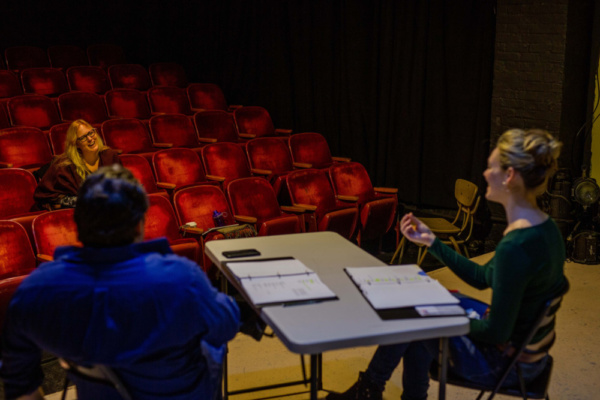 Director Ella Jane New and cast in rehearsal for SIX CORNERS by Keith Huff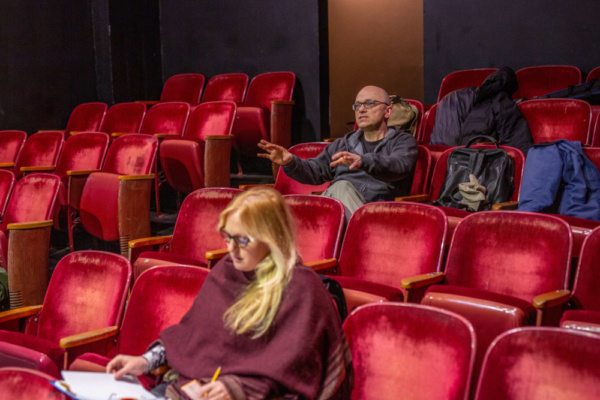 Playwright Keith Huff in rehearsal with Director Ella Jane New for the NYC Premiere SIX CORNERS
Featured BroadwayWorld Events
Check out these concerts...

More Hot Stories For You