Photo Flash: American Bard Theater Company's ECHOES IN THE GARDEN
AMERICAN BARD THEATER COMPANY will present the world premiere production of Ross G. Hewitt's ECHOES IN THE GARDEN, directed by Aimee Todoroff. ECHOES IN THE GARDEN will play a three-week limited engagement at The Chain Theatre (312 W 36th St 4th Fl, New York, NY 10018). Performances begin Wednesday, March 11 and continue through Sunday, March 29. Opening Night is Friday, March 13 (7 p.m.). Tickets are $25 (student/senior $20 and previews $10) and available at https://echoesinthegarden.eventbrite.com.
See photos below!
Returning home can often be fraught with family drama. For Ruth Hemmerich, bringing her young son to meet her parents is marred with a dark history and racial tensions. Set in 1962 with flashbacks to the late 1920s, in the home of Marion and Henry Hemmerich, the family tries to navigate social and familial expectations in the wake of loss that echoes through the generations.
The production stars Arthur Aulisi* (Uncle Vanya; The Gene Frankel Theatre) as Henry, Derrick Delgado as David (child), Thursday Farrar* (3rd Nat'l Tour: Les Miserables) as Lillian, Jake Roberson (Zounds; Edinburgh Fringe Festival 2019) as Young Henry, Jace Swinger as David (child), Campbell Symes (The Death of a Miner; The Neighborhood Playhouse) as Young Marion, Kirrin Tubo (The Woman/The Man; Lenfest Center for the Arts, Columbia University) as Young Lillian, Cheri Wicks* (King Lear; American Bard Theater Company) as Marion and Sarah Young (Caucasian Chalk Circle; Tobacco Factory Theatre) as Ruth. *Performing courtesy of Actor's Equity Association. AEA approved showcase.
The production features scenic design by Mike Mroch, costume design by DeShon Elem and Ty Anderson, and lighting design by Annie Garrett-Larsen. Jeanne Travis is the sound designer and Lara Tenenbaum is the stage manager.
Photo Credit: Basil Rodericks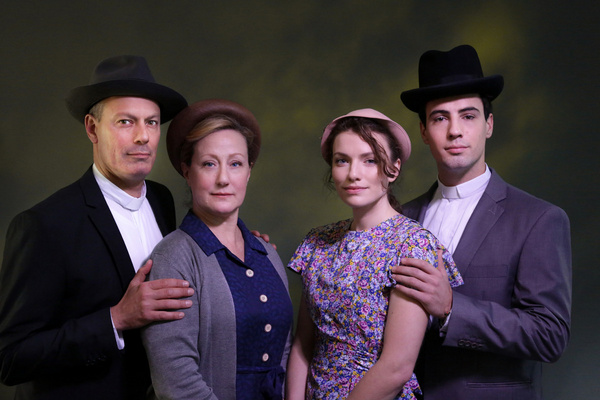 Arthur Aulisi, Cheri Wicks, Campbell Symes, Jake Roberson

Cheri Wicks

Cheri Wicks and Arthur Aulisi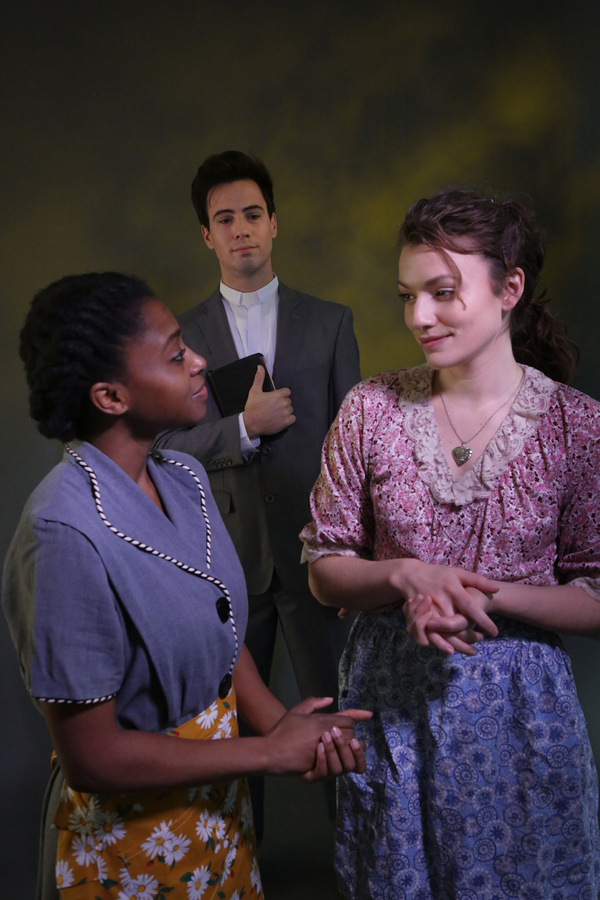 Kirrin Tubo, Jake Roberson, Campbell Symes

Thursday Farrar, Jace Swinger, Sarah Young

Jake Roberson, Campbell Symes

Campbell Symes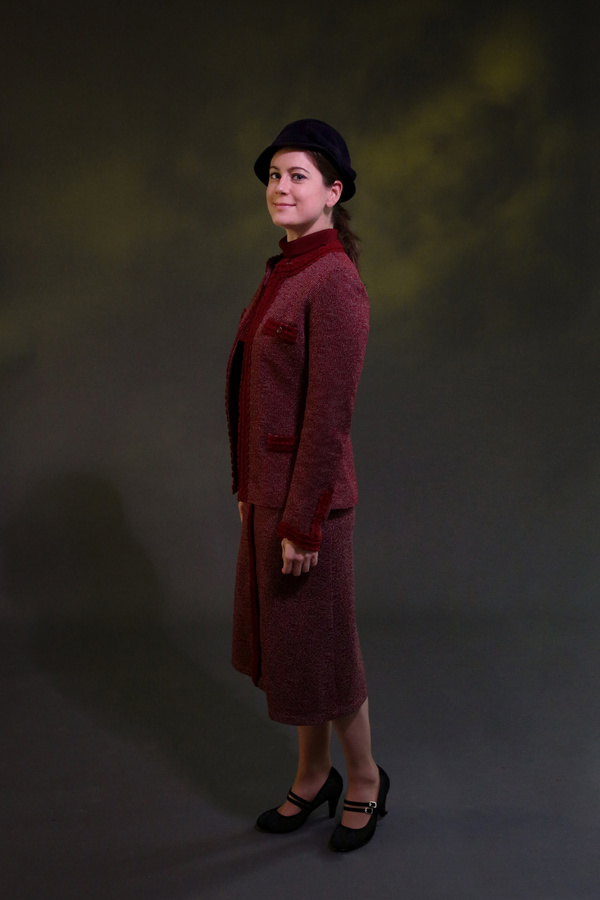 Sarah Young