LPTW To Honor Lois Smith With Oral History Project 10/22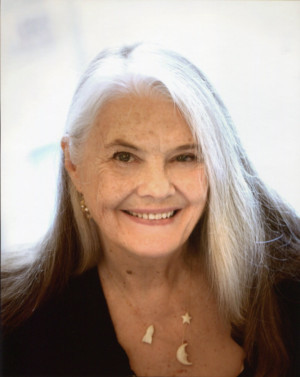 The League of Professional Theatre Women (Kelli Lynn Harrison & Catherine Porter, Co-Presidents), an organization which has been leading the gender parity conversation and championing women in the professional theatre for over 35 years, will present its first Oral History Project of the 2018-19 season with Tony-nominated actress Lois Smith on Monday, October 22 starting at 6pm in the Bruno Walter Auditorium at the New York Public Library for the Performing Arts (111 Amsterdam Avenue at 65th Street). Admission to the event is FREE and seats are available on a first-come-first-seated basis. Doors will open at 5:30pm.
Oral History, founded and produced for 26-years by Betty Corwin (who recently retired at 97) is currently produced by Ludovica Villar-Hauser in association with Sophia Romma, and is an ongoing program of the League of Professional Theatre Women, in partnership with the New York Public Library for the Performing Arts which chronicles and documents the contributions of significant theatre women in all fields. Film and stage actor Lois Smith will talk about her life and illustrious career with Award-Winning Drama Critic Linda Winer.
The League of Professional Theatre Women's Oral History Project has previously featured interviews with such notables as Billie Allen, Kia Corthron, Tyne Daly, Carmen DeLavallade, Christine Ebersole, Baayork Lee, Laura Linney, Patti LuPone, Frances McDormand, Bebe Neuwirth, Chita Rivera, Daryl Roth, Mercedes Ruehl, Paula Vogel, and many other theatrical legends. Annually, the legacies of three theatre women are preserved through the Oral History program, in which a theatre woman luminary is interviewed by the interviewer of their choice and they discuss their life and career before a live audience. The tapes are then housed in The New York Public Library's Theatre on Film and Tape Archive.
Lois Smith recently appeared in both the feature film and Playwrights Horizons production of Marjorie Prime, and can also currently be seen in the feature film Lady Bird. She also appeared at the Signature in Annie Baker's John, for which she received a Lucille Lortel nomination; Tony Kushner's The Illusion; and Horton Foote's The Old Friends and The Trip to Bountiful, winning many awards for the latter. Other favorite stage roles include The Grapes of Wrath and Buried Child (Tony nominations for both), Broadway productions originating at Steppenwolf Theater in Chicago, and Amy Herzog's After the Revolution at Playwright's Horizons. Her first film was East of Eden with James Dean. Many others followed, including The Comedian, Five Easy Pieces, Minority Report, Twister, Dead Man Walking, How to Make an American Quilt, Four Friends, and Please Give. Numerous television credits include, most recently, "Sneaky Pete," "Younger," "Blacklist," "The Affair," "Gracie and Frankie," "The Americans," and "True Blood."
Linda Winer was Chief Theatre Critic for Newsday from 1987-2017. She has taught critical writing at Columbia University's School of the Arts since 1992 and hosted the LPTW's "Women in Theatre" series on CUNY-TV from 2002 through 2007. She was Chief Theatre and Dance Critic for the Chicago Tribune from 1969-1980, a critic for the New York Daily News from 1980-1982 and USA Today from 1982-1987. Linda's criticism has won two first prizes from the American Society of Features Editors, two New York Newswomen's Club Front Page Awards and the New York Newspaper Guild's Page One Award. She teaches frequently at the Eugene O'Neill Theatre Center, and has judged the Pulitzer Prize for Drama ten times, five times as panel chair. She received the Distinguished Alumna Award from Northeastern Illinois University in 2013 and is the recipient of the The League of Professional Theatre Women's 2018 Special Award -- bestowed to a remarkable theatre woman for her service to the League and to her field.
THE LEAGUE OF PROFESSIONAL THEATRE WOMEN (a not-for-profit 501(c)(3) organization) has been championing women and leading the gender parity conversation in the professional theatre for over 35 years. Since its founding, the LPTW's membership has grown to 500+ theatre artists and practitioners of all backgrounds, across multiple disciplines, working in the commercial and non-profit sectors. To increase visibility of and opportunities for women in the field, the LPTW spearheads events, public programming, advocacy initiatives, media, and publications that celebrate industry luminaries, preserve the legacy of historic visionaries, raise awareness of the importance of nurturing women's voices, and shine a spotlight on the imperative of striving for gender parity and fostering a diversity of expression, both in the theatre world and the world at large.
To find out more about how you can support its endeavors, please visit www.theatrewomen.org.
This program is made possible by major support from the Edith Meiser Foundation, and in part, with public funds from the NYC Department of Cultural Affairs, in partnership with the City Council, and with funds from the NYS Council on the Arts, a state agency, with the support of Governor Andrew M. Cuomo.